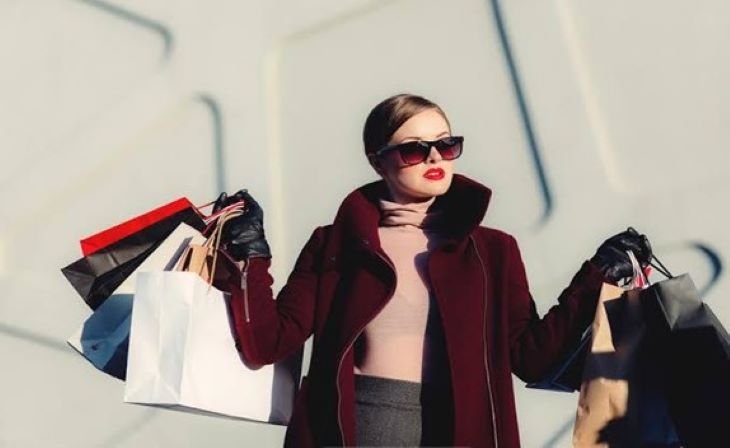 The human urge to try distinct things and keep on experimenting is what keeps us going and tossing out the old trends.
Leather Coats
A sleek long leather coat lends an edge to an outfit, you can just slip it through and seem instantaneously put together without much effort and simply turns out a chic and classy fit for coffee runs, brekkies, etc travelling.
Oversized- Boxier suits
A rocking love for boxier clothes is never-ending, sending the notion of vivid comfort, bliss and body positivity. Underneath go for a crisp shirt or turtlenecks. A very versatile choice, go-to wear for work as well as brunch.
Puffed Sleeves
A non-fleeting fashion trend, from structured to sheer designs, be it balloon or leg-of-mutton, a classy and lustrous. You can pull it easily off on a dinner or party night.
Popping contrast
Bold colours are nailing the fashion line, classic bright pink and neon colours in contrast with neutrals stand out effortlessly. A very noticeable colour-blocking with vibrant and contrasting colours would last long.
Bralettes
Lusting for a bra as a crop top, you can pair it with neutral pants, high waisted jeans or underneath a blazer or co-ord set for a classy formal take. You can even pair it with a white shirt. A blazing outfit for formals as well as night-outs.
Bottoms up for Bell-Bottoms
A meld of retro-modern fashion sense that isn't going to die down anytime soon is admired quite well to this day, flaunt your flared pair with fitted or netted top wears. An impact is seen from runways to local streets, a fashion is going to stay in for seasons.
Thigh-high boots.
A constant trend, to elevate your outfits be it blazer or denim shorts style it with loose or tight boots. A striking style statement which continues to restore its place for years now.
Beret or Bucket hats
You must've seen Emily- in Paris, and then would've just fallen in love with the beret hats, it gives a very charming and elegant look to the outfit, highlighting it to another level. On the other hand, Bucket hats are an ideal cool hat for hot summers, to make your outfit soft yet beautifully simple, and give you a subtle look.
Gothic wear
In a very Bridgeton way, we are paving our way back to the fancy clothing collection we had centuries ago. Wild, gorgeous and inventive corset gowns and tops purely inspired from 18 and 19 centuries.  Giving historic yet modern gist to the whole attire.
Floral all over
Vibrant and florals will pave their way back in town, from floor-length to mini dress invading us with plenty of colours.
["source=onfire-lifestyle"]