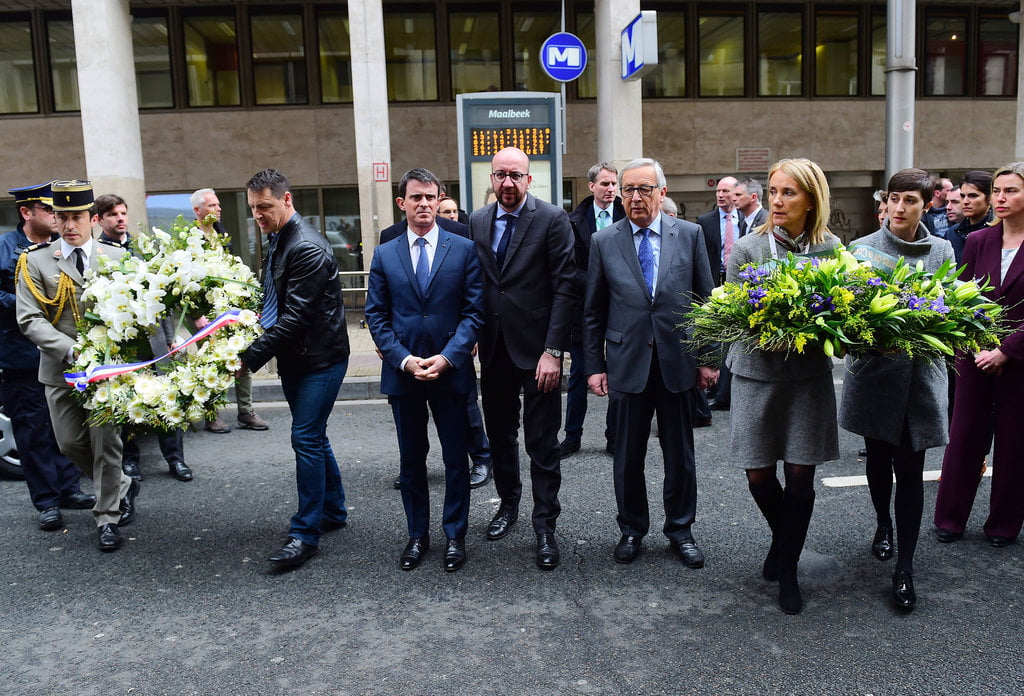 BRUSSELS — The attacks in Brussels on Tuesday were carried out by two brothers who detonated suicide bombs, Belgian officials said on Wednesday, as the police continued an intense hunt for at least one other participant in the attacks. The toll from the assaults stood at 31 dead and 270 injured.
The brothers — Ibrahim el-Bakraoui, 29, and Khalid el-Bakraoui, 27 — were Belgian and had criminal records, officials said. But the pair had no known links to terrorism until the authorities conducted a raid on March 15 on an apartment in the Forest district of Brussels, as part of their investigation into the Nov. 13 attacks in Paris.
Ibrahim el-Bakraoui and another man blew themselves up at the airport at 7:58 a.m., in two explosions, nine seconds apart, Frédéric Van Leeuw, the Belgian federal prosecutor, said at a news conference. At 9:11 a.m., Khalid el-Bakraoui carried out a suicide attack at the Maelbeek subway station. It was not clear whether the younger brother also participated in the airport attacks.
The search continued for a man who was recorded by a security camera alongside Ibrahim el-Bakraoui at the airport, who was believed to have fled.
After the attacks, a taxi driver approached the police and led them to a house on Rue Max Roos, in the Schaerbeek section of Brussels, where he had picked up three men, according to Mr. Van Leeuw. There, the authorities found about 33 pounds of the explosive material triacetone triperoxide, or TATP — a large amount. (By comparison, officials say the suicide belts used by the Paris attackers each contained less than a pound of TATP.)
At the house in Schaerbeek, investigators also found nearly 40 gallons of acetone and nearly eight gallons of hydrogen peroxide. Acetone, a solvent found in nail polish remover, and hydrogen peroxide, found in hair bleach, are among the ingredients used to make TATP. The investigators also found detonators, a suitcase full of nails and screws, and other materials that could be used to make explosive devices.
In a trash can on the Rue Max Roos, investigators found a computer with Ibrahim el-Bakraoui's will. In the document, he said he no longer felt safe, did not know what to do and feared that if he dallied, he would end up in jail "next to him in a cell." It was not immediately clear if "him" referred toSalah Abdeslam, who was captured on Friday and charged with terrorist murder over the Paris attacks.