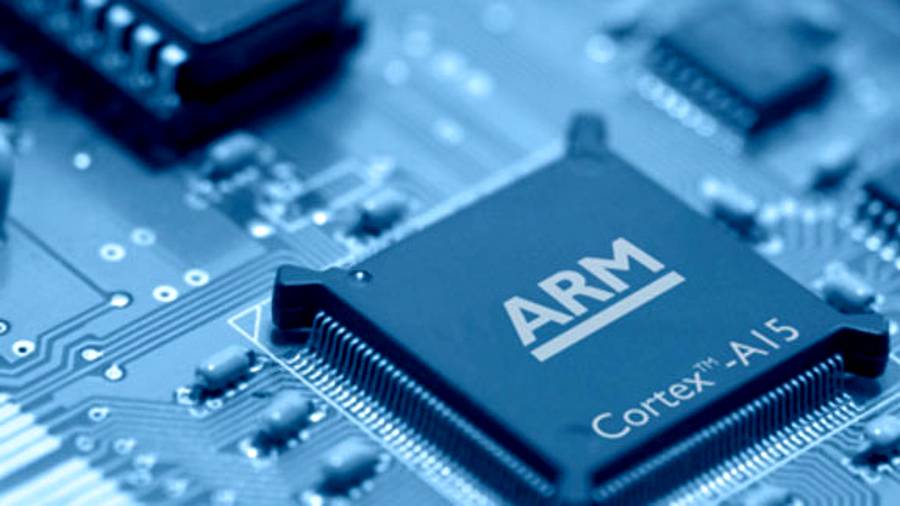 The news that Softbank has snapped up British tech giant ARM for £24 billion (c$31.8bn) might well be met by a shrug of the shoulders by the average person on the street, but the megabucks deal is pretty significant for a number of reasons.
You may not be all that familiar with the brand – something that the company has actively signed up for by choosing to be an almost silent partner to the world's most glittering tech companies.
But ARM probably already plays a larger part in your life than you appreciate, and here's why the deal is a big one.
ARM has a huge legacy in the history of computing
ARM, which was formed from an old familiar British computing brand Acorn (with involvement from Apple), and the name itself stems from Acorn RISC Machine.
Acorn was the company behind the famous BBC Micro – beloved by a generation and a computer that, along with the Sinclair Spectrum, played a huge part in luring a generation of the greatest games makers and programmers into their respective industries.
By 1990, ARM was spun off in conjunction with Apple as they worked on the Apple Newton, the low-cost, simple and efficient designs a huge boon to the then beginnings of the mobile industry.
You're almost certainly using a device with 'ARM inside' right now
ARM is now best known as a company that designs chip core architecture, licensing its IP to manufacturers. Its designs are present in the vast majority of mobile phones, including Samsung and Apple flagships.
Those design end up in microcontrollers, central processing units (CPUs), and system on a chips (SoC). Tablets and even computers have also used the simple, effective and low-power chip IP.
And the Internet of Things is another key area
That phone and computing business could feasibly become a drop in the ocean for ARM, with the company's low-energy architecture also becoming a massive part of the growth of the Internet of Things.
That means the growing number of chips in everything from your thermostat right the way through lean heavily on the company's offerings.
It's already a massive industry, but still nascent – and the billions of chips being produced are likely to increase in numbers exponentially in the coming decade.
Britain has sold its biggest most successful tech brand to Japan
As the deal from the Japanese company goes through, ARM is the UK's biggest tech focused brand. The £24 billion represents a huge sum, but as we've suggested, the future is bright for ARM.
As the BBC's Rory Cellan-Jones suggests: "…there will still be sadness this morning in Cambridge, and beyond, that Britain's best hope of building a global technology giant now appears to have gone."
That said, despite its Cambridge roots, ARM has considered itself a global company for a considerable stint of its life, and Softbank has insisted that it will grow the UK operation.
David Blacher, head of technology, media and telecommunications at business advisers RSM said: "There may be some shock in some quarters about the loss of ARM's independence, and dismay that the UK is failing to establish its own tech giants to rival the likes of Google and Apple.
"But the mood music from the acquirer suggests they are committed to growing the UK business, and this could be good news for the wider UK tech scene in the longer term."
We may see the rise of ARM as a brand
One major potential result of ARM's sale could mean that we start to see ARM used as a brand. Although ARM don't make the chips in phones, the top end ARM designs are hugely significant to superphone performance.
ARM has always insisted that it's happy to license its wares and stay in the background, but will Softbank see an opportunity to cement the brand in the global public consciousness?
Will we see our phones more overtly advertised as having an ARM basis?
Significant investment should bring better products
ARM has grown consistently over the years as its business has increased, but the purchase suggests that we will see another spurt in ARM's productivity, and that could mean even better and broader products.
The research and design is an expensive and fundamental part of ARM's DNA, and the expansion of that might well bring a boon to all of us in our future products.
Softbank has suggested doubling the staff in the UK headquarters, and Britain's engineers retain a global reputation for excellence. If the right talent can be trained and attracted, we will see that brilliance increasingly reflected in our phones and even homes for years to come.
[Source:- Techrader]