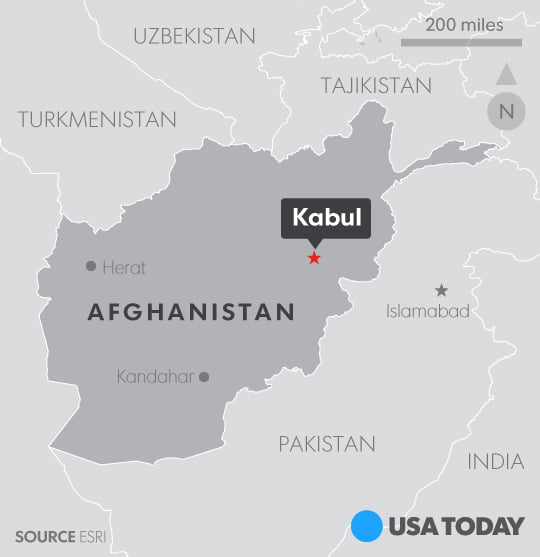 At least 80 people were killed and  231 injured Saturday when suicide bombers attacked a large demonstration in the Afghan capital of Kabul, according to the Afghan Interior Ministry.
The demonstration was organized by ethnicHazaras demanding that a major regional power line be rerouted through their impoverished home province. Most Hazaras are Shiite Muslims but most Afghans are Sunni.
The Islamic State, also known as ISIS or ISIL, claimed responsibility for the attack, saying in a statement on its Amaq News Agency that two of its fighters detonated explosive belts during the march.
Presidential spokesman Haroon Chakhansuri told the Associated Press that one of the suicide bombers was shot by the police. He said that three city district police chiefs on duty at the square were injured and another three security personnel were killed.
If the Islamic State claim is confirmed, it would mark the first time the terror organization mounted an attack in the Afghan capital.