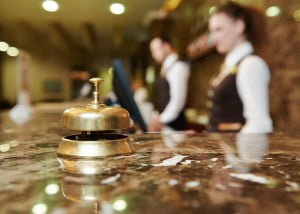 AccorHotels has begun negotiations to acquire John Paul, the loyalty and concierge services company.
Under the terms of the proposed deal, AccorHotels plans to acquire approximately 80% of John Paul, which it values at close to US$150 million. The remaining stake will be retained by David Amsellem, the founder of the company, who will remain as CEO.
The acquisition marks the latest move by AccorHotels to diversify into different and emerging sectors of the hospitality market. The company also recently purchased stakes in home rental company Onefinestay, app-maker Wipolo, and alternative accommodation providers Superbreak and Oasis Collections, in addition to its US$2.9 billion deal for Fairmont-Raffles.
AccorHotels said its long-term goal is to transform into "a travel companion providing innovative services to travellers at every step of their journey".
Sebastien Bazin, chairman & CEO of AccorHotels, explained; "The acquisition of John Paul enables us to accelerate our global strategy to position the customer experience at the very heart of our initiatives. Their expertise in customisation combined with a wide range of services and cutting-edge technology, gives us the opportunity to boost the value of the relationships with our guests and partners and multiply the number of touch points.
"It means a further solidification of our customer relation through an attractive offer and a higher usage, an increased personalisation of our services thanks to a deeper customer profiling with non-hotel driven information, and the strengthening of our CRM with affinity data. Through this partnership with the world leader in the growing concierge market," he added.
Founded in Paris in 2007, John Paul merged with LesConcierges in 2015 to create an industry-leading loyalty services company with a combined workforce of 1,000 staff. The team works with more than 50,000 partner companies, offering bespoke concierge services and fulfilling guest requests 24 hours a day, seven days a week.
It has also developed a Customer Relationship Management (CRM) and data platform based on guest behavioural profiling.
"From inception, I founded John Paul deeply rooted with a passion for service and hospitality. My vision is that we can enhance the lives of millions of guests by delivering the highest personalized service," said Amsellem. "Over the past few years, John Paul has made a huge growth across industries. Now that we are the worldwide leader in premium loyalty solutions, we feel that we are at a tipping point in our venture and we need the empowerment of a strong leader to support the current traction.
Entering the travel industry supported by AccorHotels means much more to the 1,000 people of the John Paul Group: we feel that combining our strengths will create a game-changer in the industry," he added.
[Source:- TRAVEEL DAILY ASIA]