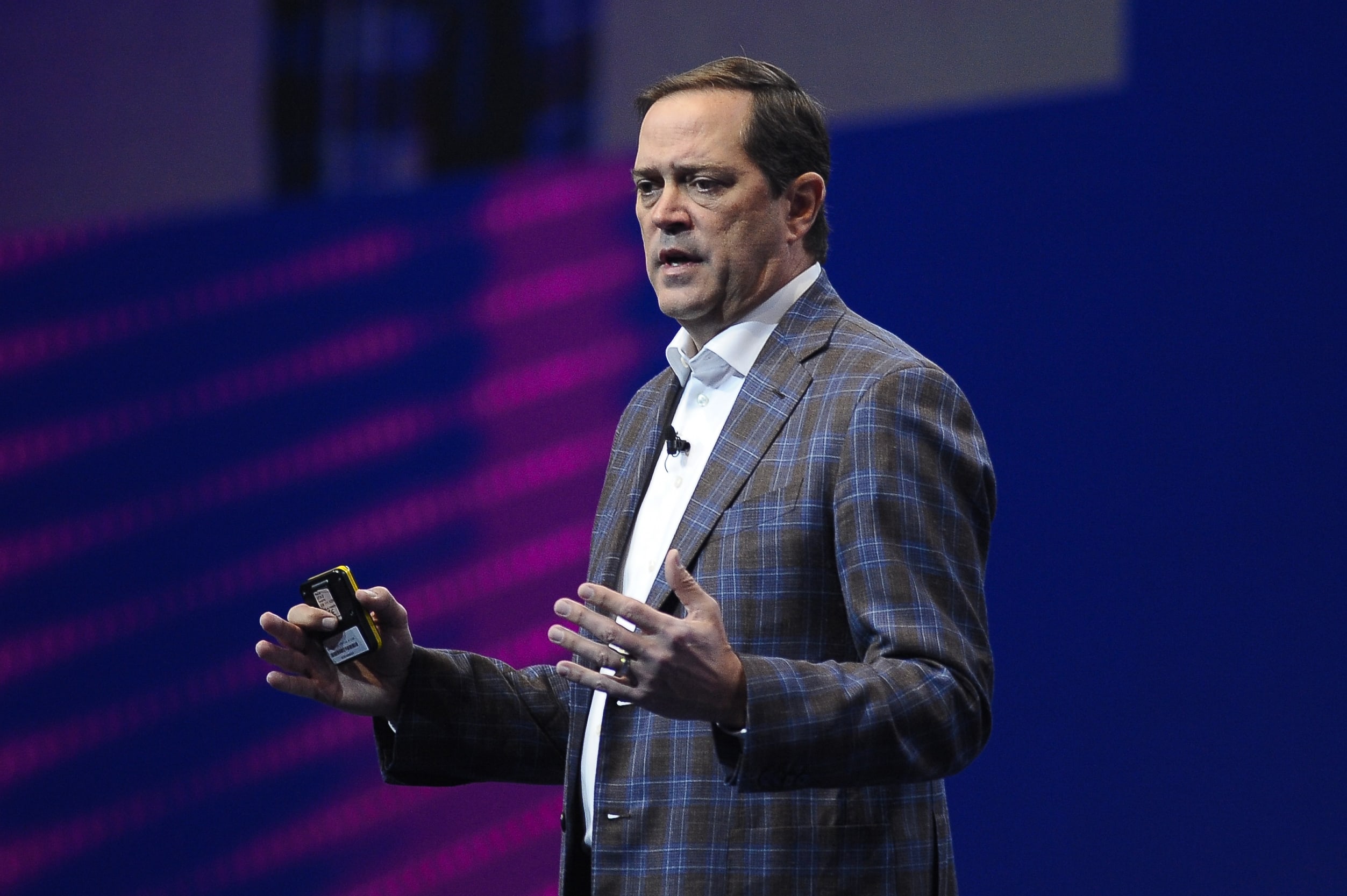 Cisco continued its software acquisition spree, announcing on Thursday the purchase of ThousandEyes, whose technology helps companies monitor their network for outages.
Terms of the deal weren't disclosed, but a person familiar with the matter confirmed a Bloomberg report that the purchase price was about $1 billion.
Since Chuck Robbins was named Cisco's CEO in 2015, the company has been focused on expanding its portfolio of cloud-based software so it can cater to companies that are moving away from their own data center and into more distributed environments.
ThousandEyes will be part of Cisco's new Networking Services business unit, which is run by Todd Nightingale, the company said in the release. The purchase follow's Cisco's 2017 acquisition of AppDynamics for $3.7 billion, which brought in software that helps companies spot bugs in their apps and quickly fix them.
In addition to AppDynamics, Cisco's prior software deals include the $2.35 billion purchase of Duo Security in 2018, to bulk up in the authentication space, and the $1.9 billion acquisition of Broadsoft in 2017, to add technology for contact centers.
This was the first acquisition Cisco has done completely online, which was the only real way to handle transaction given the stay-at-home requirements in place since March.
"It was tough to sign a deal like this without ever walking into the same room to do technology diligence and business diligence," said Todd Nightingale, senior vice president and general manager of enterprise networking and cloud at Cisco.
Mohit Lad, co-founder and CEO of ThousandEyes, said they used features of Cisco's Webex video-calling service to do the deal, including rooms where a few people can split off from the larger group and keep the conversation going. Like Zoom, Microsoft Teams and other calling technologies, Webex has become more widely used in recent months with people working from home to avoid further spread of the coronavirus.
ThousandEyes still has all the money it raised last year, Lad said. The start-up has raised over $110 million. Venture investors included GV (formerly Google Ventures), Salesforce Ventures and Sequoia.
"We were seeing so much pull from the market that we didn't think we could cope with the demand, so that was one of the reasons we accelerated this," Lad told CNBC..
ThousandEyes says its customers include Microsoft, Slack, PayPal and Lyft.
source: espn