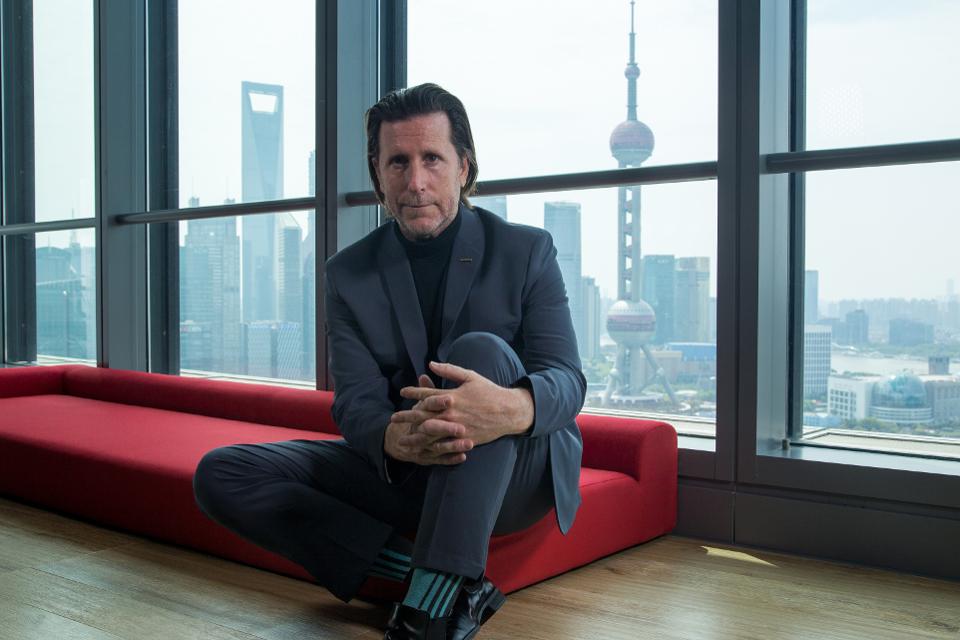 What we consider normal in 2020 is not the normal we knew in 2019. What passes for normal this week wasn't even normal last month. And post-2020? It's safe to assume what we know now won't stay the same for much longer either and that includes car design. Design methods, processes, a car's capabilities, and the needs of customers are changing by the day.
For designers like Alfonso Albaisa, Nissan's senior vice president for global design, who oversees a  team of around 700 employees and design studios in Los Angeles, London, and Shanghai, this is a once-in-a-generation trial he's now faced with overcoming. I sat down with Albaisa over Zoom to see how one of the world's largest auto manufacturers is shaping its cars for a post-COVID-19 world.
Bryan Campbell: Almost every industry has been affected in some way by the COVID-19 pandemic and has to adapt to this new normal. What sort of hurdles are you facing as a designer?
Alfonso Albaisa: It affects how we view the future and we're designing for the future. What is the new meaning of clean? What is the new meaning of responsibility? It becomes different no? So naturally, these concepts are floating in our head, and as artists it starts to shape our intuition, our feelings, and how we give shape to something.
It's tough to explain how all of these unrelated human feelings influence how we shape cars, but it does. History shows that. After wars etc, there is always a creative surge. Take the rocket age after WW2, with Bill Mitchel and all of these master designers in the US—the cars with the fins and a promise of the future.
Many times, this whole "vision of tomorrow" comes from the difficulties of today. So I think we as people will express our emotions physically and you'll see this in all the arts.
These conversations we have are exploratory. We're trying to reach and understand the dreams and priorities of the customer. Now there's another influence. This sense of fragility that maybe they didn't have three months ago. And it's a fragility you empathize with.
Campbell: What was "business as usual" before the pandemic?
Albaisa: We've been relying on live virtual reality as of late, maybe for the last year or so.  A quarter of my day was usually spent with goggles on, with every studio. Before that, we had what is now dinosaur technology. We were file sharing through secure servers and doing design reviews there, but that wasn't satisfying.
My London studio is 60 members. My LA and  Shanghai studios are about the same. These are big studios contributing to global programs so there is a need in my ecosystem to be virtual. So we did live meetings with VR and we all watch a digital model with all our own avatars inside a digital environment, but we were all physically in the same room.
As human beings, we're progressing and technology is making the world a bit smaller, or at least more accessible.  These kinds of unforeseen crises like this pandemic happen, and we weren't ready, so I lost this connection to my teams, even though it was all digital and synthetic. The ability to walk around a model, see a model, see my team members' avatars walk around a model and follow them to get the same view. It sounds like a satire since there was already a remoteness with VR but it became so intimate that it felt real.
Campbell: What has become your new normal, now that working and interacting with teammates isn't as easy as it once was?
Alabaisa:  Even with eight global studios, I have a hands-on attitude. I love working with my team and drawing together. So I have been living this digital nomad life with servers linking me to all of my studios and we play a sort of sketch ping pong.
The big challenge was how to get my team, who was working on creating the models to allow them continuity. And this isn't just for business, this is a passion. How do you take someone who is executing the design they love and suddenly they're not doing it. So we're quickly getting the laptops with the software that will allow them to continue working.
We want to make sure that even though we are remote, we are still going.
For me, now, I have all these Zoom meetings and interfaces we weren't doing so much before. For my team of 700 all around the world, each regional government is dealing with the current events with some nuanced differences.
I work out of what is basically a bunker with very high security. My studio in Natsugi is between three little mountains with a huge tunnel that was bored through there 30 years ago. No one is there except us. I have time for intense meetings and then I can step outside, which I didn't always have the chance to do.
We haven't figured out how to do live VR like the used to at from so many remote locations, but this is a signal of a need for such a an innovation. I do think that after this, whenever humans deal with anything that fundamentally scares them, like this sense of true threat to life, it triggers innovation.
Campbell: Nissan recently announced the Draw, Draw, Draw program. What was that born out of?
Alabaisa: It was fairly innocent. It was a discussion with one of my three design directors, Giovanni Arroba. He was having a discussion with our communications people about that age-old question: Where do you get your ideas? Giovanni, very innocently said, "you draw, draw, draw."
The idea itself didn't come from a drawing. The idea is a feeling. You see something halfway or an intersection of unrelated things but to be able to express that on paper or on the computer, that's another leap. And the only way you can do that is to draw, draw, draw or create, create, create.
We are all remote and yearn to be together, so we came to the idea, let's all draw, draw, draw, and invite the world to join us.
We're all feeling alone and we want to reach out so we can be together inside of a digitally connected world.
source: forbes