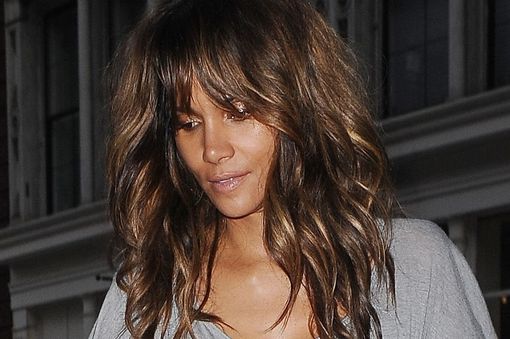 An ex army veteran used his military training to carry out a coordinated ambush which left five police officers dead.
Former corporal Micah Xavier Johnson used an AR-15 style rifle to target white officers at a Black Lives Matter protest in Dallas, Texas on Thursday night.
Horrifying footage emerged showing a police officer being executed at point blank range and another from a man who live streamed the shocking scenes.
25-year-old Johnson's massacre ended after an intense firefight with police when he was blown up by a robot sent in carrying a bomb.
Three other people, two men and a woman, were arrested but officials have said Johnson was a lone gunman.
The victims have been named as Senior Cpl. Lorne Ahrens, 48, Officer Michael Krol, 40, Sgt. Michael J. Smith, 55, Officer Patrick Zamarripa and Dallas Area Rapid Transit (DART) police officer Brent Thompson, 43.
Racial tensions have been rising across the country after the shooting dead of several unarmed black men – the full background on that here.
Thousands of people gathered for a march in Atlanta, chanting and waving signs demanding justice.
Drivers in cars honked their horns as protesters holding signs and chanting "hands up, don't shoot" streamed beside them.
Footage shows a large crowd facing off with dozens of police vehicles blocking a local interstate highway.
Atlanta Mayor Kasim Reed tweeted that the rally was largely peaceful, though about 10 people had been arrested.
At a rally in Pheonix, police in riot gear reportedly used pepper spray on protesters.
The family of one of the men whose death at the hands of police sparked fury in the US has pleaded for peace after five officers were murdered.
Quinyetta McMillon, the mum of Alton Sterling's eldest son, deplored the revenge killings in Dallas.
She said no matter how angry people are, "responding to violence with violence" could not justified.
Quinyetta added: "We wholeheartedly reject the reprehensible acts of violence perpetrated against members of the Dallas police department.
In San Francisco, about 2,000 protesters marched to a rally outside City Hall under a huge banner that read: "Stop the Racist Police Terror in the US."
An organiser urged the crowd to remain peaceful.
"Our anger must be controlled and strategic," Lawrence Shine said. "Love will overcome hate."
Halle Berry fears for 'brown son's' future
Halle Berry has spoken out following the shooting
Like so many others, Halle Berry took to social media to say she feared for her son's future.
A long list of celebrities have publicly spoken out following the police shootings of Alton Sterling and Philando Castile earlier this week.
On Thursday the actress joined the list, writing: "What will my brown son's future be? What will your brown son's future be? The uncertainty is real. I beg you not to be a bystander in this life, but to go out and find ways to make peaceful change.
"Our boys need us so rather than launching into deep sentiment here on this platform, I promise to find ways to get involved and help. Please do the same. You can start by reaching out to your local politicians, legislators & government officials NOW. Let us be heard. God bless all the victims and families of these senseless CRIMES."
ll-American assassin 'trained to fight and kill in Afghanistan'
Micah Xavier Johnson
Micah Xavier Johnson may have been deployed to Afghanistan as an engineer specialising in carpentry and masonry but he would still have been trained to fight.
Even if he was mostly deployed as a construction engineer, he would still need to know how to defend himself and kill the enemy in hostile territory.
US reservists are trained to a reasonably high level with an assault rifle – usually an extremely powerful M4, which can pierce body armour.
Some US reserve combat units are given sniper or sharpshooter training designed to hit targets at great distances.
[Source:-CBC]