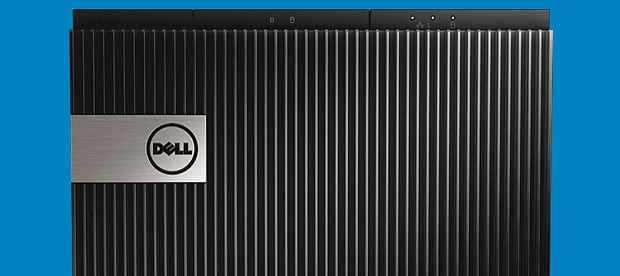 Dell on Tuesday announced the release of its first purpose-built industrial PC products for the mainstream market: the Embedded Box PC 3000 Series and 5000 Series.
The products are a response to the growing embedded computing market and the lack of reliable devices, Dell said.
The embedded systems market was valued at more than US$11 billion in 2014 and is expected to reach $23.1 billion in 2019, growing at a compound annual rate of almost 15 percent, according to a Technavio study that Dell cited.
Falling component costs, improved power efficiencies, increasing return-on-investment needs, and demand from the Internet of Things are fueling that growth.
Known Quantity
"Customers have consistently told us that current embedded solutions do not meet the level of cost-effective sophistication, scale and support they need for these to be a critical, reliable component of their operations," said Andy Rhodes, Dell's executive director of commercial IoT solutions.
Dell provides global scale and an end-to-end IT and operations technology security portfolio, he said.
The products' rugged design can withstand extreme temperatures while using a fanless cooling system, which is beneficial in several applications, according to Dell spokesperson Sarah Luden.
"These were made to be used in a wide range of industries, from digital signage to factory automation and transportation and construction. Within factory automation, the fan is the first thing to go down," she told TechNewsWorld.
"It's also much quieter, so in a hospital setting, think of MRI machines, where patient care and comfort is important," Luden added.
The IoT is a new arena for many business owners, and investing in costly computers and programmers can be a scary proposition, she noted. "For some people, the Internet of Things is new, so they want to go with a brand they know."
Why This Box Is Different
What makes the Dell PC appealing is its out-of-the-box capabilities, said Christian Juarez, an instructor at TechShop.
Dell Embedded Box PC
The IoT is helping industries streamline their processes to make work more efficient. "The whole point of IoT is bringing everything to the cloud and then connecting to the Internet and then having a control center for it," Juarez told TechNewsWorld.
"What happens a lot of times is that you have to set up the control center yourself. If you're setting it up yourself, as opposed to what Dell's offering, you have to decide on your distro, have all kinds of software running to get everything working together, you have to code things yourself, things of that nature," he said.
"With Dell, they have software built in for you, so you don't have to do that much. Software can be a huge issue, so with something like an out-of-the-box embedded machine you're going to appeal to a lot more people," Juarez added.
Microcomputers like Raspberry Pi are used for control centers, he noted, but that kind of device requires expert-level programming skills that a Dell doesn't necessarily need, which may help companies save money in the long run.
The Embedded Box PCs will be available this summer. Pricing starts at $1,099 for the 3000 series and $1,699 for the 5000 series.
[Source:- Tech News World]