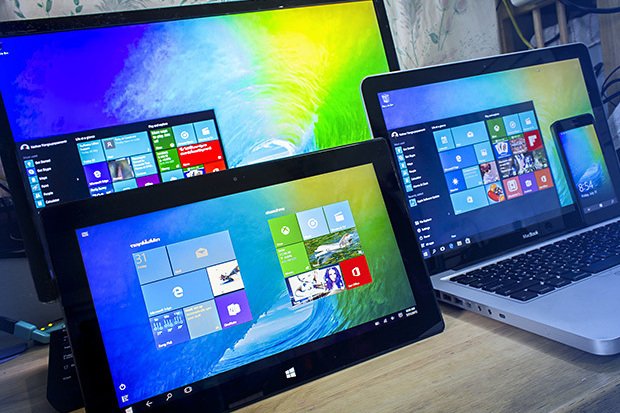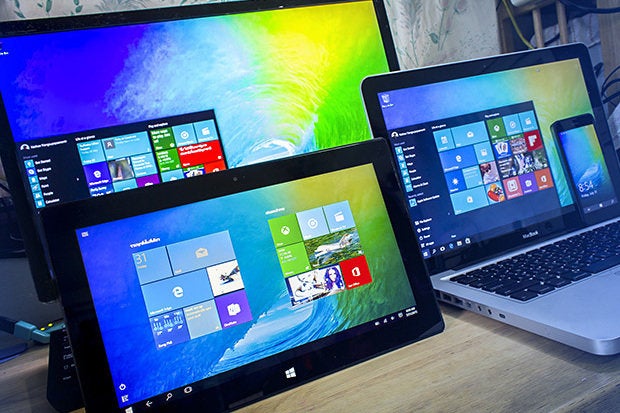 After a slow February, Windows 10 boosted its growth in users during March, data published today showed.
According to U.S.-based analytics vendor Net Applications, Windows 10 powered 15.6% of all Windows PCs in March, a 1.4-point increase from the month prior. Net Applications measures user share — a proxy for the percentage of the global PC population running a particular operating system — by tallying unique visitors to clients' websites.
Net Applications' Windows 10 growth last month was 25% larger than the gains in February and the fourth largest since the operating system's mid-2015 debut.
Windows 10 continued to put distance between it and other versions of Windows, including Windows XP (with a 12% share of all Windows) and the combination of Windows 8 and 8.1 (13.3%). Windows 10 has been Microsoft's second-most-popular OS, behind only Windows 7, since last month.
The new operating system powered approximately 235 million systems, according to Computerworld's calculations using Net Applications' numbers and Microsoft's oft-cited claim that 1.5 billion machines run a flavor of Windows. That would represent an increase of about 31 million in March, or 1 million each day.
On Wednesday, Microsoft claimed that 270 million customers ran Windows 10at least once in the past month. But the Redmond, Wash. company's number included tablets, smartphones, video game consoles and other devices that either run Windows 10 or a variant. Net Applications' figure included only personal computers.
Another data source, Irish metrics firm StatCounter, put Windows 10 at 16.5% of all personal computers for March, a 1.7-point gain, for a growth rate about 26% greater than February's. StatCounter measures global usage share — a proxy for activity rather than users — and although its estimate for Windows 10 was larger than Net Applications', the increase in growth was indistinguishable from its rival's.
Clearly, Windows 10 picked up momentum last month. But how?
The simplest explanation: Microsoft's continued aggressive promotion of Windows 10 through the free upgrade offer to consumer and small business customers running Windows 7 or Windows 8.1 on their personal computers.
Two weeks ago, Microsoft kicked off another surge in Windows 10 installations, which resulted in users reporting that the automatically-downloaded Windows 10 upgrade had been installed without their approval.
More recently, Microsoft again pushed updates at Windows 7 and 8.1 devices that prepare them for an upgrade to Windows 10, a seemingly endless effort that has prompted several developers to come up with upgrade blockers, including GWX Control Panel. Its creator, Josh Mayfield, has updated that blocking tool twice this week to take into account new tactics Microsoft has deployed to force feed the Windows 10 upgrade to customers.
The free Windows 10 upgrade offer is to expire at the end of July. If the company follows through with that plan — some have speculated that Microsoft will simply extend the deal to maintain the push — growth will likely slow significantly.
Windows 10's gains last month came primarily from Windows 7, currently the de facto standard in enterprises. Windows 7's user share fell in March to 57.4% of all Windows PCs, a decline of half a percentage point from the month before.
[Source:- Computer World]