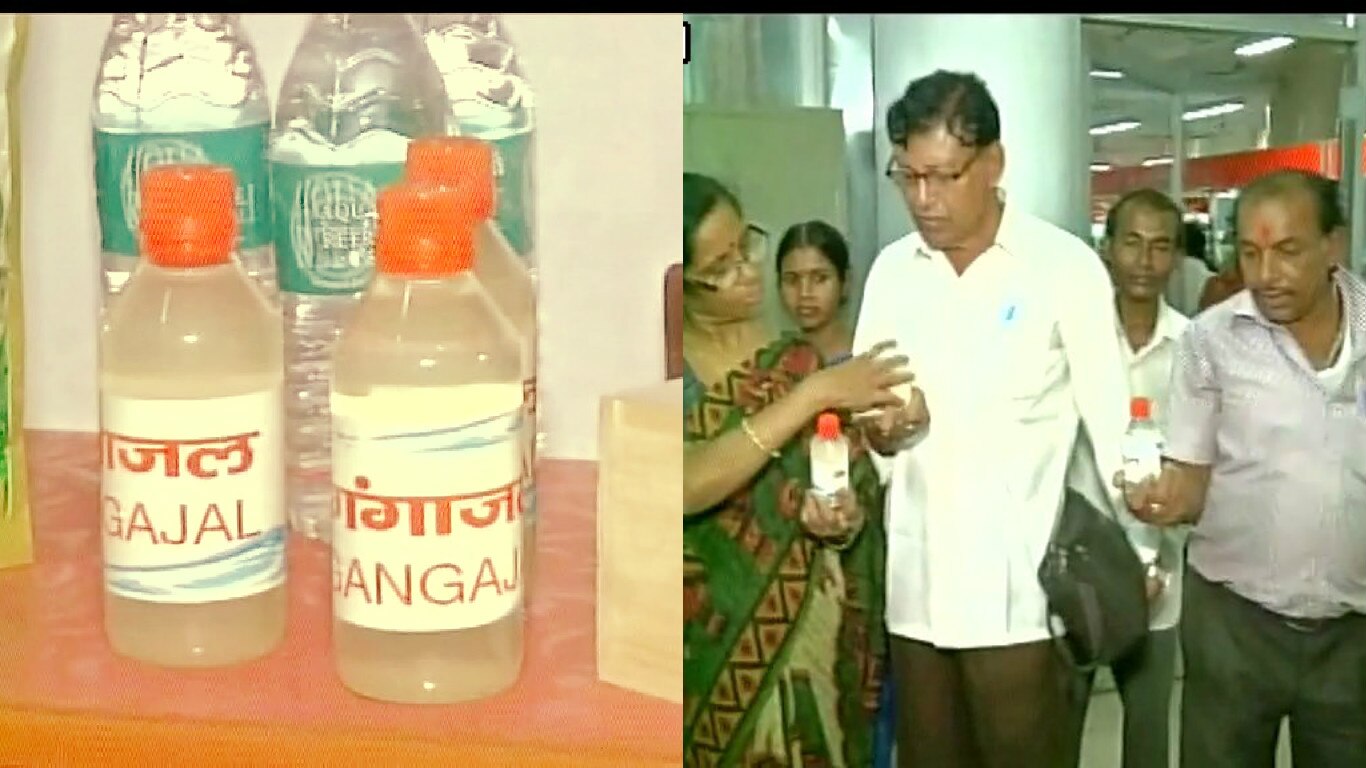 The government's decision to deliver Ganagajal through Indian Postal Services seems to be a hit already. After the services were launched in Patna yesterday, the initiative was kick started in other cities too. The government's scheme helps people get the holy water of Ganga from their nearest stores. The water brought from Gangotri and Rishikesh, would also be delivered at the doorsteps of people at minimal prices.
Businessman Ashok Agarwal was the first person from Kolkata to buy neatly labelled bottle of Gangajal. In Kolkata, 15 bottles vanished in seconds on Sunday, the same happened on Monday too. Times of Indiaquoted, Abhijit Sarkar, a Jalpaiguri head post office employee as sayingg, "We were sent five 200ml bottles of Gangajal collected at Rishikesh. They sold out instantly. People left the counter cursing us."
Sarkar will be back to Gangotri to get more bottles. The first batch of bottles came from Rishikesh which is some 300km downstream. Talking about the quality of water at the Hooghly banks in Kolkata, which is not even fit for bathing, Lopamudra Sanyal, a businesswoman said, "But we still use it for puja. I feel bad every time I dip my fingers in it during puja," said Surendra Singh, who bought a bottle in Kolkata.
Hundreds had gathered to buy gangajal at Jalpaiguri head post office, but the stock had run out. TOIquoted Swapan Garai, assistant director (business development), Department of Posts as saying, "The supply was meagre in Bengal. We got only 280 bottles of 500ml and 245 bottles of 200ml for the entire state. We could give only 50 bottles to the Midnapore head post office against the demand of 500."
The Gangajal from Rishikesh is priced at Rs 15 and Rs 22 for 200ml and 500ml bottles. While, the Gangotri water is a but costlier at Rs 25 and Rs 35.
[Source:-  India]