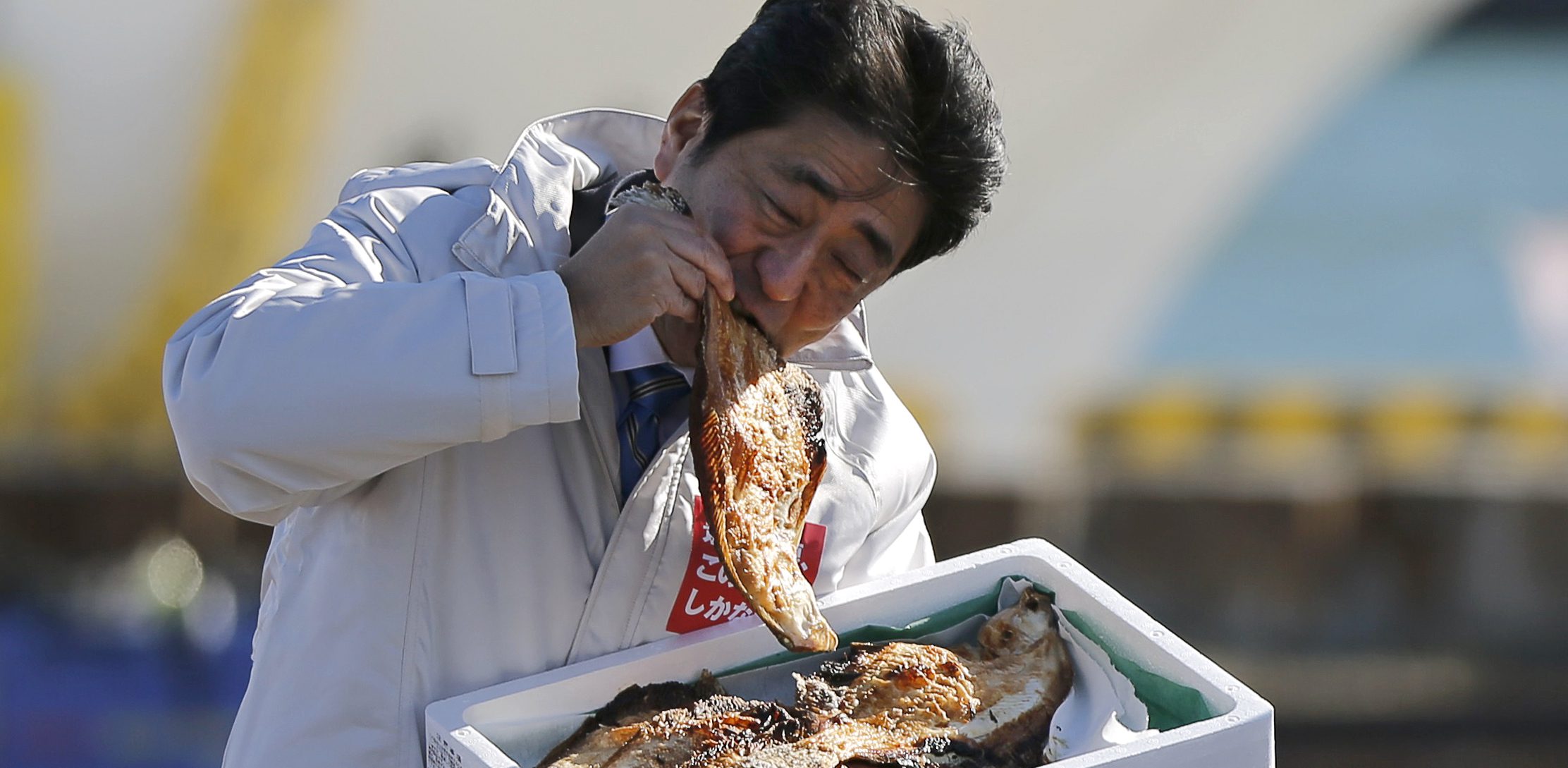 On Monday night (Aug. 1) US presidential candidate Donald Trump tweeted a picture of himself enjoying KFC from the comfort of his personal plane. Though he has since been roundly criticized for eating fried chicken with silverware, let's give him credit for what he did right: posing for the photo on his own terms.
Few traditions seem more clearly designed to humiliate a politician than the public consumption of everyman foods like ice cream, hot dogs and deep-fried anything. It's a photo-op that makes even the most elite seem down-to-earth, as they struggle to cram unwieldy shapes into their mouths with a show of gusto. For US presidential hopefuls, this awkward charade usually reaches its height at the annual Iowa State Fair:
It's also a global phenomenon. Former Australian prime minister Tony Abbott unblinkingly chomped into a raw, unpeeled onion while visiting a farm in Tasmania last year, while the UK's former Labour leader Ed Miliband made headlines with his bleary-eyed attack on a bacon sandwich in 2014. But there are a few poised exceptions. Good luck finding many photos of Vladimir Putin eating lunch, for example. They're hard to come by—perhaps by design.
[Source:- Reuters]