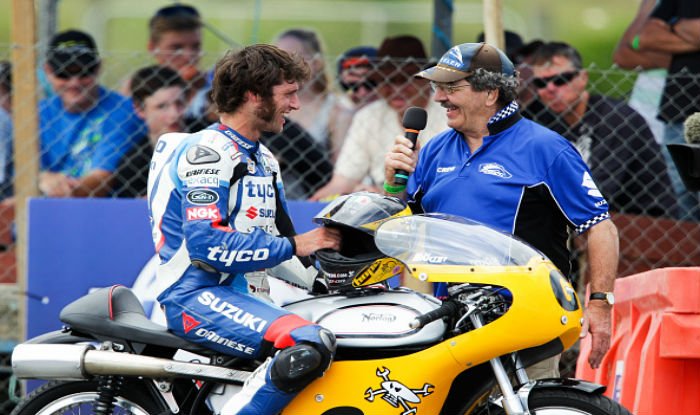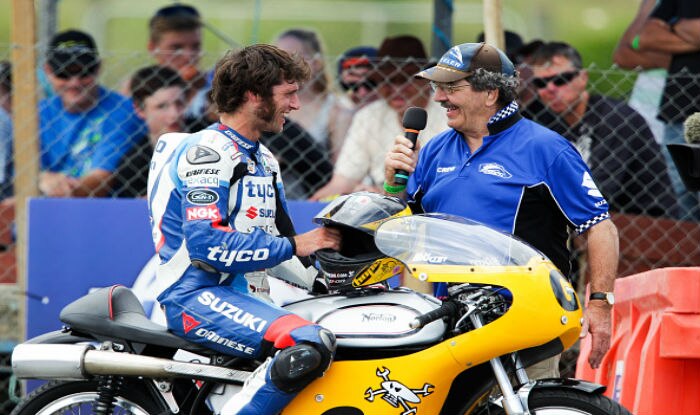 British motorcycle racer, Guy Martin will try to break the world land speed record, riding a 1000hp Triumph streamliner at over 376mph, at the Bonneville Speedway, Bonneville Salt Flats, USA this month. Martin, who has multiple speed world record to his name, will aim to exceed the current record — held by Rocky Robinson since 2010 — that stands at 376.363 mph, using its purpose built 1,000 bhp Triumph Infor Rocket Streamliner.
"I can't wait to take the Triumph Infor Rocket Streamliner onto the salt at Bonneville for the first time this summer. The Triumph engineers have built an amazing machine, giving us the very best chance to beat the two-wheeled land speed record," Martin said. The Triumph Infor Rocket features a carbon Kevlar monocoque construction with two turbocharged Triumph Rocket III engines producing a combined 1,000 bhp at 9,000 rpm. (ALSO READ: Vijay Goel, Mary Kom launch campaign to wish Indian Rio Olympic team )
The motorcycle is 25.5 feet long, 2 feet wide and 3 feet tall. Powered by methanol fuel, the bike is competing in the Division C (streamlined motorcycle) category. Triumph has a history of breaking the land speed record, holding the title of 'World's Fastest Motorcycle' between 1955 to 1970*. The record-breaking Triumph Streamliners included: Devil's Arrow, Texas Cee-gar, Dudek Streamliner and Gyronaut X1, the former achieving a top speed of 395.28 km/h.
Vimal Sumbly, Managing Director, Triumph Motorcycles India said, "We are very excited that Triumph Infor Rocket Streamliner is going to attempt the new world land speed record. Our customers have been eagerly waiting for this and I am sure this an exciting news for them as well as other motorcycling enthusiasts." Title partner for Triumph's 2016 record attempt will be global cloud applications provider Infor with further support from iconic clothing brand Belstaff.
[source:- India]