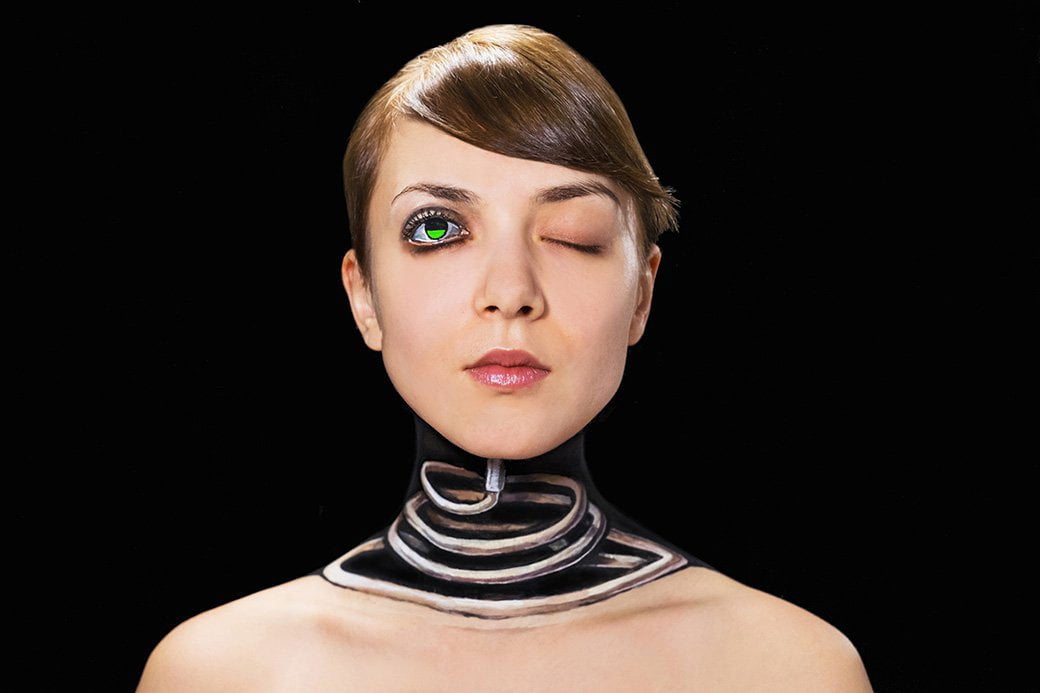 Body painting isn't the most highly regarded artform, but Tokyo-based artist Hikaru Cho's take on it is really rather fun. Her optical illusions are a lot more creative than the usual sleazy artworks slicked across naked women, having created campaigns for the likes of Amnesty and her own short films.
In this video (shown), Hikaru – who currently studies at Musashino Art university – explains how she got into body painting, more about her creative process and her typical day.
Check out her surreal body painting work for Samsung below.
Hikaru's project for Samsung was to promote their Galaxy S6 and S6 Edge phones. The concept is apparently to depict "the British attitude towards self-editing as well as advances in communications technology and design". OK, whatever, but they're some wonderful works with artful illusions.
[Source:-  Digital Arts]