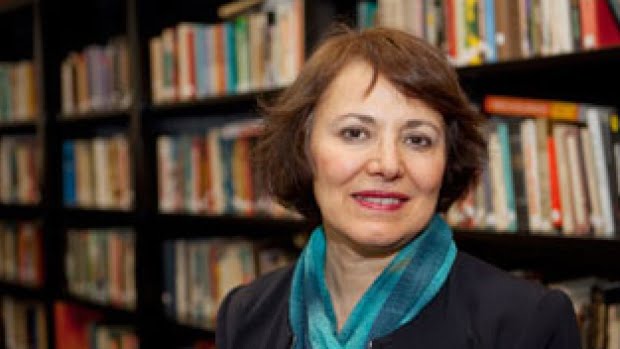 Homa Hoodfar, an Iranian-Canadian professor at Concordia University in Montreal, has been indicted in Iran on unknown charges, according to Iranian news agencies.
Hoodfar, 65, was first arrested in March — shortly before she was to leave the country — by the counter-intelligence unit of the Iranian Revolutionary Guards who searched her Tehran residence, and seized her personal computers, cellphone and passport. They told her she could not leave Iran to return to Canada.
Canadian Minister of Foreign Affairs Stéphane Dion issued a statement Monday saying the government is working to help Hoodfar.
Dion added that for confidentiality reasons, no details on the exact movements of the government could be made public at this time.
"We are aware of media reports pertaining to charges being laid against Dr. Hoodfar. Consular officials are seeking to confirm these reports," an emailed statement from his office reads.
Concordia University prof jailed in Iran's Evin prison
Homa Hoodfar still not allowed contact with family, lawyer
Concordia colleagues mobilize to help jailed professor
Iran's semi-official ISNA and Tasnim news agencies quoted Tehran's prosecutor, Abbas Jafari Dowlatabadi, as announcing charges had been filed specifically against Hoodfar and others:
Siamak Namazi , an Iranian-American businessman.
Nazanin Zaghari-Ratcliffe, an Iranian-British woman who works for the Thomson Reuters Foundation, the charitable arm of the news agency.
Nizar Zakka, a U.S. permanent resident from Lebanon who has done work for the American government.
Hoodfar's colleagues are worried for her safety in prison and doing everything they can to rally support for her from around the world. They are contacting the government and speaking with media on her behalf.
"We're very concerned with her being in prison especially since she's had health issues recently," said Geneviève Rail, a professor at Concordia University.
Hoodfar's family told CBC News in June that she had been detained in Iran's notorious Evin prison on charges of "co-operating with a foreign state."
Hoodfar, who holds both Canadian and Iranian passports, is an anthropologist and teaches at Concordia. She's a world expert on sexuality and gender in Islam, and has written a number of books and papers.
"Homa has been a keen observer of Middle Eastern societies, so she's been doing this kind of research for 40 years," Rail said. "She was visiting family but took the opportunity to do archival research."
Rail added that when Hoodfar was first arrested, she returned to her family and told them not to alert the media since she thought it was a misunderstanding.
"We want her back. She's an asset to our city, our university and women."
[Source:- CBC news World]