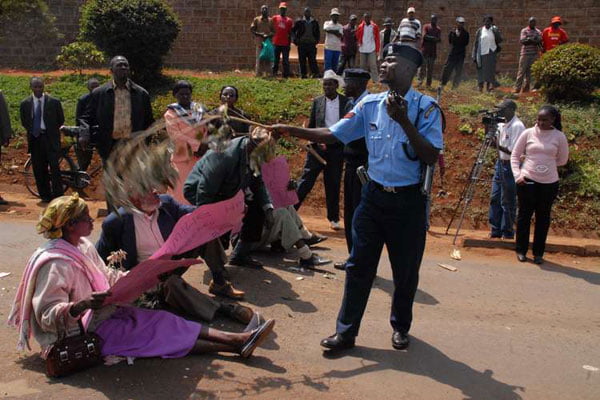 When pyramid scheme mastermind Peter Ndakwe stashed millions of shillings in offshore accounts in Panama, he did not defraud faceless entities with piles of money but thousands of ordinary Kenyans, who had bought into his lies and invested their life savings in his company, Clip Investment Sacco Ltd.
One such person is Mr Samuel Karanja, a middle-aged businessman in Nairobi who, in 2007, took out a bank loan to invest in Clip and other companies that promised high returns.
"I convinced my wife that the investments would be the key to financial freedom and we deposited Sh320,000 with Clip. The terms were very attractive and everything looked above board as contracts were signed in the presence of lawyers," says Mr Karanja.
The Karanjas then distributed a further Sh215,000 into three other companies and sat back, awaiting the promised handsome returns.
"We only received one payout of Sh32,000 from Clip before the entire operation collapsed in 2007 and that is the last we saw of our money," he says.
The father of five says his metal fabrication business failed and he moved his children to public schools as he could no longer afford the fees in private academies.
On top of that, he had to repay the loan he had taken to invest in Clip and the other companies. So bad were the financial problems that his wife developed acute stress and had to be hospitalised.
"Nine years since it happened and nobody in prison for stealing from us and no concrete steps being taken by the government to help us recover our money, we feel forgotten. Nobody really cares about our loss," he says.
A report by a task force headed by Mr Francis Nyenze, who is the National Assembly Leader of Minority, says Mr Karanja was among 148,784 investors who lost over Sh8 billion to 270 fraudulent schemes.
These figures came with a caveat, with the team saying there was a possibility the numbers and amount involved could be higher as it ran out of time and money before the investigation was completed.
Surprisingly, despite the large number of victims and amount of money lost, not a single director or owner of the 270 companies involved has been brought to book.
Some simply vanished. Others, like Deci founder George Donde, whose firm had the highest number of investors, died under mysterious circumstances.
So frustrated have the victims become that they have decided to take matters into their own hands.
"We formed the National Pyramid Schemes Victims Initiative (NPSVI) in 2008 and we have sued five government agencies, including the Attorney-General's office and Central Bank of Kenya to recover our money and for the perpetrators to be brought to book," says Mr Karanja.
A court date is set for April 22 to determine whether the CBK has a case to answer regarding the Ponzi schemes. The other parties mentioned in the suit did not contest it.
The NPSVI has 40,000 members, who are claiming Sh5.7 billion from the State.
"The Nyenze Report said the CBK froze the accounts of the Ponzi masterminds, so if that money is there, why has it not been paid back to us?" asked Ms Jane Wakaba, a 66-year-old retired teacher, who lost Sh1 million to Clip Investments.
Also affected is Mr John Osoro, a once successful businessman, who now lives on handouts.
The 65-year-old from Kariobangi South invested Sh1.5 million in Clip and a host of other schemes. He has only known hardship after he lost everything.
"Things got so bad at one time that I was kicked out of my house as I could not afford the Sh11,000 rent. Well-wishers from my church helped to educate my children as I could no longer afford to do so myself," he says.
While these people are yet to get back on their feet financially, at least they are alive.
The Nyenze Report says some of the victims committed suicide or developed diseases such as depression and diabetes.
A significant number of family and matrimonial break-ups were also reported.
[Source:- The Nation]