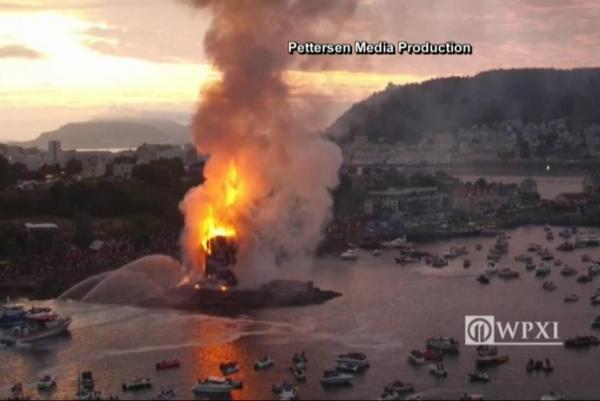 Citizens
of a Norwegian coastal
city
stacked
wood
into a
156-foot-tall tower
to break
the
record
for
the arena
's tallest bonfire.
A video posted to fb with the aid of Bypatrioten Alesund shows citizens of Alesund stacking woodenpallets high into the sky to beat the bonfire top record of 141 ft, set in Slovenia in 2007.
The stack became set ablaze Saturday night for the once a year St. John's Eve bonfire.
The fire turned into fueled by extra than 30,000 pallets.