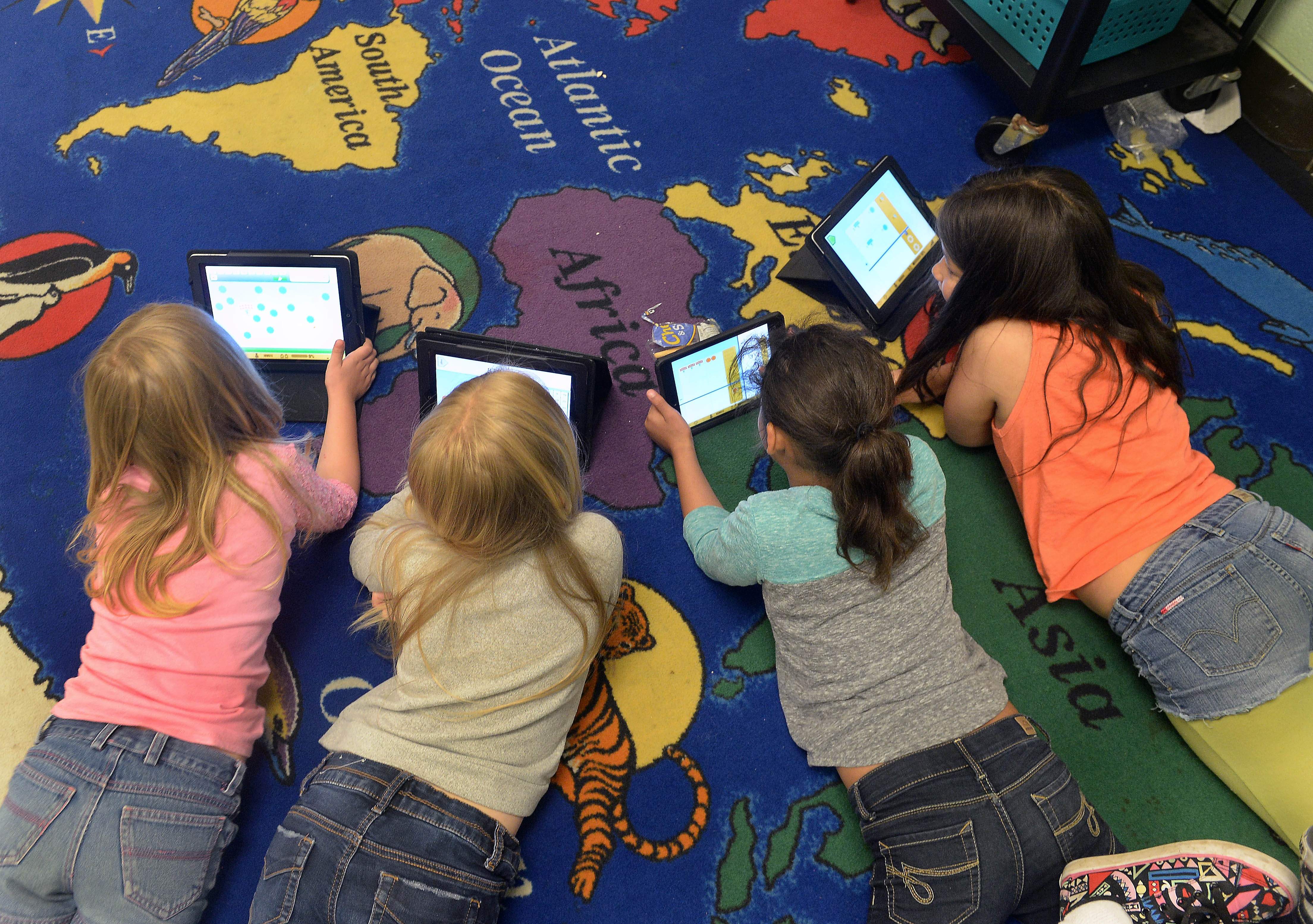 Kanawha County's school board is considering three policies, including a "social media policy" in which the district claims wide latitude to monitor communications. Other policies would almost completely ban animals from school property, and lay out punishments for employees who don't complete trainings.
Kanawha school board members had an official first reading of the policies, and little discussion of them, at a meeting Thursday. Board general counsel Jim Withrow said they'll be placed online for 30 days of public comment and will likely be up for a final vote in September.
The proposed social media policy has a scope beyond what its title may imply to Facebook and Twitter users. It states "social media includes communication, collaborative sharing, and reaching students, employees and guests for educational purposes using websites, platforms, resources or documents." It also says "Social media can be engaged in by various ways, for example, through text messages, instant messages, and email."
The policy would let school officials "inspect, review, or retain electronic communication created, sent, displayed, received or stored on User's personal computers, electronic devices, networks, internet, electronic communication systems, and in databases, files, software, and media that contain School District information and data."
The school system would be able to inspect electronic communications sent or received on "another entity's computer or electronic device when Users bring and use another entity's computer or electronic device to a School District location, event, or connect it to the School District network and/or systems."
The next section states: "The above applies no matter where the use occurs," including people's homes and their use of "mobile computing equipment and telecommunications facilities."
The policy goes on to say "All actions must be conducted in accordance with the law, assist in the protection of the School District's resources," and comply with state and local policy, any administrative regulations that are created out of the local policy and social media and internet service provider terms.
The policy also says: "Users should have no expectation of privacy in anything they create, store, send, receive, or display on or over the school district's CIS systems, and the school district's authorized third parties' systems, including their personal files or any of their use of these systems." It defines CIS as "computers, network, Internet, electronic communications, information systems, databases, files, software, and media."
"Users of the School District's CIS systems, and third party systems, who transmit or receive communications and information shall be deemed to have consented to having the content of any such communications accessed, viewed, recorded, checked, received, monitored, tracked, logged, stored, and otherwise inspected or utilized by the School District, and to monitor and allocate fileserver space. Passwords and message delete functions do not restrict the School District's ability or right to access such communications or information."
Withrow said he didn't know which other school districts' policies he looked at to write the proposed social media policy, and said he's had the policy drafted for six months. Much of the language exactly mirrors policies available online from several Pennsylvania school districts, including the Pottsville Area School District and the Methacton School District.
"A lot of it, maybe all of it, we had the authority to do anyway," Withrow said. "… I think it was just a matter of making sure that the employees and others were well aware of the ramifications of using our system — especially now that a lot of people use their own devices. We've given them their own devices."
Through the school system's distribution of tablet computers to students and teachers, Kanawha's middle and high schools have gone "one-to-one" — there's at least one computer per student — and last fall the county's elementary schools had about one computer for every four students.
The animals policy says "No animals will be permitted on Kanawha County School Properties except those outlined in this document," which goes on to exempt service animals and police dogs. The school system could approve therapy dogs, which are in a separate category from service animals, on a case-by-case basis, and principals could approve classroom pets like hamsters and fish.
Withrow said school system safety director Charles Warner told him that school administrators were expressing concerns about dogs being brought to school events.
"I think some of our administrators … they just wanted some backup," Withrow said. "If a principal would say, 'Hey, you've got to get this dog off the baseball field,' they're going to say 'Who says? Where's that in writing? Whose policy is that?'"
Warner could not be reached for comment Friday.
Withrow said the employee training policy puts into writing a progressive discipline approach that the board already backed in May. He said it doesn't require any new trainings.
He said workers who didn't complete various trainings — bullying awareness, for instance, which must be completed annually — would in the past just receive a half-day unpaid suspension. The proposed policy states the punishment would increase to three days of unpaid suspension for employees who failed to complete a second year's training, five days of unpaid suspension for a third year of failure and a possible recommendation for firing after four or more years of failure.
The policy also contains a line saying failure to complete trainings "may result in inability to perform required job duties and risk of injury to person or property." Withrow said this would allow for quicker action against workers who miss critical trainings.
[Source:- Gazette Mail]