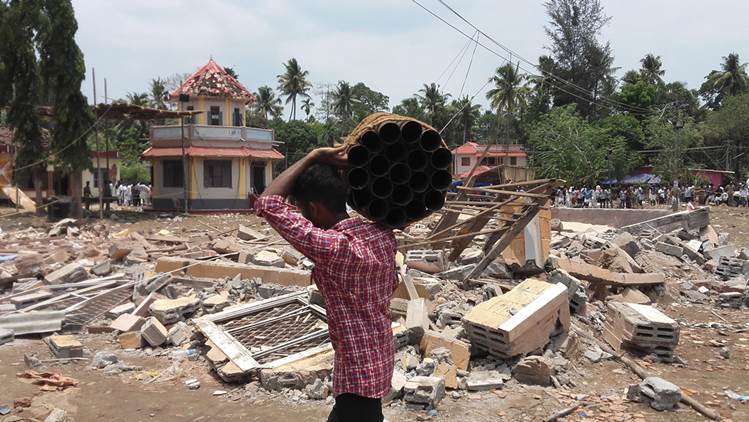 Kerala Cabinet on Sunday ordered for a probe by the crime branch wing of the state police into the fireworks tragedy which has claimed over 100 lives and injured over 200.
Chief Minister Oommen Chandy chaired a cabinet meeting in Kollam and said Crime Branch ADGP A Ananthakrishnan would lead the probe. The local police in Kollam have already registered a case, which would be handed over to the crime branch.
The Chief Minister also announced ex-gratia relief of Rs 10 lakh to kin of each of those killed in fire tragedy, Rs 2 lakh for seriously injured.
Chandy said banning the fireworks at temples has limitations as these activities are the part of rituals and traditions. However, the government said it would bring in strict regulations regarding display of fire works and ensure that the guidelines are adhered to.
Chandy said a total ban would be impossible.
[Source:- Indian Express]