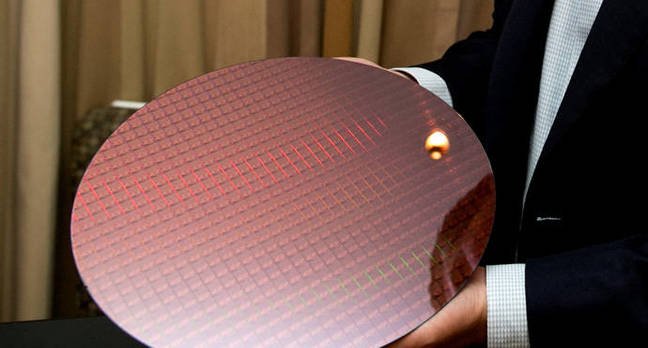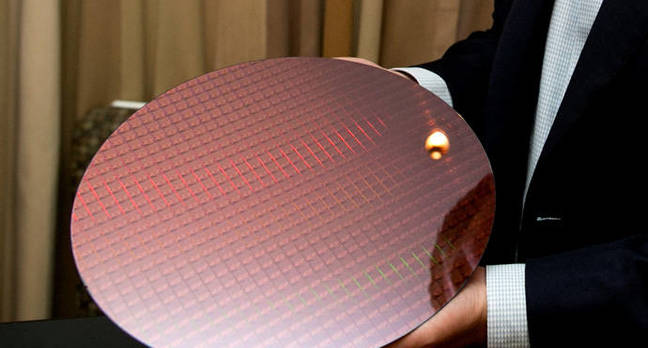 Journalists, right? The short answer is Intel's Kaby Lake aka its seventh-generation Core i3, i5 and i7 processors, and AMD's Zen-based chips, are not locked down to Windows 10: they'll boot Linux, the BSDs, Chrome OS, home-brew kernels, OS X, whatever software supports them.
So if you want to use Linux or some other non-Windows OS on your new CPUs, you'll be fine. It's OK, we checked.
Sweet. What about Windows 7? Or Windows 8.1? Or any Windows pre-10?
Yeah… nah. Shad Larsen, Microsoft's director of Windows business planning, blogged earlier this month:
Future silicon platforms including Intel's upcoming 7th Gen Intel Core (Kaby Lake) processor family and AMD's 7th generation processors (e.g. Bristol Ridge) will only be supported on Windows 10, and all future silicon releases will require the latest release of Windows 10.
It's easy to misread that, which I suspect was intended, but Microsoft is just talking about Windows here. If you have a computer powered by a seventh-gen Intel chip or an AMD Zen CPU and you want to use Windows, Windows 10 is your only supported option.
Intel spokesman Scott Massey told us, "per Microsoft's support policy, they made the decision that Windows 10 would be the only Windows OS supported on 7th-gen Intel Core" processors. He added: "The Microsoft support change obviously doesn't impact other operating systems."
One example of Microsoft holding back support is the xHCI USB controller in sixth-generation Skylake and seventh-generation Kaby Lake: Windows 7 doesn't support that USB hardware, so installing the operating system from a USB stick using those chips is tricky. Intel provides xHCI drivers for Windows 7 once it's up and running.
Why is Microsoft doing this?
Windows 10 must succeed at all costs. It's Windows 10 or bust. If you're buying a flash new machine, what a superb way for Microsoft to shoehorn its latest operating system onto it; that'll really help inflate its usage numbers. And it'll make life easier for its engineers: there's less hardware to test and support, less code, fewer bugs, fewer problems for everyone.
Yeah?
Yeah, I'm sure that was mentioned, oh, at least maybe once or twice internally in a meeting, that's a ballpark figure. A Microsoft spokesperson told us:
As new silicon generations are introduced, they will require the latest Windows platform at that time for support. This enables us to focus on deep integration between Windows and the silicon, while maintaining maximum reliability and compatibility with previous generations of platform and silicon.

Windows 10 will be the only supported Windows platform on Intel's upcoming 7th Gen Intel Core (Kaby Lake) silicon.
Don't forget, though, Microsoft's repeatedly changed its mind on this sort of thing before.
What, when?
In January, Microsoft said it would only offer "security, reliability, and compatibility" fixes for Windows 7 and 8.1 on Intel Skylake processors until July 2017. After that cutoff point, only critical security updates would be made available – and only if they weren't a chore for Microsoft to develop and release.
After some not-so-gentle persuasion by normal folks and IT buyers, Microsoft had a rethink: itextended the release of security, reliability and compatibility updates until July 2018. Then, for its commercial customers, it changed its mind again, and pushed that date back to January 14, 2020 for Windows 7 and January 10, 2023 for Windows 8.1, when all extended support for the two operating system releases ends.
Microsoft could make similar concessions for Windows 7 and 8.1 on Kaby Lake and Zen at some point.
And Intel and AMD are cool with all of this Windows 10-only stuff?
Yeah, weirdly, seems so. You'd think they'd want their chips used on the widest possible range of operating systems to maximize sales. On the other hand, if Microsoft is pulling the plug on Windows 7 and 8.1, perhaps the chipmakers can't be bothered updating and maintaining drivers for dead-end operating systems. Perhaps they want people to stockpile today's chips.
A lot of this stuff tends to be backwards compatible, anyway. Just look at the ridiculous legacy-tangled mess that's the x86 boot process. No doubt people will find and document ways to run Windows 7 and 8.1 on the latest silicon from Intel and AMD, albeit with varying degrees of reliability. It's doable. They could port over drivers from Linux, for instance.
Microsoft loves Linux! Right?
Right.
It really will hinge on how deeply Windows 7 and 8.1 depend on particular features within Intel and AMD's CPUs. Terry Myerson, executive vice president of Microsoft's Windows and Devices Group,hinted earlier that Redmond's code in Win7, for instance, expects interrupts, power control and other hardware to be provided in ways that may differ in the latest chips:
For Windows 7 to run on any modern silicon, device drivers and firmware need to emulate Windows 7's expectations for interrupt processing, bus support, and power states – which is challenging for Wi-Fi, graphics, security, and more. As partners make customizations to legacy device drivers, services, and firmware settings, customers are likely to see regressions with Windows 7 ongoing servicing.
How convenient?
Yeah. You'd have to crack out the huge Intel and AMD reference manuals to compare the generations to see if anything really has fundamentally changed that much from, say, Skylake to Kaby Lake – and no doubt people will. I probably should.
Usually what happens is you flip a bit in a control register to enable a new mode in a feature, say, a new way of delivering an interrupt to a driver. In this example, Microsoft is trying to argue that, on the latest chips, Windows 7 can't handle this new interrupt mode, and the processor won't support the old mode, so it'll have to be emulated by the firmware or some other low-level code, which is a chore. It's a plausible excuse and also extremely convenient for Microsoft in this instance.
Basically, for now, don't buy an Intel seventh-generation Core nor an AMD Zen CPU if you want to keep running Windows 7 or 8.1. Shame.
[Source:-The Register]