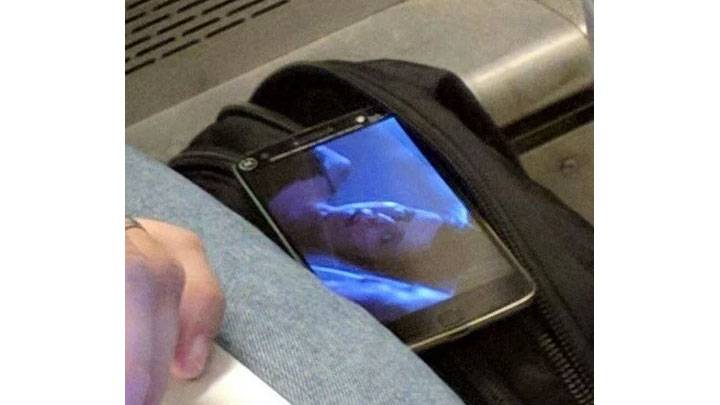 With Motorola completely absorbed by Lenovo now, the company's upcoming products will be known under the Moto brand. We recently stumbled across a possible budget offering from the company and now, a new flagship offering is making the rounds in a leak. A prototype of this particular handset was caught on camera for the world to see.
There are a couple of interesting revelations made by this particular leak. One of them is the presence of a USB Type-C port, which is soon expected to become a standard in the mobile industry.
Further, we're seeing a button on the bottom bezel, which could well be a home button/fingerprint scanner. While Motorola is no stranger to fingerprint scanners, a front facing hardware home button will be a first for the company. The leak on Google+ believes that the handset has the codename "Moto Infinity".
Barring this we can see the customary Motorola logo on the top left, accompanied by the confidentiality message on the top. It also seems like the company has done away with the front facing stereo speakers, suggesting that the speaker grille might have been moved to the bottom or the rear panel.
[Source:- Tech Rader]