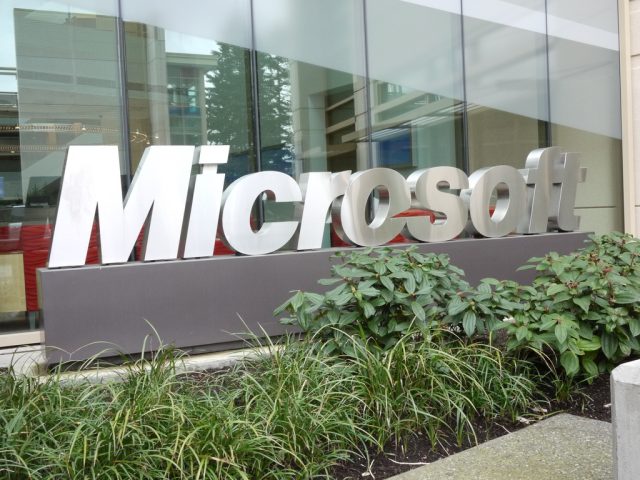 Microsoft plans to lay off nearly 3,000 more jobs over the next year across its smartphone hardware business and global sales division.

The latest cuts heap misery on Microsoft staff after the software giant confirmed in May that 1,850 jobs would be lost at its mobile wing—even as its Windows and devices veep Terry Myerson insisted: "we're scaling back, but we're not out!"
Microsoft bought Nokia's devices and services business in 2013 for €5.4 billion ($7.1 billion), bringing with it what would quickly unravel into one of the worst tech acquisitions of all time.
By July 2014—just three months into that buyout—Microsoft had wiped out 18,000 jobs, mostly in phone hardware affecting many of the staff who had joined as part of the Nokia deal. A year later, it had written-off more than $7 billion following its disastrous Nokia acquisition, when a further 7,800 people were shown the door.
Then, in May this year, the rump of the feature-phone business was sold on for a mere £242 million, followed a week later by the 1,850 job cuts. Microsoft's latest round of redundancies has hit another 2,850 jobs. In a US regulatory filing, Microsoft said, "we periodically evaluate how to best deploy the company's resources." It added:
In the fourth quarter of 2016, management approved restructuring plans that would result in job eliminations, primarily across our smartphone hardware business and global sales. In addition to the elimination of 1,850 positions that were announced in May 2016, approximately 2,850 roles globally will be reduced during the year as an extension of the earlier plan, and these actions are expected to be completed by the end of fiscal year 2017.

In connection with the restructuring plans, we incurred restructuring charges of $501 million in fiscal year 2016, including severance expenses and other reorganisation costs. We do not expect to incur additional charges for these restructuring plans in subsequent years.
Ars asked Microsoft on which offices exactly the axe would fall (the most recent cull hit 1,350 jobs in Finland) and whether it would apply to departments beyond the failed mobile hardware division and the company's sales business. A spokesperson said: "we have nothing further to share beyond the SEC [US Securities and Exchange Commission] filing."
[Source:- Ars Technica]