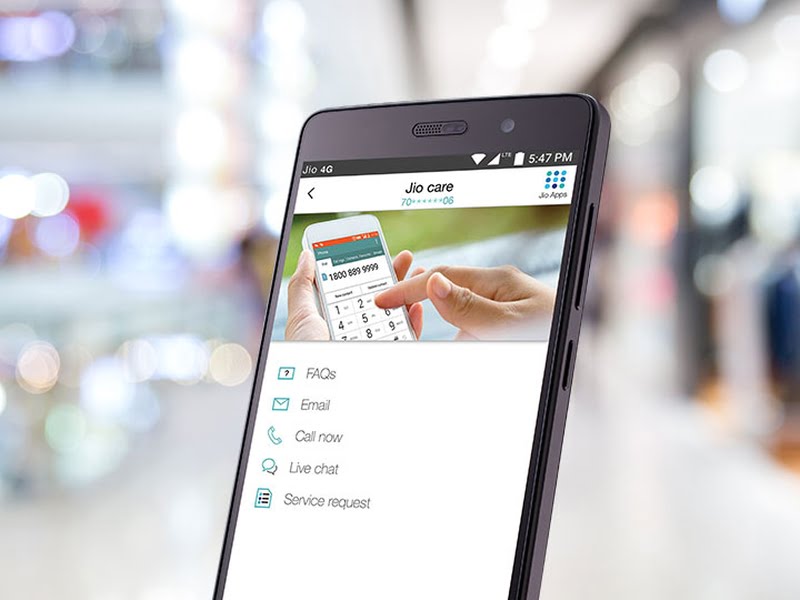 The tech scene this week was dominated by two things – the launch of the Reliance Jio 4G network, and the start of IFA Berlin, Europe's biggest tech trade show. If you've missed out stuff, you've come to the right place, as we have everything you need to know about both these things, and more.
The week started with the Reliance Jio Preview offer rolling out to a wide range of phones, leading to 'iPhone-like' queues across the country. Even before the official launch of the network, the Jio effect could be seen as Airtel slashed data fares with a new rate cutter pack.
(Also see: List of Phones You Can Use on Reliance Jio Network)
The actual launch annnouncement at the Reliance Industries AGM on Thursday caused quite a stir, as Chairman Mukesh Ambani announced that Reliance Jio would not be charging for voice at all, and laid out a number of reasonable data plans. From Monday, anyone with a 4G capable phone can buy a Jio SIM, and it'll be free to use till December 31, 2016 as a one time 'welcome offer'. Reliance Jio will also be allowing MNP so you can port your number, Ambani said.
With the new Jio network, Reliance Jio is promising a base rate of Rs. 50 per GB, significantly cheaper than what's typically on offer elsewhere, and the greater your usage, the lower the rate will be. Ambani said that all voice calls will be completely free, even to other networks, whether local or national, and you also get 100 free SMS per day and no roaming charges. Reliance Jio users can use Jio's content services, which range from video on demand, to music streaming, to news, magazines, and more, without paying anything until December 2017, a package said to be valued at Rs. 1,250 per month.
The Reliance Jio sound crazy at first glance, but experts say they make sense – we discuss this in more detail in our weekly podcast too. Remember that Jio is VoLTE network, so not all phones will work on it. Check out list of phones that will work with Reliance Jio, or better still check with Jio customer care to be absolutely sure before you buy a new phone, or plan to switch to Jio with your current one.
(Also see: How to Use MNP to Switch to Reliance Jio Without Losing Your Number)
Going through Reliance Jio's plans in more detail, it turns out that there is a fair bit of fine printinvolved. For example, the unlimited use welcome offer actually has a 4GB daily FUP – that's still extremely generous for day to day usage but if you'd gotten used to the truly unlimited Preview Offer it was a major let down.
Reliance Jio also offers things like free night time usage, but it turns out that this is just limited to 2AM to 5AM. And although the company boasted of offering the lowest data rates, if you don't count that (hard to use) night usage or the bundled Wi-Fi hotspot usage, Jio is actually more expensive than some competitors already. If you download media using torrents, or schedule downloads on YouTube, or schedule your downloads in some other way, Jio's offer is still pretty good, but if you consume 4G data during peak hours, Jio's offering is actually pretty average.
(Also see: Reliance Jio 4G Plans, SIM Activations, Network Launch, and Everything Else You Need to Know)
We also checked out the Reliance Jio postpaid plans – the details are all pretty similar to the prepaid plans so there's not too much more to say there, though it's worth noting that there are absolutely no onboarding fees – you'll be paying for your data packs, nothing more – and activations will be madefaster with eKYC, same as prepaid.
Apart from all things Reliance Jio, there were a couple of other big developments as well – for one thing, Sony is still working on its plan to start manufacturing in India. And just ahead of the iPhone 7 launch, Samsung has just given a huge gift to its competition – the flagship Samsung Galaxy Note 7 has been recalled thanks to exploding batteries.
Also, if you had been watching Google's Project Ara with hopes of buying Google's fully modular device, then there's a bit of bad news for you: Ara is now all but dead. Xiaomi meanwhile is continuing on its determined plan to stop being seen as a phone company, with the launch of a smart vacuum cleaner.
(Also see: Xiaomi – From China's Apple to China's Samsung?)
The other big lot of news this week definitely came from IFA in Berlin. The show officially started on September 2, but as always launches happen before the start. Acer launched a number of PCs – including the world's thinnest laptop and a laptop with a curved display. The latter is the Predator 21 X gaming laptop, which has a 21-inch display and weighs 8Kgs. It's a powerful computer running seventh-generation Intel Core processors paired alongside two Nvidia GeForce GTX 1080 graphics cards with SLI, and it needs five fans just to operate at a normal temperature.
Acer also launched two new phones and a tablet, the entry level Acer Liquid Z6, the larger, more premium Acer Liquid Z6 Plus, and the budget voice calling tablet, the Acer Iconia Talk S.
Getting in on the thinnest device train, Lenovo launched what it's calling the 'thinnest 2-in-1', the Yoga Book, clocking in at just 9.6mm and 690 grams. As for the specifications, the Lenovo Yoga Book (Android) runs on Android 6.0 Marshmallow-based Book UI, and there's also a Lenovo Yoga Book (Windows) variant running on Windows 10. It features a 10.1-inch IPS FHD screen, and is powered by the Intel Atom X5 processor and 4GB of RAM. It offers 64GB of inbuilt storage, and the company claims that the battery can last up to 12 hours of use on a single charge.
The Moto Z Play with Moto Mods was launched at IFA too and it comes with a 5.5-inch full-HD Super Amoled screen. It is powered by the Qualcomm Snapdragon 625 SoC with 3GB of RAM and 32GB of internal storage. The phone uses the same modular approach as the Moto Z, which can be used to extend the capabilities of the phone.
At the sidelines of IFA in Berlin, Ken Wong, President, Lenovo APAC, told Gadgets 360 that Lenovo will host a special event in India on September 19 where it will unveil the Moto E3. The phone will go on sale in India later this month. Lenovo also launched new phones at IFA Berlin, the Lenovo K6, a 5-inch phone with a full-HD display, the Lenovo K6 Power which is similar but comes with a 4000mAh battery, and the permium Lenovo K6 Note which also comes with a 4000mAh battery, a 5.5-inch display, and a version with 4GB RAM. Lenovo also unveiled the Lenovo A Plus budget smartphone and Lenovo P2, the latter with a massive 5100mAh battery.
(Also see: Alcatel Unveils 'Vision' Standalone VR Headset and a 360-Degree Camera at IFA)
Sony launched two phones, the Sony Xperia X Compact which will go on sale soon in September, and the Sony Xperia XZ, the new flagship smartphone which will launch in October.
Huawei launched its Nova series of smartphones, with two offerings – the Nova and Nova Plus. It also unveiled the MediaPad M3. The Huawei Nova has been priced at EUR 399 (roughly Rs. 29,800) while theHuawei Nova Plus has been priced at EUR 429 (roughly Rs. 32,000). The Huawei MediaPad M3 on the other hand has been priced at EUR 349 (roughly Rs. 26,100) for its 32GB Wi-Fi only version, EUR 399 (roughly Rs. 29,800) for its 64GB Wi-Fi only version and 32GB LTE version, and EUR 449 (roughly Rs. 37,300) for 64GB LTE version. The smartphones will be available in 50 markets from October, while the MediaPad M3 will go on sale in 14 countries from September 26.
At IFA, ZTE announced that the ZTE Nubia Z11 is launching in select markets including UK, Czech Republic, Germany, Italy, Portugal, Spain, Russia, India, Thailand, Vietnam, US, Argentina, and Mexico. In China, the ZTE Nubia Z11 with 4GB of RAM and 64GB storage is priced at CNY 2,499 (roughly Rs. 25,000), while the variant sporting 6GB of RAM and 128GB storage is priced at CNY 3,499 (roughly Rs. 35,000).
Ahead of IFA, Archos unveiled the 50f Helium and 55 Helium smartphone lines. The Archos 50f Heliumsmartphone packs a 2000mAh removable battery with Qualcomm Quick Charge feature. There's also an Archos 50f Helium Lite version that comes with 1GB RAM and 8GB of inbuilt storage offering. The 55 Helium range includes the Archos 55 Helium Ultra, and it features a 5.5-inch HD (720×1280 pixels) IPS display. It is powered by a 1.3GHz MediaTek 6737 quad-core SoC with 3GB RAM and ARM Mali T720 MP1 GPU. Archos also launched the water-resistant Archos 50 Saphir which comes with a 5000mAh battery.
(Also see: IFA 2016: Oval TVs, Smart Kitchen Hoods, and Other Top Trends)
Some of the other launches at IFA included the HTC One A9S with 3GB of RAM, the Alcatel Shine Litewith a fingerprint scanner, and the ZTE Axon 7 mini with dual front speakers.
New smartwatches were also seen at IFA, with the launch of the Asus ZenWatch 3 with a 1.39-inch circular Amoled display, and two variants of the Samsung Gear S3, the S3 Classic and the S3 Frontier also launched. Samsung is testing its smartwatches to work with the iPhone, and extended itspayments business to the new smartwatches.
Asus meanwhile also launched the Asus ZenPad 3S 10 9.7-inch tablet, which is just 5.8mm at its thinnest point. Alongside its tablet, the company also launched its portable 15.6-inch monitor ZenScreen (MB16AC). The monitor is just 8mm thick and weighs less than a kilogram.
HP launched its Pavilion Wave, Modular Elite Slice PCs at IFA 2016. The Elite Slice is a modular commercial desktop with cable-less connectivity, and the Pavilion Wave sports a cylindrical 'speaker-like' design that can support two 4K displays simultaneously.
(Also see: IFA 2016 Dons Virtual Reality Headsets)
Outside of these big events, some fun things also took place this week. First up: cult hit the Crystal Maze is coming back for a one-off special after 21 years. Retroesque sci-fi drama Stranger Things is coming back for season 2.
We'll leave you with a fun video we captured on a recent trip to Japan, and see you next week with everything related to the iPhone 7 and all of Apple's other big announcements.
[Source:-Ndtv 360]