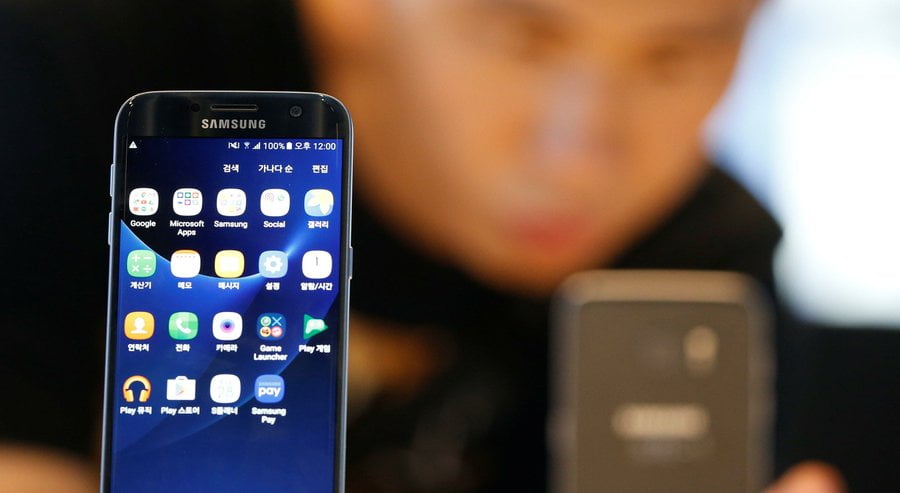 Smartphone sales came in flat for the second quarter globally, with Samsung holding onto the top spot and Chinese phone makers winning customers with mid-priced devices.
International Data Corp.'s quarterly report on worldwide smartphone sales highlights how growth continues to shift from mature markets such as the U.S. to emerging regions such as India and the Middle East.
And Chinese phone makers, which built their brands domestically so far, are expanding out to corral sales in these emerging regions — despite local competitors, said Ryan Reith, an IDC vice president of mobile markets.
They're doing it by offering affordable yet stylish phones that mimic more expensive devices, said Reith. Three of the top five best-selling smartphone brands worldwide in the second quarter are Chinese companies, topping brands including LG, HTC and Sony.
"Chinese brands such as Huawei, OPPO, vivo and Xiaomi have witnessed success with this strategy by shipping premium-styled devices that focus on features that matter most to consumers, such as imaging, sound quality and design," said Anthony Scarsella, a research manager for IDC.
Meanwhile, U.S. wireless operators continue to move away from pure smartphone subsidies and to device installment payments, which some experts believe has led to mobile subscribers to hold onto their older phones longer.
Samsung was the top selling smartphone globally — thanks to the strength in its Galaxy S7 flagship. Samsung had 22.4 percent global market share in the quarter and shipments increased 5.5 percent from the prior year.
Apple ranked second but saw its smartphone sales dip 15 percent in the quarter — despite the launch of the more affordable iPhone SE earlier this year. The new iPhone SE did have success with first time smartphone buyers and Android users switching to Apple, said IDC.
"Outside of Samsung's Galaxy S7 flagship, a majority of vendors, including Apple, have found success with more affordable models compared to their flagship handsets," said Scarsella.
The second quarter is typically a slow one for Apple, as consumers put off purchases in anticipation of the September release of a new iPhone — in this case the iPhone 7.
Huawei ranked third, charting an 8.4 percent gain, led by domestic sales and even stronger European sales, said IDC. Huawei's next hurdle will be trying to break into the U.S. market, according to IDC.
Overall, phone makers shipped 343 million smartphones in the second quarter globally, up less than 1 percent from the same quarter last year.
[Source:- Tha San Diego union Tribune]