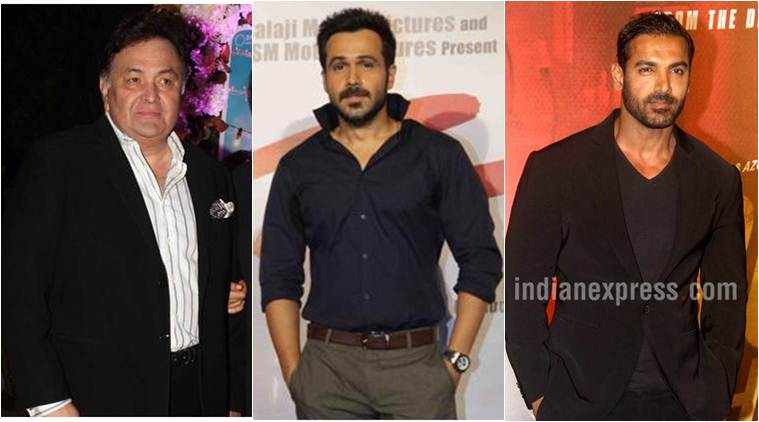 Bollywood celebrities Rishi Kapoor, Emraan Hashmi and John Abraham have mourned the loss of lives in the major fire that broke out in Puttingal Devi Temple complex near Kollam in Kerala, killing 102 people and injuring over 280.
Thousands of people had gathered at the temple precincts to witness the display of fireworks which was underway since midnight when the blaze erupted at around 3.30 AM.
The mishap occurred as sparks of the fireworks fell on the store room 'Kambapura' and the fire crackers kept there exploded with a deafening noise.
"Sad. #Puttingal #Kollam #Kerala. Heartfelt condolences to the families of the deceased," Rishi tweeted.
Hashmi wrote, "My deepest condolences to families who lost their beloved ones & prayers for the injured. Strength and power to you all. #Kollam."
Megastar Amitabh Bachchan retweeted emergency helpline numbers following the tragedy.
Abraham said, "Devastated knowing about the innocent lives lost at the #Kollam fire, my condolences to their families & prayers for all the injured!"
Filmmaker Shekhar Kapur appealed for control over fire works.
"People go to pray and celebrate life. Come away in wakeof death and tragedy #fireworks getting dangerous and must must be controlled #Kollam."
Actress Dia Mirza blamed the tragedy on negligence.
"When tragedies are struck by human apathy and negligence it makes it so much more painful…so many innocent lives lost. Gutted. #Kollam."
"Heart goes out to all who lost a loved one in #KollamTempleFire.. deepest condolences. Hope lessons will be learned re firework safety (sic)," actor-director Farhan Akhtar posted.
Filmmaker Rakeysh Omprakash Mehra said, "#KollamTempleFire temples and shrines were built before the population explosion. We have failed to accommodate with time. We are all guilty."
Actor Anupam Kher said, "Sad to hear about the fire in a temple in Kollam, Kerala. My heartfelt condolences to the families for d loss of their dear ones. #Tragic."
"Sad visuals of the fire breaking out at the Kollam Temple. Heart goes out to the families of the victims of this terrible tragedy," wrote Riteish Deshmukh.
[Source:- Indian Express]