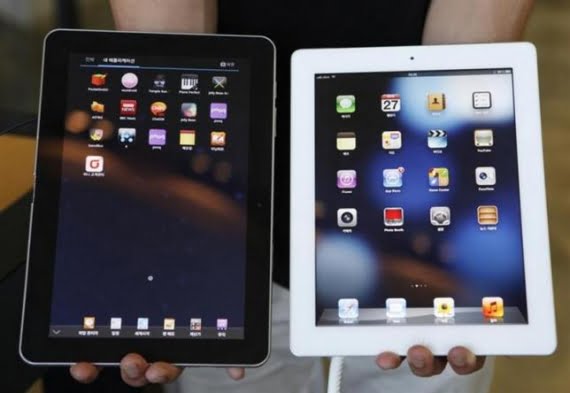 Samsung is currently on a roll in the first quarter of the year after suffering a dip in popularity in the past couple of years. Well, the company's road to redemption should be attributed to the release of the Galaxy S7 and its fancier sibling the Galaxy S7 Edge. And with the impending release of the Samsung Galaxy Tab S3, there should be more than enough in the Galaxy lineup to win back a huge chunk of the market.
First off, the new generation tablet computer will come in with two variants; namely, the 9.7-inch and the 8-inch, but it looks like there will be no difference in other specifications and hardware features. It will reportedly be equipped with the powerful Qualcomm Snapdragon 652 octa-core processor, along with 3 GB of random access memory (RAM). And this time, Samsung is no longer offering a budgeted battery by adding a 4,000 mAh variety, ensuring that it'll be more than enough to supply longer operating time considering the powerful processor.
The upcoming device also will be featuring several carry-overs from the previous generation of the Samsung Galaxy Tab, including an AMOLED display with a screen resolution of 1,536 x 2,048, two internal storage options of 32 GB and 64 GB, an 8-megapixel rear camera with LED flash, and a 2-megapixel front-facing shooter — all of which prove that the device will be one of Samsung's premium gadget offerings.
There's no word if the device will come out with the latest Android mobile operating system (OS), but it should make perfect sense if Samsung waits a bit longer in order for it to be able to carry the Android 7.0 Nougat OS; something which consumers will obviously appreciate. In fact, it's hard to fathom a new device that won't be carrying with it the latest OS, especially with the assumption that all other competing tablet devices will be equipped with the Android Nougat.
[Source:- Vinereport]