With the forthcoming Superbowl LI between the New England Patriots and Atlanta Falcons, mobile carrier T-Mobile announced it is boosting up the capacity of its LTE netowork in and around Houston.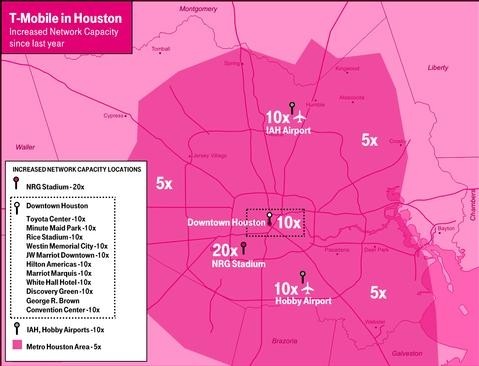 Capacity at NRG Stadium, the game venue, is 20 times higher than it was an year ago. Since a lot of fans of both teams are flying from other places, both George Bush Intercontinental Airport and William P. Hobby International Airport also got blazed up – the coverage is now 10 times higher than it used to be.
Overall, the greater Houston area now has 5x more capacity permanently, so wherever football fans are, they will have better LTE coverage and speed.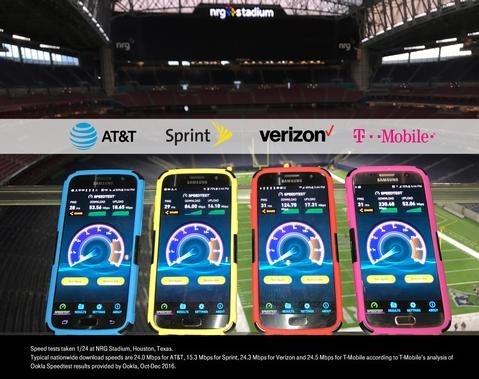 T-Mobile achieved this improvements with Extended Range LTE that makes the signal go further and faster, 4×4 MIMO and 256 Quadrature Amplitude Modulation.
In order your phone to reach the LTE coverage high speeds, you need to have a capable device.
[Source:-GSM Arena]