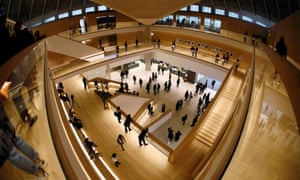 After an £83m renovation, the former Commonwealth Institute has been converted to become the new home for the Design Museum.
Surrounded by three blocks of luxury flats provided to fund construction, the Design Museum will be displaying its permanent collection for free for the first time in its history.
If you've already been or planning to visit during the opening weekend we'd like to hear from you. Tell us what you think of the building and the museum's collection and we'll feature a selection of reviews in our coverage.
You can share your thoughts with us by filling in the form below. Submissions should be around 200 words and if you're happy to include a photo of yourself we'll include it with your contribution.
[Source:-tHE gUARDIAN]