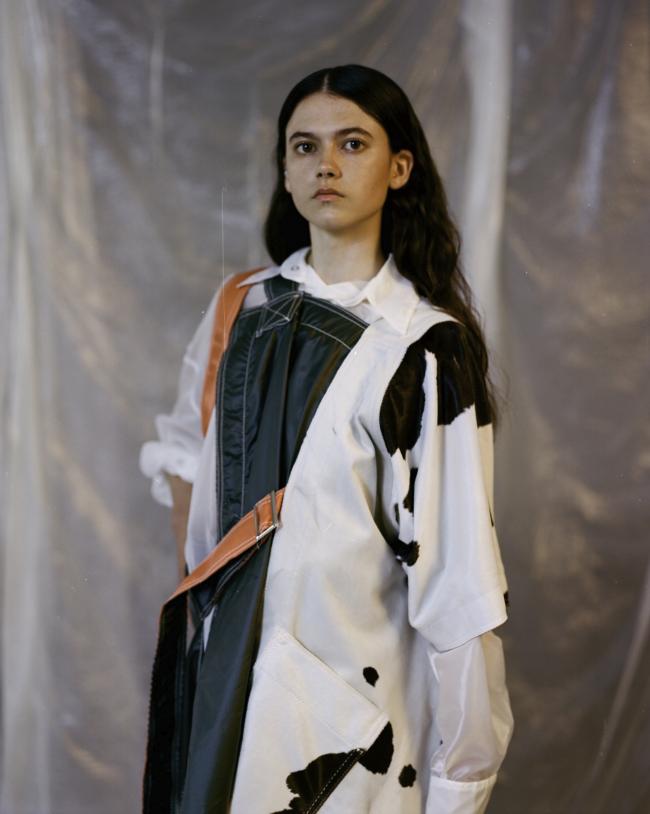 The Latest on the presidential campaign ahead of the Democratic and Republican nominating conventions (all times EDT):
New Jersey Gov. Chris Christie will be joining Donald Trump on the campaign trail Friday — the latest prospective running mate Trump is bringing on tour.
Trump will be traveling to Miami to deliver a speech his aides have titled "Succeeding Together."
Christie, who won 51 percent of the Hispanic vote when he ran for re-election in 2013, will be along for the ride.
Christie is one of a number of candidates currently being vetted for Trump's vice presidential pick, along with former House Speaker Newt Gingrich and Indiana Gov. Mike Pence.
Gingrich joined Trump at a rally in Ohio Wednesday. Trump met with Pence last weekend.
Bernie Sanders is expected to endorse Hillary Clinton at a joint campaign event next Tuesday in New Hampshire. The appearance would bring together the two Democratic presidential rivals ahead of the party's summer convention in Philadelphia.
Two Democrats with knowledge of his plans say Sanders is closing in on offering his public endorsement of Clinton. The Democrats spoke on condition of anonymity to discuss private discussions.
Clinton's campaign announced a Tuesday stop in New Hampshire but did not say that Sanders would attend. The announcement came a day after The Associated Press and other news outlets reported the two sides were discussing a joint event in the Granite State.
Sanders' expected endorsement will come three weeks after the end of the Democratic primaries. The Vermont senator has pushed for policy commitments and promises for a more inclusive party.
Former presidential rival Ted Cruz is not ready to endorse Donald Trump, but the Texas senator says he will speak at the Republican convention in two weeks.
Cruz spokeswoman Catherine Frazier said in a statement Thursday after the senator met with Trump that there was no discussion of any endorsement. Trump did ask Cruz to speak at the convention and he agreed.
The statement said Trump also asked for Cruz's counsel on future judicial nominees, "and Cruz responded he would continue to do everything he can to help ensure principled constitutionalists on the courts."
Republican Sen. Mark Kirk of Illinois says Donald Trump is an "Eastern, privileged, wealthy bully."
Trump called Kirk, one of the more vulnerable GOP incumbents, a loser at the closed-door meeting with Senate Republicans on Capitol Hill on Thursday. Kirk did not attend the meeting, but The Washington Post described the presidential candidate's comments.
Asked about them later, Kirk told The Associated Press: "I've run for election six times in Illinois. Really tough races for the Congress and for the Senate and won every race. Otherwise I wouldn't be here."
On why Trump would say Kirk would lose: "I guess the bully side of him. We haven't seen a personality like his too much in the Midwest. Eastern, privileged, wealthy bully. Our bullies are made of better stuff in Illinois. We're much more practical and polite."
Kirk joked that he's not on Trump's Christmas card list anymore.
FBI Director James Comey says he is glad to testify before Congress about his decision not to prosecute Hillary Clinton, because, "I think the American people want to know about this" case and the reasons behind his decision.
Still the four-plus hours of testimony were not always easy for Comey – beyond the sometimes sharp questions he received from Republicans on the House Oversight and Government Reform Committee.
Comey said of the testimony, "it's a pain," in some cases literally: "I've had to go to the bathroom for about an hour."
Lawmakers expressed sympathy but did not immediately adjourn the hearing or schedule a break.
It was a desk, not an attic.
FBI Director James Comey corrected that detail in earlier testimony before a House committee in which he said that Gen. David Petraeus had hidden classified information in the insulation in his attic.
Comey later in the day said it had been in a desk as the agency pursued its case.
Testifying about Hillary Clinton's emails on Thursday, Comey was questioned about the case of Petraeus in which he was prosecuted for mishandling classified information.
Petraeus pleaded guilty last year to knowingly sharing binders of classified information with his biographer, a woman with whom he was having a sexual relationship. The Justice Department made clear that the retired Army general knew the material was top secret when he divulged it and had lied to the FBI about it.
Comey made the surprising disclosure about the Petraeus case during questioning.
Hillary Clinton plans to campaign in New Hampshire on Tuesday amid discussions with Bernie Sanders about a potential endorsement from her former presidential rival.
It will be her first appearance in the state since Sanders trounced her in the state's February primary.
A Democrat familiar with the plans told The Associated Press on Wednesday that the two sides were in talks over holding a joint event in New Hampshire on Tuesday. The Democrat spoke on condition of anonymity because the person was not authorized to discuss the plans.
Sanders has not yet endorsed Clinton since the end of the Democratic primaries in mid-June. The Vermont senator is pressing for policy commitments in the party platform that will be adopted at the party's convention in Philadelphia.
Representatives of Clinton, Sanders and the Democratic National Committee will discuss the platform this weekend in Orlando, Florida
Donald Trump told House Republicans that he wants to defend all articles of the Constitution, from one through 12.
In fact, there are only seven.
At his meeting Thursday, Trump was asked about defending Article 1 of the Constitution on the separation of powers. Trump, according to South Carolina Rep. Mark Sanford, said he wanted to defend all, from 1, 2, 3 to 12.
"I wasn't particularly impressed, I think it was the normal stream of consciousness that's long on hyperbole and short on facts," Sanford said after the meeting.
But he said the hearing on Hillary Clinton's emails provided all the contrast and evidence anyone needs to get behind Trump instead of the Democrat.
FBI Director James Comey is emphatically denying that he coordinates his decision not to prosecute Hillary Clinton with the White House or anyone else.
Comey says no one influenced his decision in any way.
Republican Rep. John Mica of Florida said the timing of Comey's announcement was suspicious and compared the decisions "choreography" to the Broadway musical, "Hamilton."
The decision came just a week after former President Bill Clinton met privately with Attorney General Loretta Lynch and a few days after Clinton testified for 3 1/2 hours to the FBI.
Clinton campaigned with President Barack Obama a few hours after Comey's announcement.
Mica said, "This is rapid fire. My folks have questions."
Mica said he was "not a conspiracy theorist," but the timing raises questions.
Comey said the agency tried hard to make a case against Hillary Clinton but ultimately concluded there was no case.
Comey tells the House Oversight and Government Reform Committee that, "We went at this very hard to see if we could make a case."
House Speaker Paul Ryan says he has written to FBI Director James Comey asking him to release all unclassified findings of the investigation into Hillary Clinton's email use.
Ryan said of Clinton: "She has just been proven to be dishonest about what she said she did, and she's been proven to mishandle it very recklessly."
Speaking to reporters on Thursday, Ryan reiterated that he has asked Director of National Intelligence James Clapper to bar Clinton from receiving classified briefings for the rest of the campaign.
Ryan says "it stands to reason that individuals who are 'extremely careless' with classified information should be denied further access to that type of information."
Ryan added that he was confident that Donald Trump could handle classified information.
The Senate's No. 2 Republican said presidential candidate Donald Trump and GOP senators had a "good exchange."
Texas Republican John Cornyn tells reporters that he sensed encouraging signs that Trump is learning from his experience as a presidential candidate and that he's willing to listen to "those of us who've made some constructive suggestions."
Cornyn also said his colleagues "were candid about some of the reasons for concern in terms of (Trump's) tone and style." Cornyn said. He added that Trump made "an interesting point" that he's generated a lot of enthusiasm and tapped into something that no Republican nominee for president has done before.
Trump met with House Republicans before heading over to meet with the senators.
FBI Director James Comey is suggesting that it's possible Hillary Clinton may not have been able to identify classified markings on emails.
Comey's investigation found that there were 113 emails that were sent or received by Clinton containing classified material, contradicting Clinton's previous statements.
Comey says under questioning from a Republican lawmaker that they asked Clinton about three emails that bore "C" markings indicating that the documents are classified. He says there's a question of whether Clinton was "sophisticated enough" to understand what the C markings meant.
North Carolina Rep. Mark Meadows says a reasonable person would think someone who is the secretary of state would understand what that means. Meadows says after Clinton's time in the Senate and at the State Department, "that's hard to believe."
White House spokesman Josh Earnest says nothing in FBI Director James Comey's report on Hillary Clinton's emails causes President Obama to "reconsider his enthusiastic support for her campaign."
Earnest accused Republicans of politicizing Congress' oversight role by hauling Comey before a House panel to explain his recommendation to not bring charges against Clinton.
The White House had sidestepped questions about the investigation while it was ongoing, citing the need to preserve the Justice Department's independence. With the probe now closed, Earnest said the results of the investigation hadn't had any impact on Obama's determination about who should be the next president.
House Democratic leader Nancy Pelosi is dismissing the emergency hearing House Republicans called with FBI Director James Comey about Hillary Clinton's handling of emails.
Pelosi told reporters Thursday: "We have an investigation of the investigation of the investigation. How long can this go on?"
The minority leader spoke as Comey testified before the House Oversight committee on why he did not recommend charges against Clinton over her home email server. Comey said his team found no evidence that she lied under oath or broke the law by discussing classified information in an unclassified setting.
The chairman of the House Oversight and Government Reform Committee says he is going to refer Hillary Clinton's testimony before the House Benghazi Committee to the FBI to investigate whether she lied to Congress.
Rep. Jason Chaffetz of Utah cited comments by Clinton in which she said she did not send or receive any emails marked as classified.
Clinton testified for nearly 11 hours last fall before the Benghazi panel, which was investigating the deadly 2012 attacks that killed four Americans, including U.S. Ambassador Chris Stevens. Clinton was secretary of the state at the time and now is the presumptive Democratic nominee for president.
FBI Director James Comey told Chaffetz at a hearing Thursday that he had not reviewed the testimony because it has not been referred to him by Congress.
Chaffetz told Comey he would have a referral "in the next few hours."
FBI Director James Comey is backing up Hillary Clinton's long-stated reason for setting up a private email server when she became President Barack Obama's secretary of state.
Comey tells a House committee that the FBI's "best information" is that Clinton set up the private server "as a matter of convenience." Those comments are in line with what Clinton has told the public.
Comey says under questioning from lawmakers that the investigation did not establish that Clinton was "particularly sophisticated" with the use of electronic information. That prompts Florida Congressman Ron DeSantis to reply, "Good grief."
FBI Director James Comey says he did not hold Hillary Clinton to a different standard when he recommended no charges over her use of a private email server while she was secretary of state.
Comey is telling a House committee that the FBI tries very hard to apply the same standard "whether you are rich or poor, white or black, old or young, famous or not known at all."
Comey told the panel that Clinton did email classified material and used multiple devices during her four years as secretary of state, contradicting her public statements.
Republicans are pointing out that a rank-and-file government worker who used an unclassified email system to conduct classified government business would have been charged with a crime.
[Source:- US news & report]