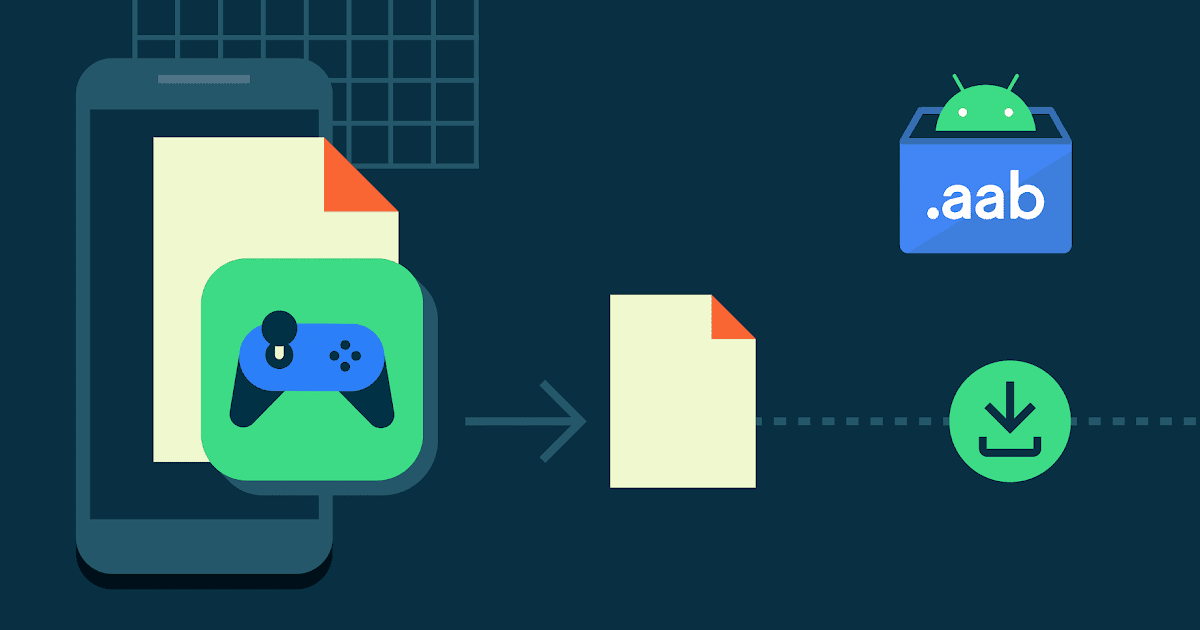 With so many Android apps and rumors swirling around, it can be difficult to know where to turn for the latest news, reviews, and tips.  We've compiled a list of the top 50 Android Blogs to make the search for the most relevant information a little simpler, so that you've got more time to read about, download the best apps for, and enjoy your Android device.
These blogs aren't ranked in order of quality or importance, but represent the top 50 Android-focused blogs for the Droid-obsessed who just can't live without their daily fill of all things Droid. You'll find the latest Android app releases, get the inside scoop from the Android development team, learn about cool Droid functions you never knew existed, and a bunch of other fun and informative stuff. And we've listed Twitter handles for those blogs that exist in Twitter-verse, so follow away!
Top Android Blog Badges
Did you make out list? Add a custom badge to your website and let others know you're one of the best logistics blogs on the Web.
Twitter List
We've also created a Twitter list of all the blogs that made our list. You can follow the list here: Top Android Blogs (this will link to your Twitter list)
1.    Android Official Blog               
A blog from Google, the Official Android Blog has a variety of contributors, including product managers and engineers and app developers for both Google and Android.  The blog covers a wide array of topics and introduces readers to new apps and updates, complete with video tutorials, screenshots, and links.
2.       Android Central       
Android Central touts itself as "the Greatest Android Community in the World." And, who could argue, since its long list of accolades includes being named one of PC World's "50 Smartest Blogs to Watch" in 2010 and being on Engadget's "Who should I follow on Twitter" list.  With a list of American, Canadian, and British contributors who are journalists, bloggers, and avid Android fans, Android Central offers everything from breaking Android news to the latest apps and accessories for your favorite Android device.
3.         Phandroid
The "FIRST independent website dedicated to delivering Android news," Phandroid is dedicated to "providing insightful articles, breaking news and useful resources every single day" and strives to be a community.  One feature that makes Phandroid stand out from other blogs is the ease with which visitors may ask an Android question or contact a member of the Phandroid team.  The blog also makes it simple to search content in the Android News or What's Trending tabs.
4.        AndroidPIT
AndroidPIT boasts an international team of contributors and editors, most of whom studied journalism or communications.  This blog covers a wide range of topics for everyone from new Android users to Android enthusiasts; much of the content includes news and information on the latest apps and "How to" tips and tricks.
5.       DroidDog    
DroidDog was run by PhoneDog Media, a "privately owned and operated company based in Mt. Pleasant, South Carolina."  As of June 17, 2013, PhoneDog Media acquired Androidandme.com from Taylor and Clark Wimberly, and DroidDog transitioned to Android and Me.  All of DroidDog's content is still available up until June 14, 2013, through their original blog site, which includes app and Android news, videos, and reader recommendations.
6.       Android and Me
Android and Me was acquired by the PhoneDog Media network in June 2013.  Most of the site's contributors are bloggers who have a passion for all things Android.  Much of the blog's content is made up of news articles about products and apps that are hitting the market.
7.      Android Community
Android Community was launched by R3Media LLC, creators of SlashGear.com, and "works closely with entities like Google to stay ahead of the news curve and to provide the best source of open-platform mobile news and analysis on the Web."  Android Community is "composed of mobile and tech enthusiast and professionals who are able "to do their own blogging, to network and join different geographic or interest groups and to share photos, art and more in the gallery in addition to connecting through forum discussion."  Most of the site's content is exactly as they describe it; if you want to find the latest news and analysis that pertain to Androids, this is the blog for you.
8.        Google n Android
Google n Android (GNA) is an "independent publishing company which covers the internet giant Google, its services like YouTube, Google+, Adsense, and the open source mobile operating system known as android."  The GNA team consists of columnists and writers who studied business or are passionate about Android.  The main focus of the site is general news articles, but there are links to reviews, photos, and rumors; readers may also search the site and use the sidebar for the most recent stories.
9.       Android Tapp
Antonio Wells, "a mobile industry expert," who is sought for his opinions and recently appeared on ABC's World News With Diane Sawyer, started AndroidTapp.  The site is the "world's leader in consumer reviews of mobile application software for Google's Android operating system" and also features "Android phone, tablet & accessory reviews, industry news, app recommendations, interviews with mobile application developers, and help support for consumers."  Users may also appreciate the link to the Freebies on the site.
10.       TalkAndroid
TalkAndroid was founded in 2008 and enjoys its status as one of the "original Android blogs."  Covering everything from Android handset to app news for five years, TalkAndroid has a team of Android enthusiasts and bloggers who are easy to contact with questions, comments, and requests.  TalkAndroid also offers a Daily Dose, where the day's hottest stories are housed, and the Weekly Recap, where readers can find the highlights of each week's news.  Another feature that makes TalkAndroid easily accessible to readers is the ability to view the news by author, date, tag, or category.
11.       AndroidGuys            
AndroidGuys was a result of the Google announcement about the Open Handset Alliance and Adroid because its developers could not find one exemplary site dedicated to Android news.  What began as a community blog with 4-5 regular contributors quickly evolved into "your first and last stop for Android news."  AndroidGuys "shares the latest news, rumors, and opinions" and invites members of the tech community to get involved.  Offering links to the latest news, rumors, reviews, hot deals, editors picks, and more, AndroidGuys is a one-stop Android information site, and visitors may also be fortunate enough to win free stuff through the site's contests and giveaways.
12.   Androinica 
Part of the YulMedia Blog Network, Androinica is a blog that aims to "help users get the most out of the Google Android operating system."    Androinica's goal is to "help users navigate through the Android world" by covering Android app reviews, news, phones, tutorials, and tips.  The site focuses on general news articles relating to Android devices and apps, but there are links to accessories, apps, news, phones, reviews, and tips on the homepage.
13.   Hello Android          
Hello Android is run by Attrecto Innovations, the largest Hungarian smartphone software developer company.  Users may create an account by creating a username and inputting a valid email address.   The site offers Android news, downloads, and tutorials, but it also offers an Android Video Course for a fee.
14.   Planet Android        
Planet Android has a more open forum than most of the other blog sites; to add your blog, you simply need to send your name, feed, and icon to the site developer.  Because more people can contribute to the site, it offers the broadest range of information and news on Android devices and apps.
15.   Android Authority  
Android Authority was founded in 2007 and has 15 active contributors that hail from a variety of backgrounds, such as software engineers, website developers, network design engineers, and freelance writers, but they all share a passion for Android.  The site covers topics from the latest news and rumors about Android and apps to reviews devices and apps.  One of the more unusual features of the site is the VS tab, which allows readers to read comparisons of all things Android.
16.   Android Hive            
Ravi Tamada is the contributor to this site.  He posts tutorials and tips to the site, and as people view and try them, he responds to their questions and concerns.  The site also contains links to tips and errors that will help people to use Android more successfully.
17.   Android Blip
Android Blip offers users the ability to search and download Android applications, games, and live wallpapers, all in the convenience of one site.  The site also contains a link to Video Previews of the apps and games so users can experience the app or game before committing to purchase or download it.
18.   A Online     
A Online is a site for both app developers and Android users.  Any Android developer may register and then activate an account in order to publish his app on the site.  Android users then may use the site to search for apps by latest releases, featured apps, most popular, most visited, top paid, top free, or top contributors.  Android users then have the option of rating and commenting on the applications.
19.   Android Developers Blog    
The Android Developers Blog has a multitude of contributors that have a great deal of experience in the Android world; contributors are engineering directors, Google Play team members, and Android Developer Relations team members, just to name a few.  The site offers general news articles and some highly technical Android information, and one feature that makes navigating the site a little easier is the archive that allows readers to search by key words, months, or years.
20.   Android Power        
This blog is run by JR Raphael, "a veteran Android journalist," who launched Android Power in 2010 with the goal of delivering a "diverse mix of unique and original content that goes beyond the basic headlines.  Whether it's news, views, or how-to's, Android Power is all about providing interesting information and insights – not the same ol' stuff you've already seen everywhere else."  He also offers guides and comparisons for Android devices and apps.  Many of his pieces include screenshots and general pictures so readers have a visual of the topic at hand.
21.   Appolicious Advisor
Appolicious was founded in 2009 with the goal of "making it easy for you to find mobile applications you'll use and love."  For this reason, Appolicious "licenses algorithmic-based app search and recommendation technology to third parties including Samsung," though Appolicious "is not affiliated with Apple, Google, or any independent app store."  Visitors to the site may browse applications and access user-generated lists created by members; Appolicious community members share and review the apps, and customized lists of app recommendations are generated based on community members' apps and app ratings.  Also, the Appolicious Advisor, which is comprised by a team of professional journalists, reviews and compiles "notable apps" that are available to download onto iOS and Android devices.  Appolicious'"Hot Apps" lists track titles that are getting the most buzz, and their "Price Cuts" lists alert consumers to apps that have been put on sale by their developers.
22.   Eyes-Free Android
A blog run by T. V. Raman, a blind computer scientist who specializes in accessibility research, Eyes-Free Android explains Raman's experience with various Android devices when their Android Accessibility is turned on.  Much of the site is dedicated to the ways in which an Android device can be turned into a "personal communication device that aids in independent living."  Archived entries are available back through 2010.
23.   Xdin Android
Maintained by people working in the Android Hub at Xdin, previously part of Enea, the Xdin Android blog describes their work with the Android mobile technology platform and shares some useful information with the community.  The Android platform is the focus of many of the articles on the site, but the devices themselves are also an important part of the information available through Xdin Android.  While the site includes archives dating back to 2009, the last post was made in December 2012.
24.   Android Explorations
Nikolay Elenkov is the person responsible for Android Explorations, a blog full of technical information for all things Android.  Many of the most popular posts on the site include those about topics such as encryption, security, and passwords.  This is one site that seems to be more suited for advanced Android users, or at least those who understand all of the technological jargon.
25.   The Android Blog
The Android Blog belongs to the Blogvasion.com Family of Blogs.  One of the highlights of the site is the list of Tips and Tricks that cover topics from troubleshooting apps to preserving the battery life for your Android device.  An archive of articles is available back through 2011, and a variety of general news articles is also available on the site.
26.     Android Atlas
Android Atlas is run by CNET, a division of CBS Interactive Inc.  The blog offers something for anyone interested in Android, including links to How To lists, online deals, discussions, rumors, and apps.  Because Android Atlas is a part of the larger, more comprehensive CNET family, visitors to the site may access reviews of anything tech related, including car tech and cell phones.  This is one of the most comprehensive sites available.
27.   Cult of Android
Cult of Android is a site dedicated to Android news, analysis, how-to lists, and reviews.  Many of its contributors are freelance writers who have written for or edited several publications.  The site is very easily navigated by visitors and includes a section on This Week's Most Read and Most Talked About features on the site.
28.   Android Police
Android Police was founded in 2009 and now boasts over three million monthly unique visitors and over eleven million monthly page views.  All of the contributors and editors are avid Android fans who have dedicated themselves to scouring the internet for the latest news, tips, and apps for Android and then reviewing them for site visitors and followers.  The site also offers videos, podcasts, and contests.
29.   Sai Geetha's Blog   
Sai Geetha, the person responsible for this blog, describes herself as "a solution designer as well as a technology explorer."  One of the most helpful aspects of the blog is the Android Tutorial List that outlines the ten most important things to know about Android, according to Geetha.  This blog is also a sharing site for Geetha, as she shares her articles and code; however, it is not meant to be a "support site."
30.   Droid Life   
The contributors of Droid Life consider it to be "the greatest Android community in the world," and they pride themselves on their level of reader participation.  Because the contributors consider themselves to be completely community driven, they encourage people who are "looking for the best place to learn about Android and talk with like-minded folks about all things tech" to rely on their site.  Visitors will find a list of topics covering everything from phones and accessories to videos and apps, but the unique feature of the site is the link to the Droid Life Show, a weekly podcast that includes site news and reviews by the contributors and editors of the site.
31.   Droid Blue
Droid Blue is run by two bloggers who are avid Android fans.  The site includes links to apps and games as well as to comparisons of Android devices.  General news articles and how-to guides are also featured on the site.
32.   Android and Freak
The author of Android and Freak is Charan A.C., "a Bangalore based software engineer, who [has been] an Android fanatic since the day he bought his first Android mobile in 2010."  In the blog, he focuses on the apps and games that he has tried and reviewed.  Charan also details "the experiments he has performed on his phone, and he uses the blog to share his experiences with the world."
33.   AndroMint
AndroMint is "dedicated to Android updates, new phone launches, reviews, apps, rooting, Custom ROMs and, a lot more."  AndroMint lives up to its claims, as it includes tabs for easy access to news, games and apps, reviews, etc., but it also includes a link to the giveaways and an interview that are being highlighted at various times throughout the year.
34.   Team Android
Team Android is "primarily focused on the day to day how-to guides, basic/advanced Android tips and tricks and complete tutorials on how to modify your Android phone with custom ROMs, system tweaks or simply gain root access on your device."  Team Android prides itself on having clearly written and structured guides and step-by-step tutorials that cover a range of Android phones and tablets by the most popular manufacturers.
35.   Curious Creature
Romain Guy is the man in charge of Curious Creature.  A software engineer at Google who worked on the Android project, Guy has spoken at developer conferences and worked on Open Source projects.  A fairly technical blog, Curious Creature includes links to various Keynote versions of his presentations and YouTube videos of his talks related to Android.  The bulk of the blog is comprised of screenshots, links, videos, and how-to guides for Android users.
36.   In Love with Android
In Love with Android claims to be "the most friendly site about Android on the web."  Run by Olga Dudek, a self-proclaimed tech geek, the site offers a wide variety of tips, techniques, solutions, news, deals, and a selection of Android apps and games with detailed descriptions and screenshots.  Plus, Dudek offers free gifts for her subscribers.  This truly is one of the most user-friendly Android blogs!
37.   Heavy – Android
Part of the heavy.com web empire, this blog is full of reviews, top 10 lists, game and app information and reviews, and Android news.  The blog is searchable, which is helpful because it is jam packed with links and a sidebar with links to "Best of the Web For You" and "Stories You Need To Know."
38.   Android People
Android People is developed by Anubavam Drupal Developers and offers links to apps, news, videos, forums, blogs, and employment opportunities.  Unfortunately, the last news post was made in May 2012, so the blog is not being kept up to date.
39.   My Life with Android
My Life with Android is Gabor Paller's personal diary about his adventures with Android.  He warns users that the blog "is created as I gain experience about the platform myself so errors, omissions, etc. may be found in the entries."  Overall, the page offers technical information and how-to guides with screenshots as well as links to Paller's podcasts and presentations.  Information is archived back through 2007.
 40.   Android Pro
Mina Samy, a software engineer, runs Android Pro.  The most useful information is contained in the archive, as there was only one post made to the site in 2013.  Archives date back through 2009 and cover news releases, app information, and code.
41.   SP Technolab – Android
This blog is brought to you by SP Technolab, which "offers a side array of software development services for Internet, Smartphones, Social Media."  Much of the blog's content centers on news releases and app information with links broken down into categories such as offers, technologies, mobile development, and recent posts.
42.   Android Social Media – Marketing & Business with Android
The contributors at Android Social Media hope their blog is a useful resource to help all Android owners, whether they are professionals, executives, or Android enthusiasts, learn how to "do their job better and with greater freedom by leveraging their phone."  The authors intend for their blog to be "an instructional platform for Android users who want to learn about internet marketing, social media, and general business productivity techniques from their phones."  One of the most useful aspects of the blog is the Resources tab, which takes users to links to other helpful Android websites and resources and the list of Android Apps for Specific Professional Groups.
43.   Droid Gamers
Droid Gamers fits the bill exactly.  A blog dedicated solely to Android games, Droid Gamers offers everything from guides to game news to game reviews.  And, games are not limited to Android phones; the blog also has information about tablet games.
44.   Android Advices
Android Advices' contributors are a team of writers who cover news, tutorials, and step-by-step firmware installations on Android phones and tablets.  Android news is an important aspect of the site, but one of the best features is the links that are organized by popular Android device brands.
45.   Android Headlines
Android Headlines "has been one of the leading sources of Android news for the android community since 2010."  The writers are "tech lovers and expert users with a passion for Android."  Android Headlines does work closely with Google and its partners in the hopes of bringing "the latest Android news, product information, and community content to an audience of over one million monthly readers."  The blog itself is divided into general news, phone news, table news, app news, and special features.
46.   Root Android
Root Android bills itself as the place for "all the Android tweaks you'll need."  As such, it offers links to tools and resources, custom ROMs, apps, rooting tutorials, unrooting, and general terms and how-to guides.  By scrolling through the Topics list, users will also find posts related to news and unbricking.  All in all, a very organized site with information for all facets of life with Android.
 47.   Androidized              
The people behind Androidized are passionate about Google Technology and Android.  They strive to deliver the latest Android news and have divided their site's information into Android phones, Android apps, Android OS, news, Android games, and Android tablets.
48.   Droid Guru
The administrator of Droid Guru is Suraj Bhatti.  He is passionate about all things Android and strives to have the latest news, how-to guides, rooting guides, and more on his blog.  The bulk of the blog content is made up of rooting guides, which are available for some of the most popular Android devices.
49.   My Android Mag
An Indian-based news site dedicated to all things Android, My Android Mag is run by a team of authors, editors, and contributors who cover Android device launches and review devices, apps, and games.  They also address rumors about the Android world.  Apps, news, devices, and tips take center stage on the homepage, but there is a very handy list of links to trending items across the top of the homepage.
50.   Little Green Robot – The Android Magazine Blog
Android Magazine is "designed to get under the skin of the platform and teach users how to unlock its awesome potential."  The Little Green Robot has all of the information in one spot for web visitors.  Android News, review, features, tips and help, and even a hackerzone are offered on the site, along with head-to-head reviews and tutorials.
Got a guilty Android blog obsession? Time to 'fess up. Share your must-read Android blogs with us in the comments below. You never know, we might have missed an uber-cool Droid blogger, so be sure to tell us about it!
["source=americaninno"]