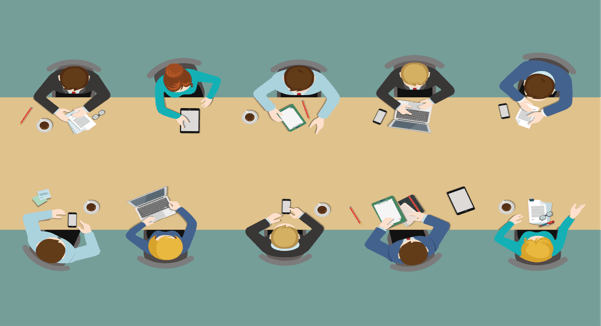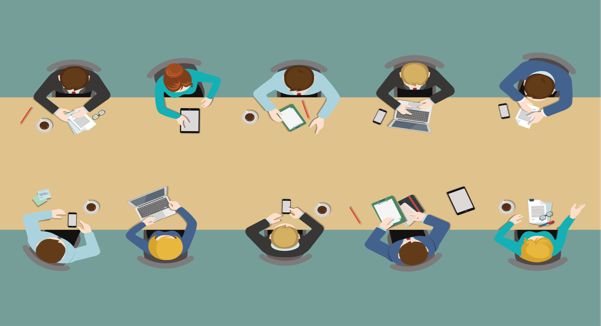 After two years of cancellations and postponements, 2022 is on track to be the year that weddings, conferences, and other in-person events come back better than ever.
In fact, it's predicted that 2.5 million weddings will happen in 2022, the most in a single year since 1984. This is great news for the catering and events industry, but it also means that you can't afford to make mistakes or waste time on administrative tasks. Whether you work at a hotel or for your own events business, you might be wondering how to manage higher than normal turnover and supply chain challenges, or maybe you're searching for ways to stand out among the competition. In order to rebuild your hotel's catering business and run successful events with lighter staff you'll need to streamline manual processes, get rid of spreadsheets and optimize your catering system from outreach to event booking, food costing, kitchen production and everything in between.
Catering management software can be a fantastic partner in these unique times, with technology designed specifically for the events industry to help you reduce costs, maximize profits, operate more efficiently, and delight even the pickiest brides. In this article, we'll introduce you to the top six catering management systems on the market today so you can make an educated decision about implementing such software in your business.
What is Catering Management Software?
Let's take a step back; what is catering management software in the first place? Catering management software is a digital system that organizes, manages, processes, and tracks all activities related to your catering or events businesses. These systems are often cloud-based, so you don't need to install a program on your hard drive, and they include a wide range of features. Depending on the nuances of your business, you might opt for a system that's packed with bells and whistles, or you might choose one that's simple and affordable.
Catering management software generally includes a few key features: an events calendar, a task management widget, payment processing support, a proposal or contract creator, and timesheets or a time clock for your employees. By using this software, you can run your business more efficiently; tasks like drawing up contracts or delegating tasks can be done in seconds, and electronic records and automation help to reduce the risk of human error. Catering managers and event planners who use catering management software can decrease their operating costs, increase profit, and even decrease turnover, so this software can be well worth the investment.
The 6 Best Catering Software Management Systems
If catering management software sounds like a compelling choice for your business, you might be curious about the software options available today. These top six catering management systems offer a slew of exciting features that make them great for many different types of catering and events businesses from mom-and-pop shops to large teams.
Event Temple
As the winner of the HotelTechAward for Best Event Management Software two years in a row (2021 and 2022), Event Temple can transform your events business with their cutting-edge customer relationship management tools and user-friendly interface. Event Temple can help you execute a five-star event from beginning to end, starting with pipeline management. Their intuitive CRM makes sure you never forget to follow up with a lead, and you can set up automated email nudges to prevent leads from going cold. Once you've sealed the deal, Event Temple's operational tools allow you to create banquet event orders (BEOs), assign tasks, and collect payment. The Workflow feature is especially useful if you have a series of tasks that repeat at every event. Event Temple is great for both individual venues and groups; it can support multiple properties under one "brand' umbrella making it ideal for chain hotels or restaurants.
Event Temple has a monthly subscription fee; the Basic package starts at $99 per month, the Professional package (which offers some extra integrations, including PMS connectivity) starts at $199 per month, and an Enterprise package is available upon request.
Tripleseat
Tripleseat gets rave reviews from event professionals all over the world; in fact, it was the runner-up for Best Event Management Software at the 2022 HotelTechAwards and some well-known clients include Union Square Hospitality Group and The Standard Hotels. Tripleseat is tailored for sales and catering managers at hotels and restaurants. This cloud-based system makes event management easy with an integrated bookings calendar that you can access from anywhere, including on your smartphone. The system can create contracts and BEOs, assign tasks, and collect deposits and payments. Tripleseat also offers integrations with a variety of third-party apps like MailChimp, Tock, and Oracle. In addition, a full analytics dashboard gives you insight into financial performance.
Tripleseat's pricing is available upon request.
Amadeus Hospitality Diagramming
Amadeus Hospitality Diagramming is an interactive, cloud-based hospitality software program that helps event planners and venues collaborate throughout the booking lifecycle to design customized event floor plans and layouts. By providing event visualization capabilities that represent your space and your resource inventory, you can deliver on the meeting experience, plan events faster, easier and more accurately.
Infor
Infor's Sales & Catering platform can handle events of any size, from multi-day conventions to small-scale meetings or receptions. The cloud-based software manages the entire lifecycle of your events, starting with inquiries and proposals, and it saves time on the planning process by automating tasks and workflows. An integrated CRM module automates communication with the client, so you'll never forget to follow up, and a cost management widget adds transparency to the financials of each event. Infor offers some extra functionality for hotels, like group room blocks, and in-depth F&B menu costing is robust enough for large properties with many F&B options.
The Sales & Catering module integrates seamlessly with other Infor products, like their Table Management, Point-of-Sale, and EzRMS systems. Pricing is available upon request.
Cvent and Social Tables
Cvent's Social Tables system prides itself on being the most popular event planning system in the world, and it started as a simple event diagramming tool to map seating charts and floor plans. Social Tables offers interactive and customizable 3D diagramming tools which you can even host on your website, giving potential clients the ability to play around with floor plans – a unique way to set you apart from the competition! Social Tables has a seamless integration with Cvent's sales and catering-focused CRM system, which helps you nurture and convert leads, create contracts and BEOs, and manage tasks and workflows to pull off even the most complicated functions.
For properties and venues, Social Tables' pricing is available upon request, and you can mix and match their Event Diagramming, Event Sales, and Sales & Catering CRM modules.
EVENTMACHINE
Automation is the name of EVENTMACHINE's game. This system was built to help event professionals eliminate time-consuming manual work, and many user reviews cite EVENTMACHINE's user-friendliness as a major benefit of the software. EVENTMACHINE saves time from the beginning with a booking widget you can embed on your website, and based on submissions through that widget, the system automatically creates eye-catching quotes and detailed function sheets. The software assists with scheduling, and it even sends automated communication so you don't need to worry about following up with leads.
EVENTMACHINE is headquartered in Europe, and their basic plan starts at €32 per month with a 0.15-0.25% commission on quoted revenue. The "Reserved" plan, which starts at €417 per month, is designed for businesses quoting more than €100k per month and charges only 0.01% commission on quoted revenues beyond €375,000 each month. A free demo is available on their website if you want to try before you buy.
Thynk
Powered by Salesforce CRM, Thynk is a sales and event management platform designed for hoteliers – and one of the founders is a hotelier too. In addition to a slew of sales-focused features that help you close the deal, Thynk offers a central calendar where you can create and edit bookings, design proposals, send pro formas and invoices, and manage operational essentials like schedules and function sheets. Thynk supports multi-property management and has flexible dashboards that enable you to monitor and analyze performance at each property.
Thynk offers integrations with property management systems like Mews and StayNTouch, plus Outlook, Gmail, and phone services like Aircall. Pricing is available upon request.
Group business in hospitality has completely changed in the wake of the pandemic. Catering companies and venues have started to bring many of the post pandemic trends like online ordering, digital inventory management, mobile apps, e-signatures and seamless booking processes into their small businesses.
Remember that despite massive changes in venue management, challenges in staff scheduling for large-scale events and the complexity of catering orders/menu management – that software platforms like POS systems, event management tech and more are all here to make the job more fun and less anxiety inducing.
Ready to get set up for success and make 2022 the best year of events yet? A catering management system can help you level up your events business so you can operate more efficiently, reduce costs, and book more revenue. The food service business is extremely complex but equally rewarding – having the right management solution in place will take the stress out of the more difficult aspects to help you enjoy the wonderful business of bringing people together around food whether that's through corporate catering, catering events like weddings, etc.
["source=hoteltechreport"]