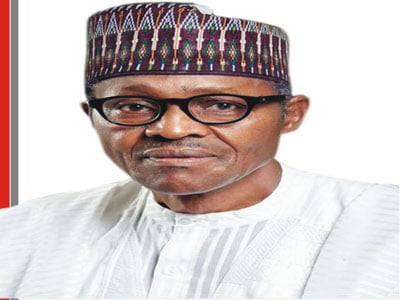 Transport unions in Lagos State yesterday urged President Muhammadu Buhari to prioritise the completion of the Lagos-Ibadan Expressway, following the passage of the 2016 Budget by the National Assembly.
The leadership of the Road Transport Employers' Association (RTEAN) and the National Union of Road Transport Workers (NURTW) made the pleas in interviews with the News Agency of Nigeria (NAN) in Lagos.
RTEAN Chairman Musa Muhammed and his NURTW counterpart Tajudeen Agbede told NAN that the project remained important and should be given appropriate attention.
According to them, the project, which was started by the Goodluck Jonathan-led administration, should be completed to end carnage on the highway.
Muhammed said: "It is a pity that the Lagos-Ibadan Expressway is still being delayed up till this time.
"Our expectation is that by now the road would have been completed for the safety of commuters, transport operators and other motorists.
"But as it is now, our major prayer is to see the road completed."
On if some of the nation's highways should be tolled or not, Muhammed said: "It is a welcome development if the proceeds would be used to maintain the roads."
Agbede observed that the poor state of the highways had caused the loss of many lives.
"Many productive lives and property have been lost on our roads. Many of our members and other transport workers have also lost their means of livelihood.
"Now that the budget is passed, we expect that work should start in time on the Lagos/Ibadan Expressway to ensure its completion for the benefit of Nigerians," the NURTW boss said.
According to him, it will go into history if the current administration completes the highway with high standard.
Agbede urged motorists to desist from excessive speeding, overloading and dangerous overtaking on hills and bends.
The Lagos–Ibadan Expressway is a 127.6-kilometre-long road connecting Ibadan, the Oyo State capital and Lagos State, the nation's commercial centre.
It is also the major route to the northern, southern and eastern parts of Nigeria.
The expressway is the oldest in Nigeria, commissioned in August 1978 during the military administration of General Olusegun Obasanjo.
This expressway is the busiest inter-state route in Nigeria and handles more than 250,000 vehicles daily and constitutes one of the largest road networks in Africa.
[Source:- The Nation]