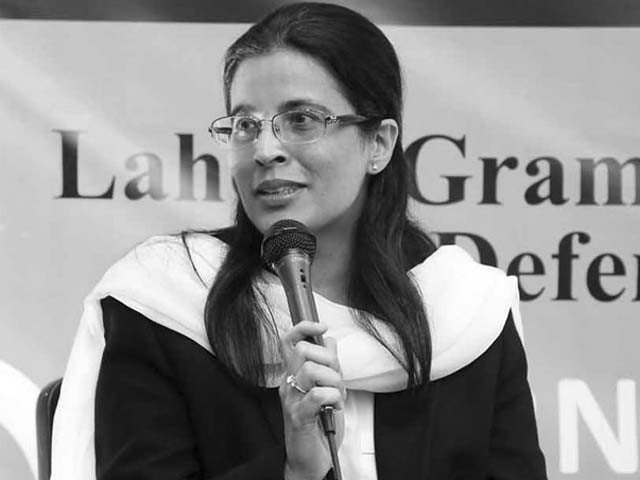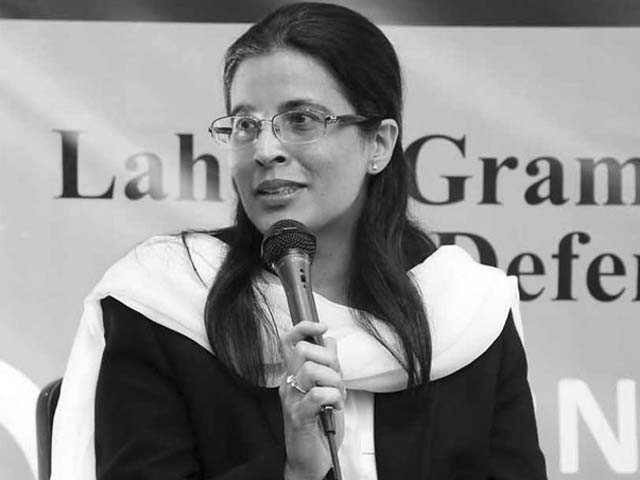 At the very outset, it is imperative to acknowledge and appreciate the accomplishment of Justice Malik. Congratulations to her for breaking the glass ceiling and paving the way for other talented, competent and committed female judges to make it to the very top. Moreover, one hopes her elevation to the Supreme Court of Pakistan will inspire young girls to pursue law, which might in turn increase female representation within the Bar and the Bench.
However, her elevation to the Supreme Court of Pakistan, and the overwhelming response this news has received from both within the country and outside, has highlighted the state of gender inequality within our society – especially within the legal profession. In essence, a statement has been made that after 74 years of independence we were finally able to find a female judge worthy of being elevated to the Apex Court. How bizarre does that sound?
Unfortunately, truth be told, her elevation is unlikely to have any significant impact on the current state of affairs with regards to female representation. Furthermore, if anyone is expecting her to suddenly usher in a revolution in the Supreme Court during her tenure then they must realise that such an expectation is both iniquitous and illogical. It is not that Justice Malik is incapable of making substantial contributions towards this end, her landmark judgement against the draconian "two-finger test" – which was done to determine a woman's level of 'sexual activity' when investigating rape cases – stands testament to this very fact. But the Supreme Court of Pakistan is a court of law and not equity, nor would we like to see judges of the Supreme Court exercise or submit to judicial activism, i.e. assume the role of the executive by transgressing its constitutional mandate.
If we intend to make things better, it is imperative to reflect on the existing issues that plague our noble profession. This can be achieved by simply asking ourselves two questions: firstly, who is responsible for the gender inequality within the legal profession, and secondly, how do we undo it?
The answer to the first question is, perhaps, known by everyone, however, let us try and spell it out. Members of the legal profession themselves are the cause of the problem. Our patriarchal mindset, our insecurities, and our unwillingness to hire female colleagues for a number of reasons (all of which can be best described as being flawed to the very core). Our unwillingness to train and nurture young female lawyers under the pretext that they will eventually get married and have children, hence making them unlikely to stay in the practice or within a firm, our collective failure to encourage them and provide them with a conducive and safe environment which enables them to concentrate on their work and excel in it. Most unfortunately, it would be fair to state that the members of our profession are equally responsible for holding back 48.5% of Pakistani society. This was made evident by the resistance and protests Justice Malik's elevation triggered from memebrs of the legal fraternity. Needless to say, there are those within the profession who play their part and try their outmost to provide a level playing field for all, but it appears they might be in the minority.
Additionally, the government itself cannot escape accountability here either. The depleted infrastructure of the lower courts dissuades even the most passionate young lawyers from the legal profession. The sheer lack of facilities, even the most basic ones, such as clean toilets, is most humiliating and degrading. No effort has been made by the government to facilitate female lawyers to continue their practice after giving birth, such as quality day care centres within the court premises with competent and trained staff. The Bar is also responsible for providing such assistance, however, when the entire district judiciary is operating from a rented building which was constructed to accommodate shops, as is the case in Islamabad – the Federal Capital, the seriousness of the government in this regard becomes glaringly obvious.
The answer to the second question is that it is time for all of us to change our conduct and our mindsets. If any nation wishes to progress it cannot do so without the help of 48.5% of its population. The government and the bar representatives need to sit together and ensure that a universal employment policy is adopted by every legal practitioner and law firm which ensures equal opportunity for both genders. Every effort needs to be made by the senior legal professional and elected representatives within the bar associations and bar councils to try and change the existing unfair, immoral and unethical perception around our female colleagues. Moreover, appropriate and adequate facilities need to be made available for legal professionals, especially for our female colleagues, so that they feel comfortable and encouraged to continue practicing law.
Lastly, the reality is certainly a painful one, but Pakistani society at large continues to be extremely unfair and hostile towards the female gender. The atrocities being committed against women in this country on a daily basis are heart wrenching and depict the moral turpitude and degradation of our society. Every aspiring female lawyer out there will have to face her own battle. But, just like Justice Malik, when one is educated and qualified they can help pave the way for others. It is also imperative that in this struggle for equality and gender parity we must all stand shoulder to shoulder, men and women alike.
["source=tribune"]