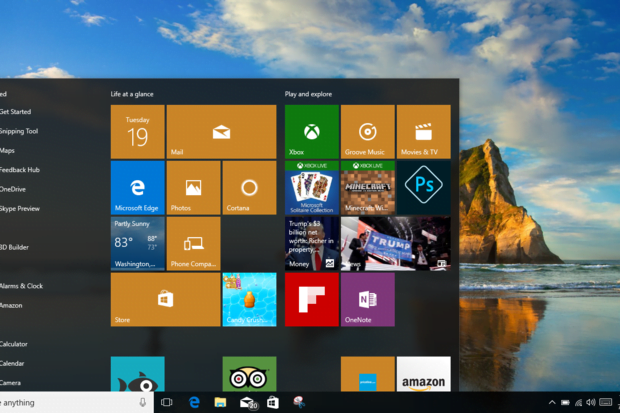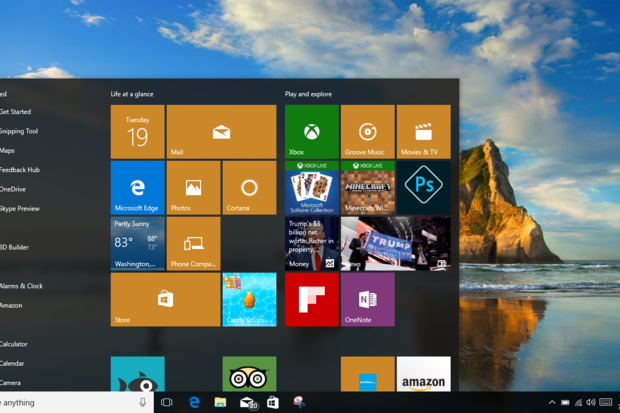 Windows 10 wrapped up its first year powering nearly one-in-four Windows PCs, a record adoption pace fueled by the now-expired free upgrade for consumers and many businesses.
According to U.S. analytics vendor Net Applications, Windows 10 was on 21.1% of the planet's personal computers in July, and on 23.5% of those machines running Windows. The difference between its user share of all PCs and only those running Windows stemmed from the fact that Windows powered 90% of all personal computers, not 100%.
The July increase of about 2 percentage points was larger than June's gains but fell short of May's; the latter was the largest one-month growth since August 2015, the first full month of availability.
At the one-year mark — Windows 10 celebrated its anniversary Friday — the new operating system easily bested the 12-month adoption record set six years ago by Windows 7. At the end of October 2010, Windows 7 powered about 20.1% of all Windows PCs, and around 18.9% of all personal computers worldwide.
Windows 10 now runs about 352 million machines, according to calculations using Net Applications' numbers and Microsoft's claim that Windows powers 1.5 billion machines. The new figure represented an increase of about 32 million over June, or slightly more than 1 million each day last month. By comparison, nearly 4 million Windows PCs were upgraded daily to Windows 10 during the first complete week of its availability, Aug. 2-8, 2015.
Microsoft's latest claim for Windows 10 was made on June 29, when the company said 350 million devices ran Windows 10. Unlike Net Applications, which tallied only personal computers, the Redmond, Wash., company also counted tablets, smartphones and Xbox One video game consoles.
Other data sources confirmed Windows 10's growth last month.
The Digital Analytics Program (DAP) pegged Windows 10 at 28.1% of all Windows PCs, an increase of 2.5 percentage points over June. DAP tracks visits to more than 4,000 websites maintained by U.S. government agencies, so its data largely originates in the U.S.
As measured by DAP, Windows 10's July growth was about eight times larger than June's, strongly suggesting a last-minute rush to get the free upgrade.
Meanwhile, Irish vendor StatCounter put Windows 10's global usage share — a metric that represents online activity — at 23.5% for July, an increase of 1.6 percentage points from the month prior, slightly smaller than June's 1.9-point gain.
The end of the free upgrade deal will certainly affect the uptake tempo of Windows 10, and most expect growth to decelerate in the near term. Microsoft has begun charging consumers for the operating system, and PC shipments remain in a historic slump, but gains should return as enterprises hit their Windows 10 deployment stride in 2017 and 2018.
[SOURCE:- COMPUTER WORLD]