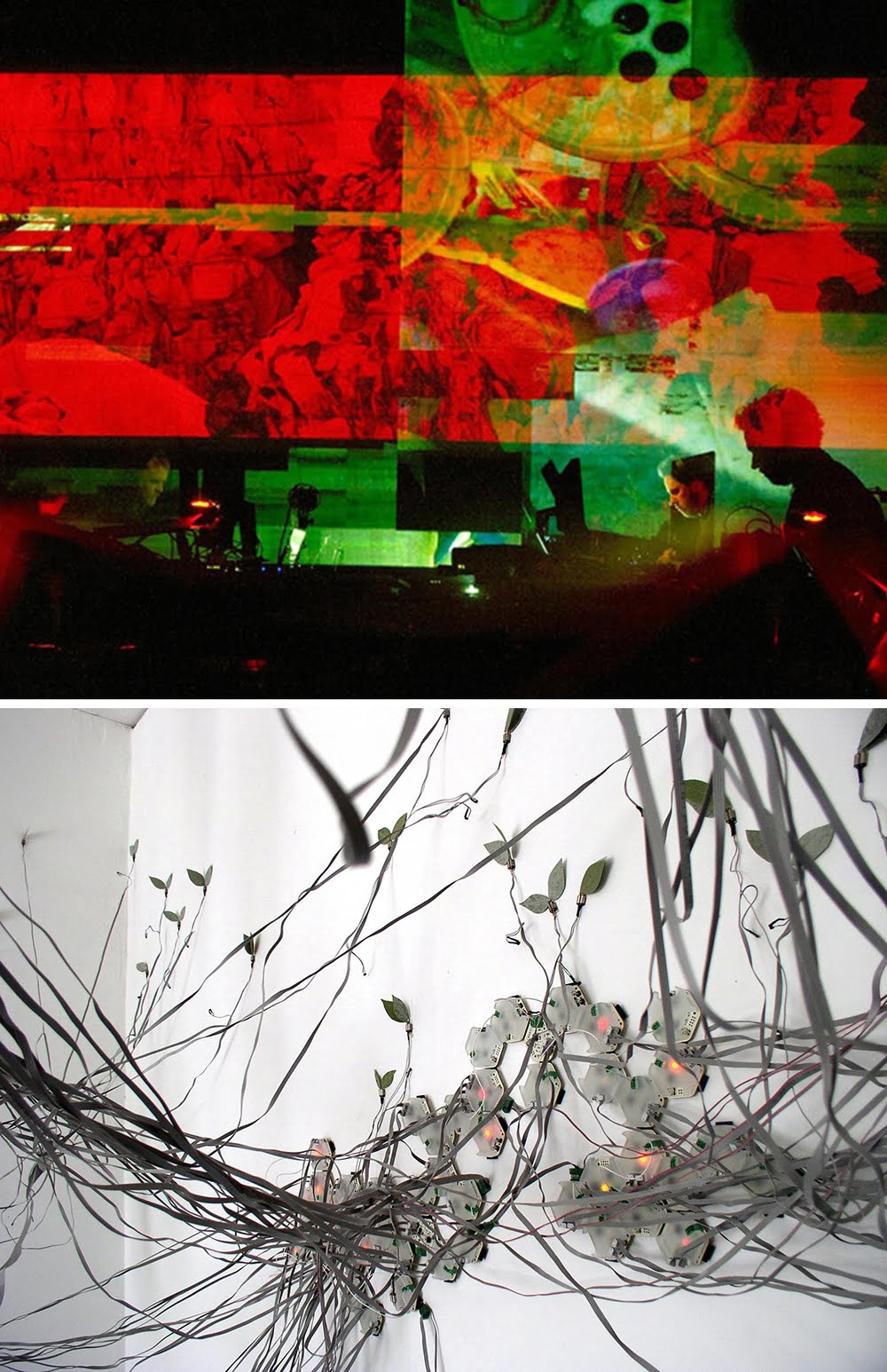 Convergence pairs musicians with visual artists to create some innovative gigs and installations. Bands involved include Of Montreal, Omar Souleyman, The Herbaliser, Lamb, The Gaslamp Killer and Nurse With Wound – plus there was the incredibly danceably funk of !!! (aka chk chk chk) at the opening party.
Visual artists taking part include the Light Surgeons (top), who will be sculpting experimental projections alongside A/V pioneer Scanner on March 19 at the Ace Hotel Shoreditch. Ryan Wolfe built a site-specific version of his installationBranching Systems (bottom) at the Great Eastern Wall Gallery on March 10.
Moatik & Metametric are bringing their performance Omnis to the UK for the first time, supporting Lamb on March 17 at the Troxy. Details of the rest of the visual art programme can be foundhere.
[Source:- Digital arts]