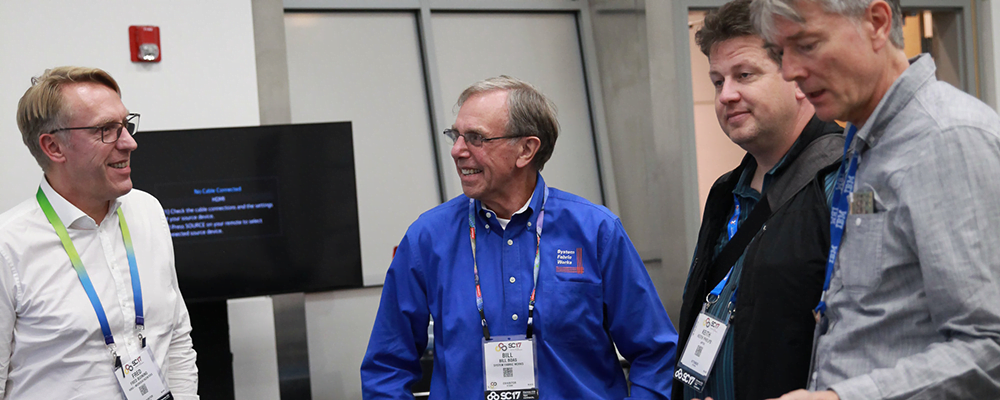 Calls for participation are an opportunity to contribute to the Computer Society's mission of being a leading provider of technical information, community services, and personalized services to an international community of computing professionals.
Participating in these activities helps the industry in countless ways including inspiring the next generation of computing professionals. This page is updated regularly throughout the year, so be sure to bookmark this page and come back regularly.
Explore our current calls for participation.
ABOUT IEEE SA OPEN
IEEE SA OPEN is a comprehensive open source development platform by IEEE Standards Activities, combining the power of open source development tools with IEEE's unparalleled member network, technical expertise, and resources to accelerate technical advances and marketplace innovation.
Access to IEEE SA OPEN is easy and free with an IEEE Account.
Open and free to IEEE members, societies, standards working groups, university faculty and students, industry, startups, and open source developers, IEEE SA OPEN provides a space for innovators to develop advanced technologies with the global open source community.
Employing a customized platform with proven, stable, and easy-to-use GitLab software and Mattermost team collaboration and messaging, IEEE SA OPEN provides the ability to create, test, manage, and deploy innovative projects in a collaborative, safe, and responsible environment.
Calls for Participation
IEEE 802.15.4 has become the go-to PHY and MAC standard for wireless ad hoc, peer-to-peer, and mesh networking supporting nearly 20 (and growing) upper layer business consortiums and alliances. With the growth in the standard's adoption, the standard itself has also grown in size, complexity, and readability. In recent years, two definably different aspects of the standard have gained considerable use and increasing market presence:
IEEE 802.15.4 Narrow Band Ad Hoc Networks
IEEE 802.15.4 Ad Hoc UWB Networks
Three new projects have recently been launched in recognition of the growth of these 2 major uses that seek to lay the foundation for the future growth of both the Narrow Band and Ultra Wide Band Ad Hoc Networking technologies defined in IEEE 802.15.4.
Meeting Information:
Wednesday, 20 April 2022 | 19:00 UTC, 3:00 PM EDT
Friday, 22 April 2022 | 05:00 UTC, 1:00 AM EDT
Calls for Papers
IEEE International Conference on Quantum Computing & Engineering (QCE22), IEEE Quantum Week 2022 for short, aims to be a leading venue for presenting high-quality original research, ground-breaking innovations, and compelling insights in quantum computing and engineering.
Submission Deadline: 15 April 2022
Acknowledging the exciting research fields and challenges that will introduce new methodologies, frameworks, and paradigms on deploying responsible, explainable, emotional, and ultimately more human AI, this special issue of IT Professional is seeking submissions that will bring ML close to human understanding and human sense. We seek high-quality contributions from industry, government, busin ess, and academia that present recent advances in human/emotion AI.
Submission Deadline: 6 May 2022
It is necessary to design new mechanisms and algorithms for the blockchain/AI-empowered Metaverse ecosystem and develop diverse Metaverse applications. To better support future Metaverse, this special issue calls for new ideas, theories, designs, mechanisms, frameworks, and technologies. We seek to bring together researchers from both academia and industry to present their latest findings, advancements, and achievements in the field of blockchain/AI-empowered Metaverse. Survey articles are also welcome.
Submission Deadline: 15 May 2022
View All Call For Papers
Additional Resources & Events
This webinar will discuss how AI development can be a frenzied endeavor with disparate teams generating overlapping and costly solutions. Understand how centralizing AI functions from infrastructure, data services, MLOps pipelines, software components/access, and explainability techniques can potentially reduce overhead, optimize solutions and partners, and finally increase trust and adoption.
Date: 2 March 2022 at 10:00 AM – 11:00 AM EDT
In order to meet decarbonization and renewable energy goals set by numerous authorities, workforce development is gaining much needed attention. The US Department of Energy (DoE), IEEE, and many utilities are actively pursuing projects and initiatives to meet the demand for trained and credentialed personnel. The DoE Solar Energy Technology Office will provide an overview of workforce development activities and needs in the renewable energy industry.
["source=computer"]