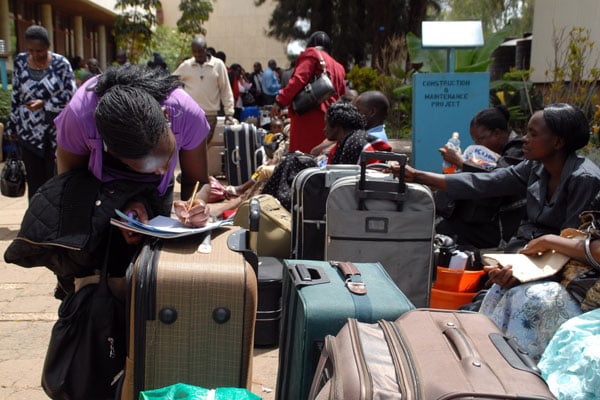 Cut off points for entry into public universities will be 60 for males and 58 for female students, the agency that does the admissions announced on Monday.
The Kenya Universities and Colleges Central Placement Service said only males who scored B plain in the 2015 Kenya Certificate of Secondary Education examination and females who got B- would get slots in the universities' regular programmes.
This means 400,716 candidates, would not be guaranteed government sponsorship in tertiary education.
Of these, about 364,800 may not get access to self sponsored degree courses, having fallen short of the C+ entry mark.
"Those below the degree cut-off points but with a minimum grade of C- may only apply for diploma programmes," the service's Chief Executive Officer John Muraguri said.
Mr Muraguri said in a paid advert in local dailies that revision of courses would only be done online.
"This includes those who submitted theirs earlier through their schools," he said.
The students have up to April 30 to revise their degree or diploma courses.
A total of 74,389 students will fight it out for different courses offered by the government institutions.
In 2015, about 67,790 learners were admitted to public universities.
The agency also offered 50,338 diploma students access government sponsorship under the Technical Vocational Education Training initiative.
The applications are also open to those who attained C- but had never benefited from State sponsorship in the past.
Mr Muraguri said guidelines for such applications could be accessed online.
He said the service officials would be sent to various colleges from Monday till Saturday to help in the revision.
The team will converge on the placement service headquarters in Nairobi, Technical University of Mombasa, Coast Institute of Technology, Maseno University Town Campus, Gusii Institute of Technology among others.
[Source:- Daily Nation]