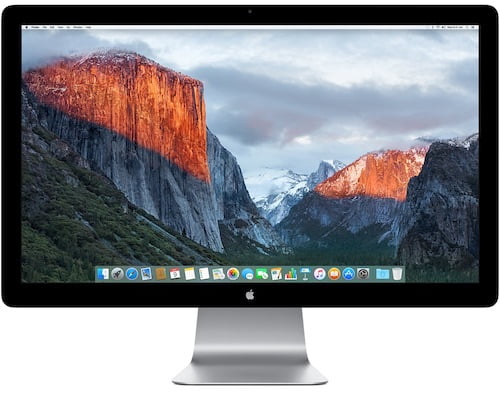 Apple today told several news sites that it plans to discontinue its Thunderbolt Display, which has been available for purchase online and in Apple retail stores since it was first introduced in the summer of 2011.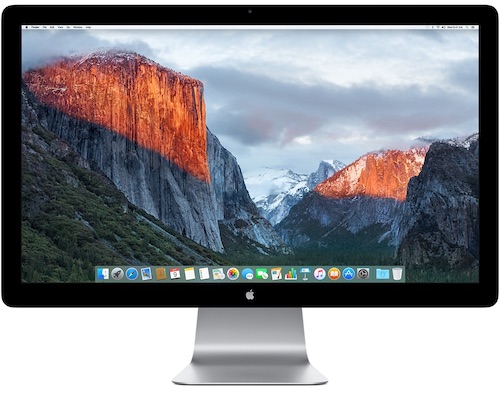 "We're discontinuing the Apple Thunderbolt Display. It will be available through Apple.com, Apple's retail stores and Apple Authorized Resellers while supplies last. There are a number of great third-party options available for Mac users," said an Apple spokesperson.
Apple will continue to sell existing Thunderbolt Display stock so long as it remains available, but once stock is exhausted, the Thunderbolt Display will no longer be available as production is ceasing. It is not clear why Apple has decided to make an announcement concerning the discontinuation of the display and if it means a new 4K or 5K display is on the horizon.
Stock shortages ahead of WWDC sparked rumors that Apple might be planning to introduce a new display at the event, but no new hardware appeared and Apple instead focused on software for iOS devices, Macs, Apple TVs, and Apple Watch devices.
Rumors have suggested Apple is working on a 5K display, and if true, such a display could feature a resolution of 5120 x 2880 pixels, USB-C/Thunderbolt 3 peripherals, and a design that mimics the latest iMacs. Speculation suggests it could come equipped with a built-in GPU or use a DisplayPort 1.2 Multi-Stream Transport setup to stitch two halves of a display together to make one seamless display.
If a new Thunderbolt Display is in the works, it could launch alongside next-generation Skylake Retina MacBook Pros, which are rumored to be in the works for late fall.
[Source:- Mac Rumors]