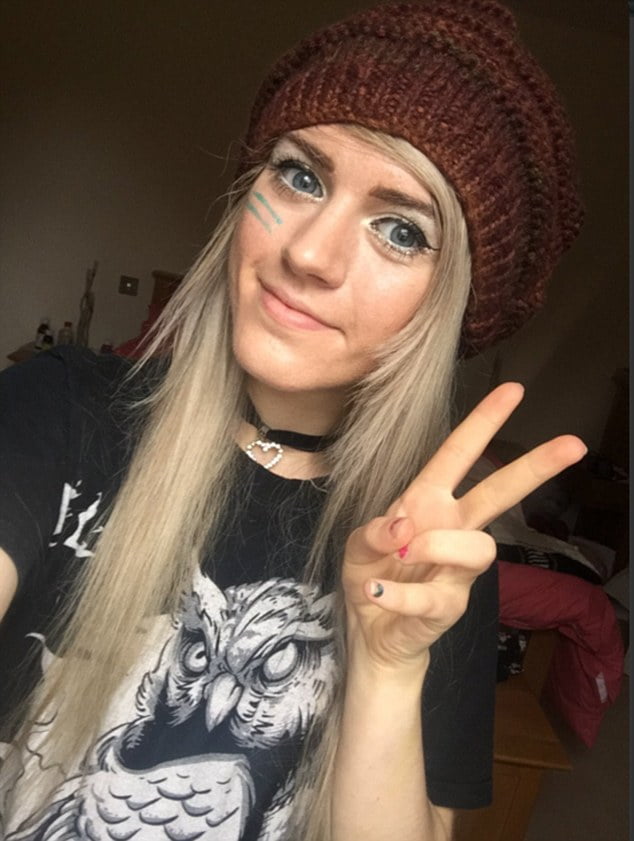 Police have been investigating bizarre online claims a YouTube star had been kidnapped and used as a pawn in an ISIS plot to lure fans of her fashion films to a terror attack.
Scotland Yard sent officers to see Marina Joyce, 19, after 'numerous' calls from the public about her safety and the hashtag #savemarinajoyce began trending worldwide.
Miss Joyce sparked an internet frenzy after she was heard whispering 'help me' in a video published online four days ago.
Responding to their concerns she said in a live blog today: 'I'm not being held captive, I'm fine and am telling the truth. Stop assuming stuff guys'.
Conspiracy theorists had also urged people to ignore a mysterious Tweet she sent overnight urging fans to meet at a 'party' in Bethnal Green, fearing terrorists might have hijacked her account to lure victims to an attack.
Last week Munich killer Ali Sonboly opened fire on young people he had lured to a McDonald's restaurant near the Olympic stadium in Munich after hacking a young woman's Facebook account.