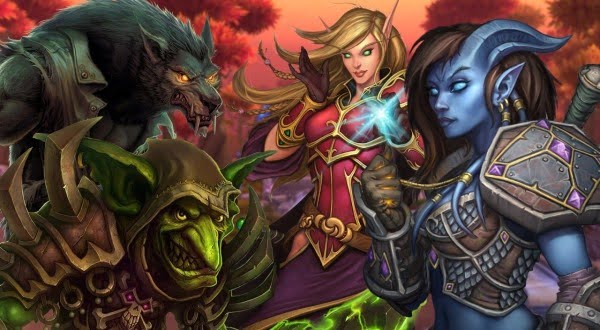 You may not be as familiar with the name Rob Pardo as other video game industry vets such as Cliffy B, John Romero, Ken Levine, Hideo Kojima or Peter Molyneux, but he's been attached to some of the most successful games of all time. Thus, expectations have been raised for the new Bonfire Studios that Pardo is heading up.
According to a detailed article by the New York Times, Pardo has departed from Blizzard Entertainment after helping steer properties like World of Warcraft andHearthstone to multi-billion dollar success. He's now trying his hand at creating successful brands under his own studio.
Pardo may be heading up the new Bonfire outlet but that alone isn't what's bound to make Bonfire Studios a potential success when it comes to the future of online gaming. Pardo is being joined by former executive of the MMO publisher Nexon, Min Kim, along with receiving backing from the Tencent-owned studio Riot Games, the makers of the mega-popular League of Legends. So yeah, Bonfire is shaping up to be a powerhouse of bright minds and big backers.
In fact, Bonfire Studios has already acquired more than $25 million in venture capital and they don't even have a game in production yet.
In terms of what Pardo and the crew will make or what sort of games they have in the pipeline, they don't know yet. They're hiring now to bring in more bright minds to help iron out what sort of game they plan on making first. However, one thing that Pardo does mention is that they won't be constrained by genre…
We don't want to be constrained by genre. We really want to create games that help us make those deeper connections with each other.
One thing that was consistently mentioned throughout the article is that Pardo — during the end of his tenure at Blizzard — really took an affinity to smaller teams. After being in charge of large, multi-team projects, one of the things he was most impressed with and most comfortable with was a small team of just over 12 people who put together Hearthstone, a game that's making Blizzard millions of dollars each month.
As Blizzard's former chief creative director Pardo was in charge of managing the creative direction of a project and overseeing the team(s) to ensure they were bringing that vision to life. Having a smaller team to work with was something that Pardo felt helped make the developers feel more in-tune with what they were doing and it helped in creating something worthwhile.
Even though he doesn't directly say it, it seems as if they may be aiming for something small and compelling, which has been where a lot of innovative and much-talked-about games have emerged from in recent years. Bloated AAA projects have been more miss than hit in recent years and it has created some disillusionment and ambivalence from gamers toward these massive projects, with games like Of Kings & Men, Abzu, Hyper Light Drifter, Stardew Valley andHearthstone grabbing the attention of gamers thanks to being engaging, small and fun.
If Pardo and the budding crew at Bonfire Games can manage to recreate lightning in a bottle similar to the way he managed success at Blizzard — using resources on a much smaller scale — then Bonfire could prove to be the future of online gaming.
[Source:-CB]