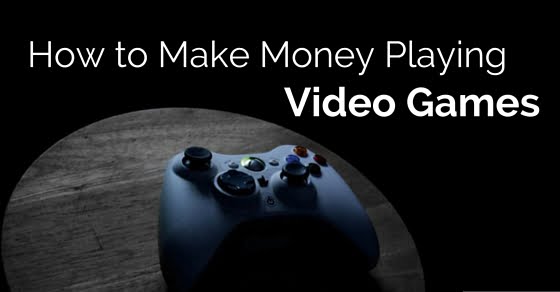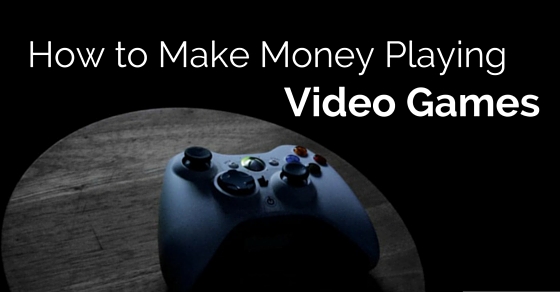 Imagine if you could make a living off talking about your favorite video games online? This dream is a reality for many bloggers and webmasters around the world, who have already put forth the effort to enter the video game niche and succeed with it. Unfortunately, it's not as easy it sounds – the market is very competitive and you'll have to take a unique approach if you want to stand out for your competitors.
This approach will require patience, and a slightly different method of making money. Based on my own experience, this is what works best if you want to make money blogging about video games.
1. Consider A Sub-Niche
Gaming can barely considered a niche – rather, it's an extremely large market. It would likely be worth your while to focus on a specific sub-niche of the video gaming market. These sub-niches can range from anything such as types of games (i.e action games, first person shooters, MMORPGs, etc.) to games for specific systems (PC, Nintendo 3DS, etc.). The more specific your sub-niche is, the easier it will be to rank in Google for, and you'll also be way more likely to keep people coming back to your website, as they'll always be interested in that website's topic.
Let's pretend I had a general video game website, with no defined sub-niche. If you only owned a Playstation 4 and I started writing articles about the Wii U, would you take time to read those? What if my website's topic was so large, I only wrote about the Playstation every few weeks? How often would you come back? It's important to look at your site from a visitors perspective – if you wouldn't come back to the site, neither would your future visitors.
2. Target Affiliate Sales, Not Ad Revenue
One of the worst, and most common mistakes with a video game blog is the idea of targeting ad revenue instead of affiliate sales. This issue is so common that people give up after only a few months of blogging, when all they have to do is change their strategy. The CPC (cost per click) of ads in the video game niche are extremely low. We're talking pennies. For that reason, it's barely even worth throwing Adsense or Ezoic on the site unless you have an absolute ton of visitors, because it will likely earn you a relatively small amount.
The real money in the video gaming niche comes from the affiliate sales. Not only selling games, but selling the other products that go along with them. This can range from anything to game guides, to digital currency for use within the games, to headsets, to the consoles themselves. Let's think about your target market for a minute. Gamers will do whatever they can to get an edge over their competitors, even if that means paying for a ton for it. That's money going straight into your bank account.
Ideally, most of your articles will in some way or another have an affiliate sale tied to it. This may be directly (such as a product review) or indirectly (such as a in-game tutorial, with an affiliate link to a full game guide, for example). The problem is, most people forget this vital point – articles that don't have an affiliate sale tied to them in some way are not money makers. Other than bringing traffic to your site (and if you're lucky, to your sales pages), they are virtually worthless if your aim is to make money with your site.
If you do use display ads as a monetization strategy, be sure to enable interest based ads. Because of the low CPC of ads in the gaming niche, interest based ads will almost always make you more and there's no reason not to turn them on. Premium ad networks like Ezoic or Mediavine will use this type of targeting by default.
3. CPA Ads Convert Well In The Video Gaming Niche – Utilize Them!
If you've ever visited a gaming blog, chances are you've seen a few CPA ads. CPA, or cost per action ads pay a commission every time the required action is completed by a user. In the video gaming niche, these are often registrations or downloads for new games companies are trying to promote. These convert insanely well in the video gaming niche, as most of these are free for the visitor to complete, giving them no reason not to follow through and complete the registration. This is a huge bonus, as many gamers are teenagers who do not have a lot of money to buy a lot of games to play, and would much rather play something for free. These CPA ads pay well and will earn way more than traditional Adsense ads. Best of all, the same person may complete a few of them – earning you even more money!
4. Promote Pre-orders
Promoting video game pre-orders is another huge money maker, and the majority of games can be pre-ordered through Amazon quite easily. All you have to do to make a sale is build up hype for the game – and this is done quite easily since you have the help of the production team behind you, aiding you with game trailers and advertisements. Many companies also provide in-game bonuses or accessories to people who pre-order, so you can use this to your advantage when marketing the game.
5. Utilize YouTube By Starting A Gaming Channel
Video gaming is a very visual niche, which means it does very well when you combine it with YouTube. After all, that's exactly the reason why gaming is one of the most popular niches in YouTube, and why so many people around the world are trying to become a part of it. People absolutely love a visual source to go along with a gaming news, and the possibilities of video opens up a whole new branch of content. 'Let's plays', or videos of you commentating a playthrough of a game, are extremely popular and will act as an additional revenue source while driving more traffic to your website at the same time. There are networks you can join which will allow you to use copyrighted game content in your videos, so there's no reason not to start a gaming channel to promote your website.
6. Build Your E-Mail List
The great thing about the gaming niche is that video games are a hobby. This means that people will continuously spend more money to fund this hobby, whether it be through new games, new equipment, or both. You can capitalize on this by building an e-mail list, which will keep these buyers buying from you again, growing your revenue consistently. When one game gets old, simply send them out an email and start promoting the next one to them. When the next great headset comes out, send out an email. New CPA platform? Promote it! With an email list, you can get these buyers coming back to spend their money over and over again.
7. Consider A Mentor
If you're serious about turning your video game blog into a consistent money making business, you may wish to consider hiring me as a mentor. Having someone there to walk you through the entire process and help you through all the hardships of building a business can be invaluable. I've worked with the video game niche a lot in the past, and I can guarantee that together, we can turn your website into a valuable asset that will generate money for you for the rest of your life.
If you're interested, please click here to view more information on mentoring program, along with a variety of other services I offer.
By following the advice mentioned in this article, you are already far ahead of the majority of video game blogs. Now it's time to go out there and apply what you've learned. It's only a matter of time before you're making a nice sum of money in exchange for your efforts!
["source=jamesmcallisteronline"]