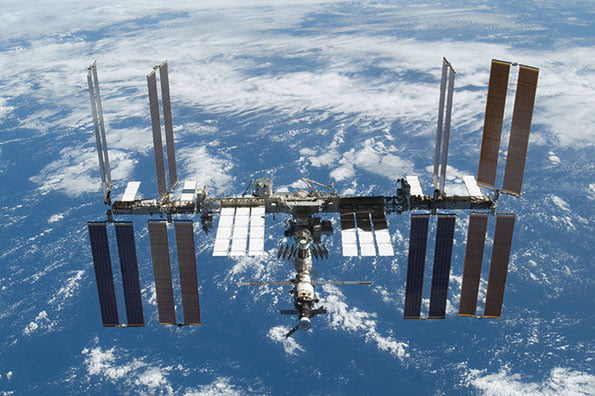 A company called Made In Space partnered with NASA to develop a zero-gravity 3D printer. It has been up on the International Space Station undergoing testing since November 2014. It has been used to build test blanks and samples for comparison to versions made on Earth, as well as some simple tools that astronauts might be able to use. It was also the key player in a design contest NASA and Made In Space have already held, but it was aimed at school children. Now there's a similar design contest open to everyone, sponsored by Mouser Electronics.
The goal is to build something that can be used by astronauts on the ISS and it can be a tool, personal grooming appliance, or entertainment device. First-, second-, and third-place winners, as decided by celebrity judges former ISS Commander Chris Hadfield and Grant Imahara of TV's "Mythbusters," will earn some prizes: a $600 3D printer for first place, and $300 Fluke meters for second and third place. And everyone will get a Mouser Genius T-shirt. Best of all, at least for the first-place winner, his or her design will get printed onboard the ISS.
Here are a few of the technical specifications for designs: They must fit within the print volume of 14 × 10 × 10 cm with a nominal X/Y direction resolution of 0.15 mm and nominal Z-direction resolution of 75 microns. Usable materials include ABS, HDPE, and PEI+PC polymers. All models should have walls at least 1 mm thick. There should also be at least 1 mm between parts being printed. And models cannot have any support structures. The design must also combine mechanical and electrical elements. (After all, the contest is sponsored by an electronics firm.)
So start thinking. Contest submissions must be completed by Oct. 7, 2016, of this year and include an image of your design, schematics for the electrical aspects, and a bill of materials and PCB fabrication files. For more information, click here.
Any predictions on what kind of device will earn the top spot? Be the first with the right prediction and win a fabulous prize!
[Source:-Mechine Designe]