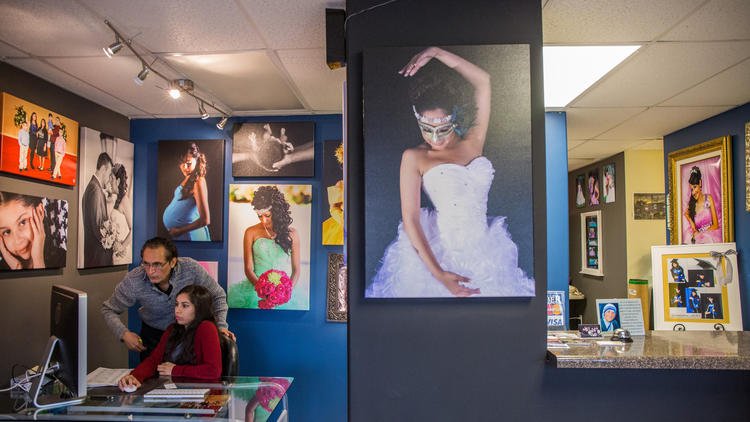 Los Angeles police believe that a 69-year-old North Hills man fatally shot his son last week in an effort to cover up the killing of his wife the previous day, an LAPD detective said Tuesday.
Det. John Doerbecker, who is supervising the investigation, said Shehada Issa's anger over his son's sexuality was a contributing factor but not the underlying motivation for the killing. The district attorney's office has said Issa previously threatened to kill his 38-year-old son, Amier, because he was gay.
Issa, the detective said, told authorities that he had heard noises in his home and, suspecting a burglar, grabbed a shotgun only to be confronted by Amier, who Issa said was carrying a knife. Doerbecker said police found no knife near the son's body. Officers discovered the bloody body of Issa's wife, Rabihah, while investigating his son's shooting.
Doerbecker said investigators have evidence of a growing animosity between Issa and his wife before her slaying. The detective said police were trying to find more evidence before seeking a possible murder charge against Issa for his wife's killing.
"Dad killed mom and then killed his son to cover it up," Doerbecker said, summarizing the theory investigators are working on.
The case generated national headlines over the weekend after the Los Angeles County district attorney's office announced that Issa had been charged with murder and that the killing was committed "because of the victim's sexual orientation."
Doerbecker said the father's anger over his son's sexuality was part of a complex, dysfunctional family dynamic.
"Generally, they didn't get along with each other," the detective said. "You might say they had problems through the years."
Deputy Dist. Atty. Emily Cole, who is handling the prosecution, said her office decided there was sufficient evidence to support a hate crime allegation against Issa, saying authorities had information from Amier's siblings about previous threats their father had made regarding Amier's sexuality.
"We have enough, obviously, to prove he killed the son, but the motive and the reasoning and everything is very much an ongoing investigation," she said.
Cole declined to provide details about the previous threats and said Issa didn't make any reference to his son's sexuality during his confession to police. To prove the hate crime allegation, she said, prosecutors must show that Amier Issa's sexuality was a motivating factor in the killing, not that it was the only factor. Prosecutors in court records spelled the son's first name as Amir.
No charges have been filed yet in Rabihah Issa's killing, she said. Doerbecker said police suspect she was stabbed 12 to 24 hours before her son was shot.
Det. Rich Wheeler with the Los Angeles Police Department said Issa viewed his son as a "freeloader" and wanted him to move out but he had refused.
"He was clearly angry at his son," Wheeler said. "I think this is a case of anger and disappointment building over an extended period of time."
The allegation that Amier's sexuality was a motive in his killing horrified many.
"Whatever the truth of this case is, the sad reality is that our LGBT youth, and people of all ages, remain targets for abuse and violence, even by family members," said Jim Key, a spokesman for the Los Angeles LGBT Center.
On Monday evening, dozens of people attended a rally near the North Hills home to call for families to accept LGBT relatives.
[Source:- Chicago Tribune ]