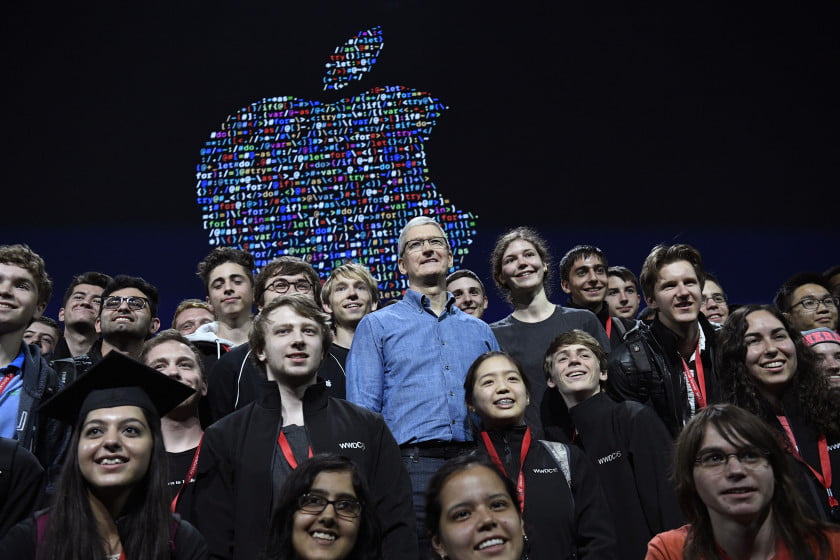 Just be ready for possible glitches.
If you watched the Worldwide Developers Conference (WWDC) keynote on Monday, you'd know that Apple's latest operating systems are launching later this year. But you can get your hands on them earlier, if you really want.
Apple announced iOS 10 and macOS Sierra at its keynote on Monday, saying that both operating systems will come with several major improvements. On the iOS side, users will find a dramatically improved Messages application, as well as a new Apple Music interface, the ability for users to create slideshows through the Photos app, and much more.With Sierra, users will find a Universal Clipboard feature for copying and pasting content back and forth with an iOS-based device, along with Siri support. The desktop operating system will also come with cloud storage support.
Given the sheer number of updates to both operating systems—Apple called iOS 10 the biggest update it's ever released—there has been some interest among Apple device owners in getting their hands on the operating systems long before their launch in the fall.
Thankfully for those people, Apple AAPL 0.69% provides a path for that by offering both developer previews and public betas months ahead of their launch.
Get Data Sheet, Fortune's technology newsletter.
But before I explain how to get those operating systems, let's make something clear: If you plan to test the operating systems, know that they're in beta and could be subject to a slew of glitches and bugs. Some apps might not even work, and there's a good chance that Apple will launch several updates to fix problems until the final build is released. There's even a possibility of your device turning into a brick, if you get a bad download.
So, to be safe, be sure to back up all of your data before you even start downloading the betas. It might also be a good idea to try out the operating systems on older devices, and keep the stable, iOS 9 or OS X El Capitan operating systems running on the products you use every day.
Once you've done that, you're ready to go.
Your first option, if you're really hungry for Apple's latest software, is to register as a developer and get access to the operating systems today. However, Apple's Developer program costs $99 per year. And since early software betas tend to be a bit buggier than later versions, expect the operating systems to cause some trouble on your devices.
The majority of those who want to try out the operating systems but not necessarily wait until the fall can choose the cheaper route by joining Apple's Beta Software Program. The free service offers access to early software builds and only requires that users have a valid Apple ID. From there, you'll need only to enroll your iOS and macOS devices and follow Apple's instructions to work your way to the downloads. You're then offered access to the new operating systems, so you can try them out and (hopefully) report back to Apple any issues you had using iOS 10 or macOS Sierra.
However, unlike with the developer option, you'll need to wait your turn with Apple's public beta program. The company announced at WWDC that neither iOS 10 nor macOS Sierra would be available through the public beta until July. Apple didn't say exactly when in July the operating systems would be available.
So, there you have it: An opportunity to play with Apple's operating systems now. But be careful—like any new software from any company, there's no telling what bugs might be hiding behind the curtain.
[Source:- Fortune]