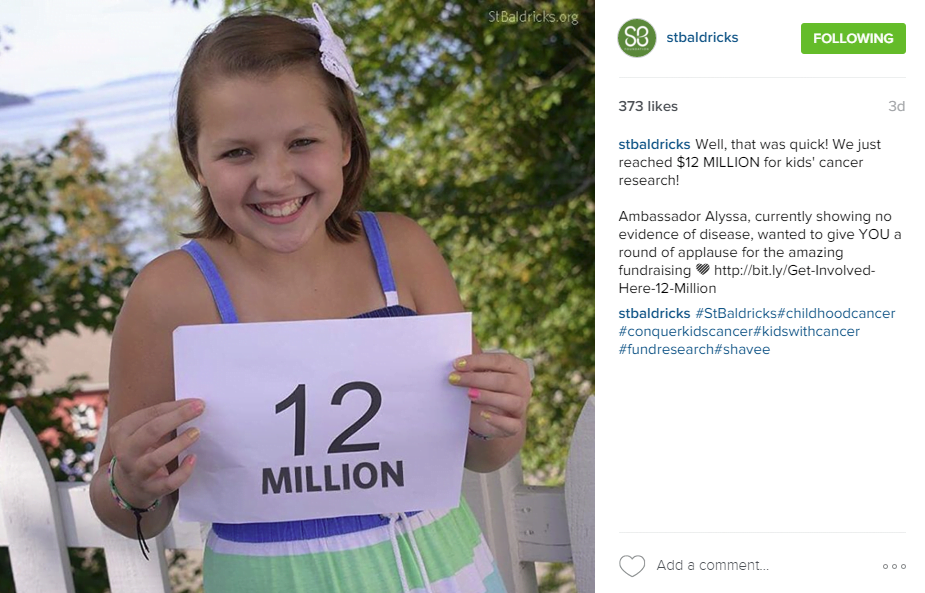 According to Facebook, 150 million of the 1 billion people that use the social network are connected to a cause or nonprofit.
We know why people use Facebook – to connect with other people. Facebook users also use the platform to research, find, and share information that is entertaining, relevant, useful, and valuable. What a person shares is a reflection of who they are and what they believe – nonprofits should ideally fit right into this mix.
However, many nonprofits entirely miss the point of social media. They use it to broadcast announcements, not to build relationships with donors and to showcase the results of their work through impact stories and testimonials.
Using social media as a broadcast medium, much like a radio or newspaper ad, is misguided. It will lead to missed connections with supporters, and thus, a seeming inability to raise money using the platforms.
However, raising money using social media, specifically Facebook, can be done. One nonprofit has a strategy and a plan for their efforts, and they are taking social media fundraising to the next level.
Back in 2015, Cristine Lovato, the Media & PR Coordinator at the St. Baldrick's Foundation contacted me to highlight some of the great strides the organization has taken in the area of social media fundraising. For example, in October 2015 alone they averaged 12% organic reach on their Facebook Page – meaning each post reached an average of 12% of their large following – this is more than twice the average organic reach for nonprofit organizations.
Piquing my interest, and wanting to learn more about how they do this and how they actually use Facebook to raise cash money, I set up a phone call with the social media team to pick their brains. This post is a summary of their current Facebook strategy, how social media has helped to grow their audience, and how they manage to stay ahead of Facebook's ever changing algorithms.
MEASUREMENT IS KEY
The marketing and fundraising personnel at St. Baldrick's are all about ROI – return on investment. They don't want to just see a Facebook post reach a thousand people. They want to be able to measure, conclusively and in revenue terms, how much that post meant financially to the organizations.
When I spoke to them, they had raised $250,000 through Facebook alone.
However, this is not just in straightforward cash donations – they are able to quantify and assign a value to each action that a person takes through Facebook. For example, if they receive a new "shavee" sign-up via a Facebook post, they know the average amount that they will raise, and they are assigned a monetary value.  (A "shavee" is a very dedicated person who creates their own personal fundraising campaign asking people to sponsor them to shave their head.)
MEASUREMENT TIPS:
Use bit.ly links to track website traffic – they track every single link to see which ones raised the most money.
Use Google Analytics strategically to figure out where people are coming from and what actions they take before making a donation. Assign a value to each action in Google Analytics – what is the value of someone that signs up to conduct a personal fundraiser? What is the value of someone who attends an event?
Frequently go go back and evaluate what did well and what didn't do well, then tweak the strategy, what to focus on, how to prioritize, restructure if necessary.
Don't get lost in the weeds – always see the bigger picture!
Use the data to inform future efforts. For example, they received the highest level of donations online on CyberMonday last year so they know that they need to plan a fundraising campaign around this event this year.
STRATEGIC AND THOUGHTFUL POSTS GET ENGAGEMENT
St. Baldrick's continues to be very strategic in the types of content to post. They focus on user-generated posts by paying attention to their community and by thoughtfully sharing their stories.
More importantly, they don't just throw things up at the ceiling to see what sticks – each post is designed for maximum engagement and return.
Not surprisingly, personal stories and user-generated works best as well as updates on the children who have benefited from cancer research. St. Baldrick's is laser-focused on what their audience wants and the reasons they donate – they understand that people donate to them because they have a connection to cancer and they want updates.
St. Baldrick's is a content creation machine, with all staff constantly exploring different sources for content. They monitor relevant hashtags on Instagram and Twitter, see what others are saying about the organization, highlight community members, and share content from their partners and supporters.
POSTING TIPS:
Require some kind of action with each post, and ask for it. Only ask for one action per post.
Photos and link posts work best for them, but they sometimes use text only to mix it up.
Each social media platform is unique, and should be treated as such. Posts should be crafted for each channel. No automated posting here!
ACKNOWLEDGEMENT AND COMMUNITY BUILDING TO CEMENT RELATIONSHIPS
Acknowledgement is a huge, key part of St. Baldrick's success and their ongoing strategy.
Every person that comments or shares or tweets is acknowledged and interacted with in some way. St. Baldricks likes, favorites (on Twitter), comments, and thanks every single person – so fans and followers are not lending their voice and supporting the organization without feeling heard.
They find that user-generated content does the best. Posts that are from other families that they then share onto their page perform very well (not surprisingly).
Since storytelling is a huge priority and the #1 driver of online donations, they create a culture where storytelling is encouraged via open conversations on the Facebook page. Storytelling is woven into their mission – it's about supporting families, and showcasing the families that they support through funding childhood cancer research.
ELIMINATING SILOS
I have talked a lot about how the only way to succeed with social media and communications in general is to eliminate silos at your nonprofit. The marketing team needs to be in frequent touch with the fundraising department, the programming staff, the service providers, the Board, the volunteers, and anyone else on the front lines.
St Baldrick's operates a foundation-wide content calendar and uses it for programming, marketing, fundraising, and PR efforts. ll departments coordinate around content creation and promotion. For example when they tweet the blog or a news announcement they work with PR to tag specific reporters and media outlets. PR asks her to tag specific news organizations, etc.
Their mantra? It's not about us – it's about them – the children and the families who are helped by this research.
INVESTMENT IN SOCIAL MEDIA MARKETING AND FUNDRAISING EFFORTS
They invest in staff.
The real secret to social media fundraising success at St. Baldrick's? The organization realizes its importance, and invests in it.
The marketing department realized that their comprehensive, ambitious content strategy was too much for one person. The year that they hired a full-time staff person dedicated just to social media and online community building, they doubled their donations from Facebook and received seven times more donations from Twitter.
Having a person dedicated to community management really works, and St. Baldrick's is a great example of this. They increased their posting frequency and acknowledgement of and interaction with online community members. They are now able to fully explore the metrics, conduct research to fully understand the community, monitor conversations, and gather all the fantastic user-related content out there.
They invest in paid advertisements.
Boosted posts and Facebook ads
Twitter ads
Starting to dabble in Instagram ads
Pick strongest posts to give a boost to, posts tied into a campaign
THEIR TOP SOCIAL MEDIA FUNDRAISING TIPS FOR SMALL NONPROFITS
Engagement with your online fans and followers is a huge part of the work. If people are fundraising for you or supporting you in any way, let them know that you hear them and appreciate them! Build up a community that knows you care.
User-generated content works the best. Encourage your community in their efforts to support you and help them reach their fundraising goals.
Incorporate your entire organization into the social media strategy, always connecting it to the fundraising strategy and the overall mission of the nonprofit.
Keep it short, sweet and to the point. If you want to share a long story, direct people to the blog, direct them to the donation page, use social media to entice them but direct them to the website for more information.
Measure your results. Use the free service Google Analytics, take some time to set it up correctly so that measurement is a snap.
Use high quality imagery that matches your brand. Don't confuse people with your visuals. Invest in a graphic designer, or use PhotoShop and Canva. Visual consistency and cohesiveness across platforms is important.
WHAT'S ON DECK FOR 2016?
They launched Lepre-con in Vegas in February, with the goal to give a more personal face to St. Baldrick's and the people that work there.
They are planning on launching TweetChats for people that fundraise with us, being more of a resource
Development of social media packets and guides for shavees and fundraiser for events
Being more accessible to questions, resources, support, getting more conversations started
Their campaign,Kids Are Special: Let's Treat Them That Way, focuses on celebrating kids and giving them the happy childhoods they deserve.
[Source:- Social media today]