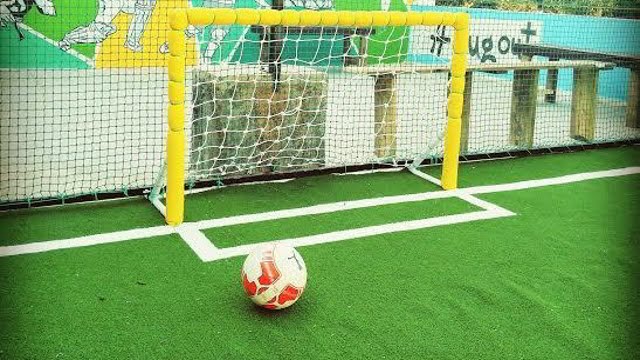 India will make its maiden appearance in the under-17 Futsal World Cup, scheduled in Paraguay from July 11, after being invited by the sport's governing body as a wild card entrant. The five-a-side soccer sport, played on a smaller field and mainly indoors, is governed by the Association Mundial de Futsal (AMF). India, thus, would be one of the 12 countries to compete for the U-17 World Cup crown which is slated to close on July 20, a media release said.
India, to be led by Chennai futsal player Bharatraj Selvakumar, have been drawn in Zone `A' which also houses Catalonia, Kazakhstan and the host nation, Paraguay.
Colombia, Belgium, Brazil and Australia make up the Zone 'B', whereas Argentina, Uruguay, Morocco and Curazo conclude the last Zone 'C'.
The Indian squad was selected through U-17 nationals which were hosted in Haryana from June 14 to June 16. The shortlisted players from the nationals were put through a training camp here June 26 to July 5 before 15 players were selected to represent the country at the World Cup.
The squad left for Paraguay today morning and would be playing their first game against Catalonia on July 12, followed by league games against Paraguay on July 13 and Kazakhstan on July 14.
"It is a great honour to be representing India at the highest level in any form. To play against other national players who have grown up playing futsal would be a great learning experience for us. We are excited and ready to test ourselves against the best futsal players in the world," said the 15-year-old Selvakumar.
Futsal Association of India Founding President Namdev Shirgaonkar said, "Futsal is at a very nascent stage in India and sending our U-17 team to the World Cup could be a great opportunity to propagate futsal in India.
"We have picked 15 of the best futsal players in India and are confident of them putting up a good show at the World Cup. I am hoping this experience helps them come back as better players. We are grateful to the AMF for inviting India to compete in one of its marquee tournaments."
The squad: Bharatraj Selvakumar (Capt, Tamil Nadu), Narang Divyansh (goalkeeper, Delhi), Sarvagya Rawat (Karnataka), Ritvik Varghese, Prithviraj Kumar (both Haryana), Sanket Prasanna Coondapur (Maharashtra), Pulluru Vishruth (Telengana), Gunavanth Mahendra Duremanthi (goalkeeper Telengana), Siddhant Keshav Dalvi (Maharashtra), Pratyush Sudhir Bokadia Jain, Hriday Anant Khatri (both Tamil Nadu), Pranav Manish Chanana (Maharashtra), Jeet Sampat (Tamil Nadu), Sreejit Neelakant (Delhi), Hriday Parakh (Maharashtra). Coach: Aloysius Joseph Vaz (Maharashtra).
[Source:- DNA]