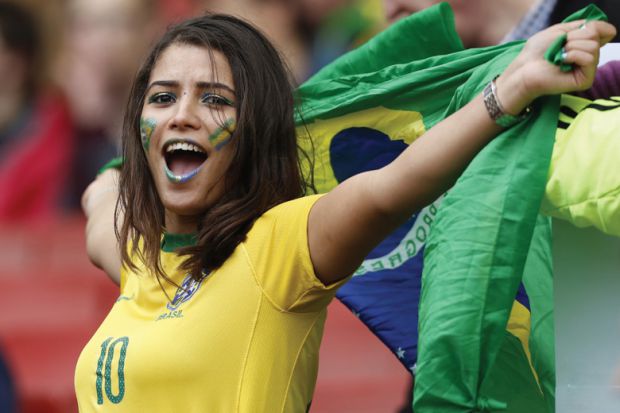 The country claims half the top 10 places – with the University of São Paulo and the State University of Campinas in first and second place, respectively – and a total of 23 positions in the 50-strong list, more than any other country.
Chile is the second most-represented nation;led by the Pontifical Catholic University of Chile(in third position) and the University of Chile(fourth), it takes more than a fifth of places (a total of 11). Mexico also has two representatives in the top 10 – the Monterrey Institute of Technology and Higher Education (eighth) and theNational Autonomous University of Mexico (ninth) – and eight altogether.
The top 10 is completed by the University of the Andes, Colombia.
The ranking reveals a more diverse higher education playing field in the region than is visible at the worldwide level, with seven countries featuring in the list.
Carolina Guzmán-Valenzuela, researcher at the Centre for Advanced Research in Education at the University of Chile, said that Brazil's success in the ranking reflects its high research outputs, high production of patents, and high research and development spending as a proportion of gross domestic product (1.15 per cent) compared with its regional neighbours, such as Mexico (0.426 per cent) and Chile (0.363 per cent).
Javier Botero Álvarez, who leads the World Bank's tertiary education portfolio for Latin America, added that Brazil's public universities have two attributes that enable them to excel within the region: large amounts of funding from the state and selective student recruitment.
However, he said, growing student numbers without an equivalent rise in funding has been "an issue" for universities across the region "for some years".
"The amount of money universities receive per student is still low" compared with countries in other parts of the world, he said.
But despite this challenge, he predicted that institutions in Brazil, Chile, Mexico and Colombia will get "better and better" and claim more places in world rankings in the coming years.
The THE Latin America University Rankings use the same 13 performance indicators as the World University Rankings. However, there is less weight placed on citations as the research output threshold for eligible institutions was lowered from 1,000 to 500 papers over a five-year period to reflect lower publication volumes in the region.
[Source:- The World University Ranking]