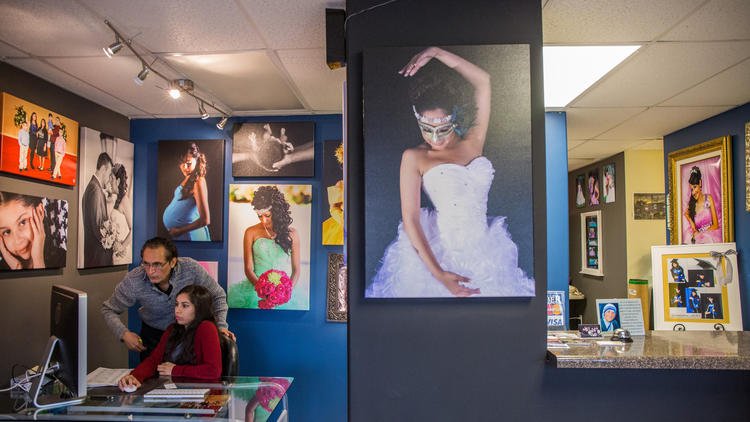 The decision by Mississippi's governor to sign a law that allows religious groups and some private businesses to deny services to gay and transgender people may have headed off gathering opposition in the state's business community, but it could launch the state into litigation.
Saying he was protecting religious freedom, Republican Gov. Phil Bryant signed the bill Tuesday without hesitation or fanfare just hours after it cleared its final legislative obstacle Monday.
According to several supporters, Bryant said increasing pressure from businesses against the law illustrated Mississippi's need for it.
"It shows why we need this bill, so people can not only believe what they believe, but act in accordance with their beliefs and not violate their conscience," said Rep. Andy Gipson, R-Braxton, who helped shepherd the measure through the chamber.
Mississippi, with a slow-growing economy, no Fortune 500 company headquarters and little technology employment, could be less vulnerable than other states to major corporations exerting economic pressure against new laws that began emerging after a U.S. Supreme Court decision last summer that effectively legalized gay marriage nationwide.
Republican Georgia Gov. Nathan Deal vetoed a similar religious objections bill last week after big companies including Coca-Cola and Delta Air Lines expressed vehement opposition, and national sports organizations hinted that they might hold their important events elsewhere. In North Carolina, where the Republican governor signed a law limiting bathroom options for transgender people and prohibiting local communities from enacting anti-discrimination ordinances, PayPal announced Tuesday that it has canceled a major expansion in the state.
It was unclear whether opponents would seriously push for repeal of the Mississippi law, which is slated to take effect July 1.
Reaction from two large business associations that had released statements opposing the bill was muted late Tuesday.
"The Mississippi Manufacturers Association's position continues to reflect the concerns manufacturers have with this bill and its potential to conflict with their policies of diversity and inclusion. However, the MMA respects the wishes of the legislature and governor," one trade group said.
Some individual companies were more pointed, though. San Francisco-based Levi Strauss & Co., which has a 350-employee distribution center in Canton, called for the bill's repeal.
"We believe equality and nondiscrimination fosters talent and innovation," the company announced on Twitter.
Opponents also said they're considering lawsuits, a more traditional form of opposition in Mississippi for minority groups challenging state laws.
"There's an urgency here because people feel under attack," said Rob Hill, Mississippi director of the Human Rights Campaign, a gay rights group. "You can rest assured that we're doing everything we can to make sure LGBTQ Mississippians don't have to fear living in the state that is home to them and the state they love."
Democratic state Attorney General Jim Hood said he'll make "case-by-case" decisions on whether to defend the lawsuits, warning that the bill doesn't override federal law or constitutional rights.
"If a person or government official violates a federal statute or constitutional provision, House Bill 1523 will not protect that official from a federal lawsuit or from potential personal liability under federal law," Hood said in a statement.
The governor stood by the law in an interview on a conservative talk radio station. "What this bill does is stop the stop the government from interfering with people of faith who are exercising their religious beliefs in a matter involving marriage or in a matter involving activities that are offensive to them as a businessperson," Bryant said.
The law's stated intention is to protect those who believe marriage should be between one man and one woman, that sexual relations should only take place inside such marriages, and that male and female genders are unchangeable.
"I think if you read it, you understand it's a religious freedoms bill," said House Speaker Philip Gunn, R-Clinton, the bill's primary author.
The law would, for example, allow a church group to decline housing or adoption services to gay couples. Privately held businesses could refuse marriage-related services — a hotel could refuse to rent a ballroom for a same-sex marriage and a jeweler could refuse to sell rings to a gay couple. Any employer or school could refuse to allow a transgender person to use the bathroom of their choice.
Among government employees, individual clerks could refuse to issue marriage licenses and judges could refuse to marry gay couples. In both cases, governments are supposed to take steps to make sure that the license and marriage are "not impeded or delayed." Supporters say if all clerks or judges in a county file paperwork to opt out, they can find special deputies to marry gay people.
"This bill does not limit any constitutionally protected rights or actions of any citizen of this state under federal or state laws," Bryant said in a statement. "It does not attempt to challenge federal laws, even those which are in conflict with the Mississippi Constitution, as the Legislature recognizes the prominence of federal law in such limited circumstances."
[Source:-  Chicago Tribune]