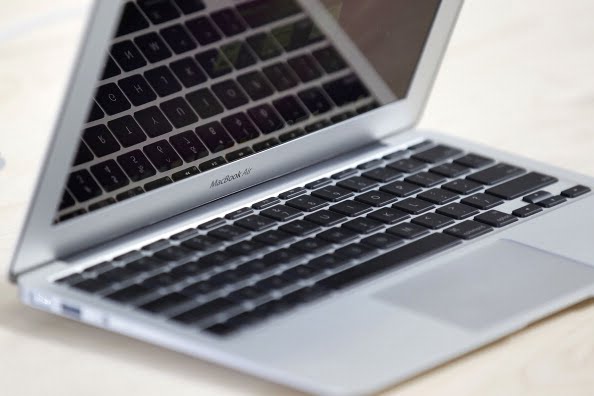 MacBook fans have been waiting with bated breath for Apple to spruce up its lineup of notebooks, particularly the MacBook Pro as it's been more than a year since the Cupertino-based tech firm rolled out the MacBook Pro 2015. Although 2016 is halfway through, zealous Apple fans haven't heard from the company.
Rumor mills are swirling speculations around the much-awaited notebook hinting it might be unveiled in September which is the same timeline Apple is rumored to take the wraps off its latest flagship and probably one of the most-awaited smartphones of the year, the iPhone 7.
As avid fans wait for some sort of announcement or bits of information centering on the purported notebook, rumors are running rampant that the upcoming MacBook Pro will pack the recently announced macOS Sierra coupled with SIRI, an Apple iPhone-exclusive feature.
In addition, the next MacBook Pro will sport an organic light-emitting diode (OLED) touchpad citing request of several Apple fans.
It is also speculated that the Macbook Pro 2016 will skim over the connector for an audio jack, the same thing Apple did to the impending iPhone 7, EcumenicalNews reported.
The new release is rumored to sport a thinner and lighter design and will be available in rose/gold, space gray and silver color options just like the 12-inch MacBook.
A MacBook Air 2016 release date on the other hand could still be likely citing tech insiders who have hinted its existence. Nevertheless, it looks like MacBook Pro 2016 will still be the company's flagship computer.
It was earlier reported that the MacBook Pro 2016 release date will officially send the Apple MacBook Air packing. Taking the new MacBook Pro 2016's latest upgrade and features into consideration, there are chances the new Pro might just retire the MacBook Air,TechTimes reported.
The purported MacBook Pro 2016 will be available in 13 and 15 inches and will reportedly pack NFC chip technology, USB-C / Thunderbolt, Touch ID fingerprint scanning, Intel's latest Skylake processors, wireless charging and the aforementioned OLED touchbar.
Other speculations hint the MacBook Pro 2016 will be released sometime between August and October this year.
Apple has remained mum regarding these speculations though and have neither confirmed nor denied them. Until confirmed, ardent MacBook fans are advised to take these speculations with a grain of salt.
[Source:- University Herald]