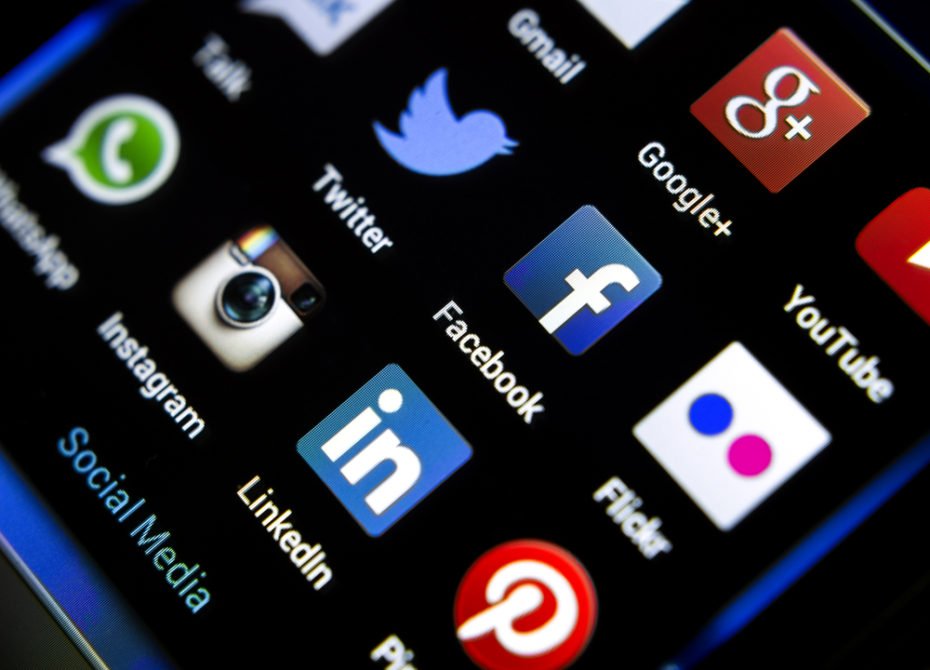 Your brand's long-term social media strategy could use a more personal touch. As you plan, consider one thing: How do you make friends in your own life? Do you spam strangers with long-winded reasons to accept your friendship, or do you show value by starting a two-way conversation? Making a friend in the real world is equivalent to gaining a follower in the brand world. It has to be approachable, mutually beneficial, and most importantly, authentic. And it shows — 63 percent of consumers prefer to buy from brands that are more authentic than their competitors.
The more you socialize your brand, the more likely customers will develop a bond and engage with your business, sticking with you for the long term. According to Convince & Convert digital marketing consulting agency, 53 percent of Americans who socially follow brands are more loyal to those brands.
Everyone is playing in the social media sandbox
Nearly 2.1 billion people are on social media (or about 7 in 10 current internet users). That's not just your customers; it's also the people at your company: everyone from the intern to the senior business analyst. Social media is the sandbox everyone's playing in.
Successful brands reach out to customers in the places they're already going to connect with each other, then they start friendly conversations from there. As Hubspot notes, the benefit is clear: 80 percent of marketers report increased traffic as a result of their social media efforts.
Conversations are your currency
When your customers purchase your product or service, the conversation is just getting started. They are taking to social media to talk about their experiences — perhaps even celebrating — or in some cases, doing the opposite. In either case, the best brands are tuned in and turning the feedback into an opportunity to connect.
Time is always of the essence. Chiming in quickly isn't just better for staying in the conversation as it's happening; it's what customers already expect of you. In fact, Convince & Convert's survey of more than 3,000 social media users reports that 42 percent of them expect a response within an hour and 32 percent expect to hear back within 30 minutes. By taking the right approach to facilitating ongoing dialogue, customers will reward you by becoming advocates for your brand, similar to when someone introduces you to their friends. This results in the most powerful form of advertising: positive word-of-mouth.
Creating content that converts
When you're not busy responding to the conversation, use your time to start one by creating exclusive social content about the things you're known for and want to be known for. In either case, effective social content tells a simple story that appeals to audiences' motivations to connect with each other (not just with your brand). Doing this establishes credibility, which is the jet fuel for igniting likes and shares — after all, 71 percent of consumers who have a positive experience with brands on social media are more likely to recommend it to others.
Building a positive brand connection is synonymous with appealing to positive emotions like inspiration, enlightenment, and amusement. Creating content that aims to elicit an emotional response that fits within that spectrum will likely spark more conversations about your brand.
The art of social listening
Social media is in a constant state of evolution, with its users dictating where it will grow next. Smart brands are aboard that journey for the long haul. Understanding what your customers want reaps the same rewards as understanding your friends: lively engagement, reliable influence, and unshakeable loyalty.
Many successful brands use social listening to foster a bond with their followers. By tracking conversations using specific phrases or words, brands are able to discover opportunities to create content or understand audience behaviors. But with only 24 percent of brands participating in social listening, there is a tremendous opportunity to engage with customers to learn their wants and needs more intimately.
All this will help guide a strategy that lets your audience steer your company's next important decision, which is as good for you as it is for them. Establish a bond with your brand's audience, and make a friend for life.
For more on how to boost your brand awareness and build your customer base, register for the next episode of Office Small Business Academy, "Up Your Marketing Game: Social Media Secrets."
[Source:-VB]